Home Sellers Seminar in Woodbridge VA
Are you looking to sell your home in 2017 and don't know how to start the process? Don't worry and come to our Free Home Sellers Seminar in Woodbridge VA. We will be talking about the Home Selling process and Claudia S. Nelson an accomplished, award-winning Realtor® with Keller Williams Realty will give you some inside tips.
Step by Step Home Sales Process

Personalized Home Valuation 

Preparing your home for a successful sale

Staging Tips Home Sellers

Home Warranties for Home Sellers to protect their home from costly repairs

Find out if you have enough equity to sell your home

Find out how much money you can walk away with by selling your home
Don't miss out, this is a great chance to getting more familiar with the home selling process and also some great incentives that you can earn.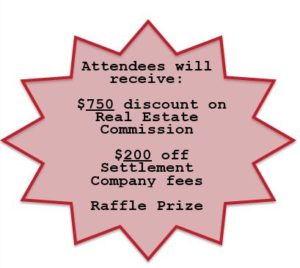 When:       Saturday, January 28 at 11 am 

Where:      Keller Williams Realty Office in Woodbridge

                  4310 Prince William County Pkwy
                  Suite 200
                  Woodbridge VA 22192
Directions:
The Keller Williams Realty Office is located at the intersection, of Prince William County Parkway and Old Bridge Road, right next to Minnieland and the
Exxon gas station.
The Claudia S. Nelson Real Estate Team is looking forward to seeing you on January 28 for our informational Home Sellers Seminar.
Our partners are Virginia Title & Settlement Solutions.
Lori from Virginia Title & Settlement Solutions will be talking about closing on your home and what to keep in mind.

Kelly from 2-10 Home Warranty will be there to talk how sellers can protect their home from costly repairs while it is listed for sale. Also, she will be going over the advantages of having a home warranty during the home inspection.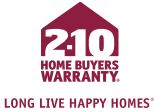 Claudia S. Nelson is an award-winning Real Estate Agent with Keller Williams Realty in Woodbridge VA. She has helped countless local Home Sellers, sell their homes quickly and for top dollars. Claudia is also the organizer of this Home Sellers Seminar in Woodbridge VA with some leading partners in Real Estate. If you have questions prior, during or after the Home Sellers Seminar Claudia and her Real Estate Team will be happy to answer and assist you. You can reach us at 571-446-0002 before and after the seminar. We are looking forward assisting you and it is our pleasure to guide you through the home sales process, no matter if you are ready to sell today, a month from now or a year from now, we are here to help anytime.
Claudia S. Nelson specializes in residential real estate in and around Woodbridge VA. If you are looking to buy or sell a home anywhere in the Northern Virginia area and in particular in Woodbridge VA, Claudia, and her Team are happy to help you.
Homes for Sale in Woodbridge VA :