Preparing for Success
Prepare your home for the Sale
Did you know well-placed furniture can open up rooms and make them seem larger than they are? Or that opening drapes and blinds and turning on all lights make a room seem bright and cheery?
It's a fact: acquiring the highest market value and elevating your home above others in the same price range often comes down to first impressions.
Here are some inexpensive ways to maximize your home's appeal:
Exterior
Keep the grass freshly cut
Remove all yard clutter
Apply fresh paint to wooden fences
Paint the front door, porch, and deck
Weed and apply fresh mulch to garden beds
Clean windows inside and out and fix or replace any torn screens
Wash or paint home's exterior
Tighten and clean all door handles
Ensure gutters and downspouts are firmly attached

Interior
Remove excessive wall hangings, furniture, and knickknacks – Les is more
Depersonalize, remove personal pictures and other personal belongings
Clean or paint walls and ceilings
Shampoo carpets or replace carpet
Clean and organize cabinets and closets
Repair all plumbing leaks, including faucets and drain traps
Clean or replace older light fixtures
Let's Stage it
Making your house appear as attractive as possible is largely about allowing potential buyers the opportunity to imagine their lives in your property. Home staging is essentially the process of using design principles and tricks that emphasize space. Creating the appearance of openness and space is key to getting your property sold. Remember, you're not selling your stuff!
Furniture
Great staging, either DIY or by a professional, includes choosing furniture that shows the room in its best light. Minimize the amount of furniture you have in each room. If it's staying in the house, it needs to be in good shape and be visually appealing.
Décor
It's time to remove anything that could be considered distracting decoration from your home. Importantly, this includes any personal items like family photos or mementos. Any décor that does stay up and visible in your home should be as neutral as possible. If you have hanging mirrors in the house, these can be positioned to emphasize and reflect key areas in the home like a nice sunny window. Give your bathroom a color touch by adding towels and a shower curtain. You can also add baskets or a vase.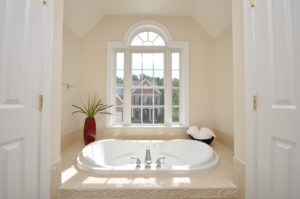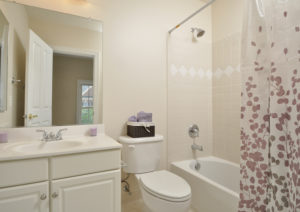 For Showings
Turn on all the lights.
Open drapes in the daytime.
Keep pets secured outdoors.
Play quiet background music.
Light the fireplace (if seasonally appropriate).
Infuse home with a comforting scent like apple spice or vanilla.
Vacate the property while it is being shown.