Tips and Tricks for Home Sellers
Attention Home sellers. Are you looking to sell your home but aren't sure where to start? Well, let me give you a few tips. First and foremost contact a local Real Estate Agent to come out to view your home. The agent can give you tips tailored for your home specifically. I meet lots and lots of sellers and provide them with cost-effective improvements and tips that can help sell their homes quicker and for a higher price.
Having said that we can always sell a home as is without any preparation but that generally hurts the price. There are a few inexpensive ways to get your home ready for a successful sale.
Here are some Tips and Tricks for Home Sellers:
Less is more:
Be sure to declutter and depersonalize your home as much as possible. Remove personal pictures and put some of the knickknacks that you have around the home away. If you have dated and clunky furniture it might be best to remove some of the furniture to making more space in the home. Less is truly more when selling your home. The less furniture there is in the room the larger the room looks. You can also reposition some of the furniture to make the room look bigger. Use your garage as storage or get a storage unit for the time your home is on the market. It will pay off.
Paint and a touch of color will go a long way:
Paint walls neutral if your home currently has personalized colors. Also, you can always consider painting older kitchen cabinets to give them a more modern feel. The below picture isn't the best but you get where I am going with this. Paint will do a lot to make your kitchen look more modern. The countertops were updated and appliances replaced as well, but just look at what a difference it makes having them painted white.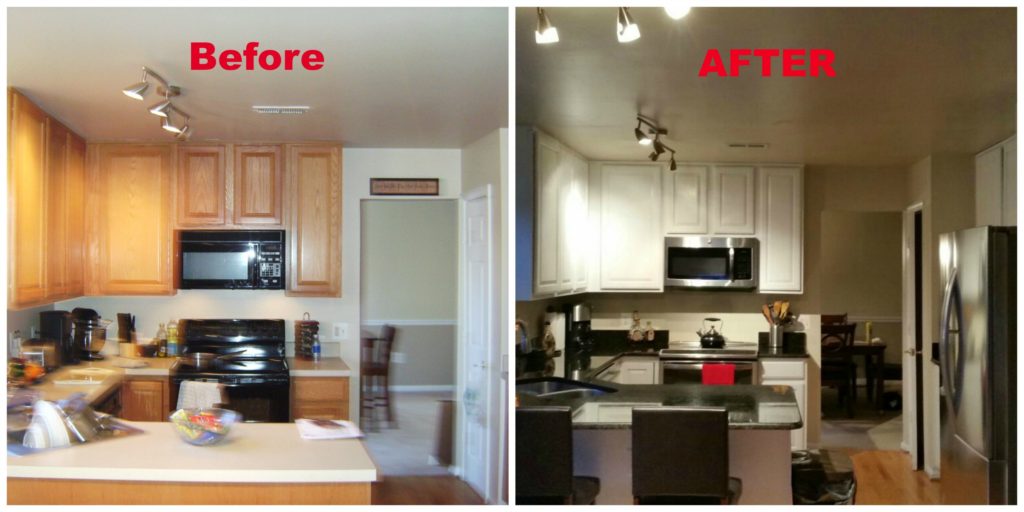 If your bathrooms are plain, builder grade white, you might want to consider adding a touch of color. Add a vase with flowers, add a shower curtain or add towels. Look at some of the below examples: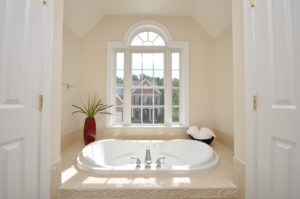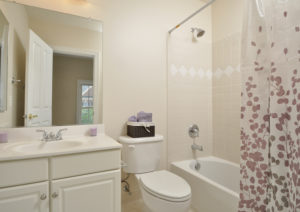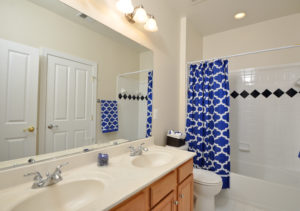 So there are many little hacks that you can do that will help sell your home fast and also add value to your home. Whatever it is you should defenitely contact a Real Estate Agent that can provide you with some advice on what could add value to your home and what upgrades aren't really cost efficient. You can call me at 571-446-0002. I specialize in helping local home sellers and it would be my pleasure to assist you.
Call today to set up a time to meet at your home to get some tips and tricks.
Call 571-446-0002