The Glen Lake Ridge VA
Real Estate Market Activity




Information provided by MRIS
The Glen neighborhood in Lake Ridge Virginia is a community of almost 300 townhouses is located where Old Bridge Road and Prince William Parkway meet. The beautiful townhomes of the Glen offer gorgeous views of the water fountain and a clean, well-maintained playground.  The Glen Community has so much to offer with a variety of townhouses that offer some with garages and fenced-in backyards.  If you are new to Northern Virginia, you will quickly learn a home centrally located to I-95 and mass transit is the key.  The Glen in Lake Ridge is the commuter's dream location, location, location.
The Glen Location:
Only 5 miles to I-95 & Route 123 from The Glen.  The Glen has a convenient location in Prince William County.  For our Military Hero's, whether you are headed North or South The Glen Lake Ridge is only 15 miles from Quantico Marine Corps Base or 16 miles to Fort Belvoir from The Glen.  Pcs'ing to Quantico, Orders to Fort Belvoir, The Glen is a real find for those moving.
The Glen is located behind Merchant Plaza also known as The Glen on Old Bridge Road in Lake Ridge, Virginia.  From the Glen community to Merchant is .33, 1/3 mile, you can actually walk to your local strip mall. Merchant Plaza/The Glen Plaza has some of Lake Ridge's most popular places, Like Chipotle Mexican Grill, BR Custard & Sweets, UFC Gym, and the Safeway has a Starbucks inside.
Commuting:
Moving to Lake Ridge, The Glen, with concerns of commuting?  No worries!  The Glen has convenient nearby commuting options in Lake Ridge.
Things To Do
 Chinn Recreation Park & Library Center located .64 miles from The Glen
Lake Ridge Community Park located 1.74 miles from The Glen Community
Occoquan Historic District located 4.72 miles from The Glen Community
Potomac Mills Mall & Theater located 3.94 miles from The Glen Community
Potomac Nationals Baseball located 1.6 miles from The Glen Community
Stonebridge Potomac Town Center located 5.5 miles from The Glen Community
Prince William County Schools
Westridge Elementary School 12400 Knightsbridge Drive, Woodbridge VA 22192
Woodbridge Middle School 2201 York Drive, Woodbridge VA 22192
Woodbridge High School 3001 Old Bridge Road, Woodbridge VA 22192
Sold in The Glen by Claudia S. Nelson,
Your Woodbridge VA Real Estate Agent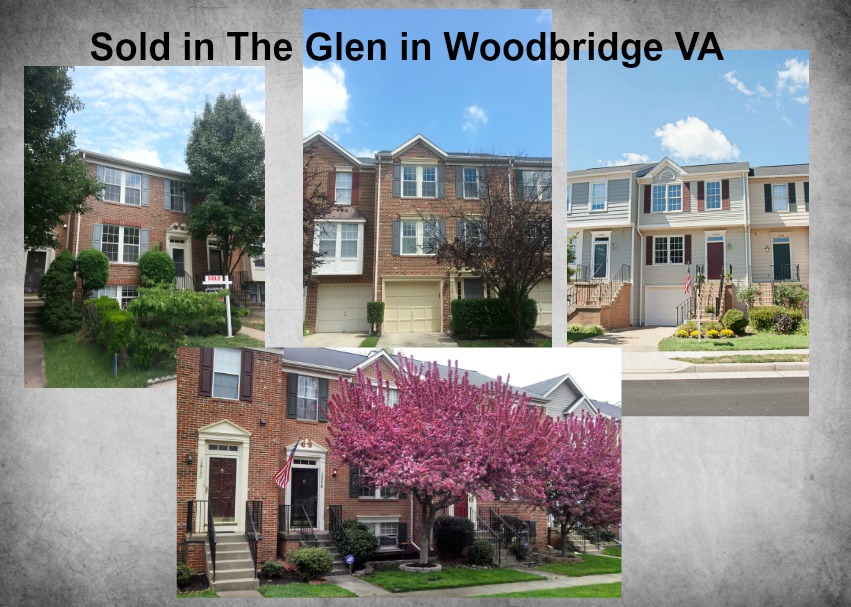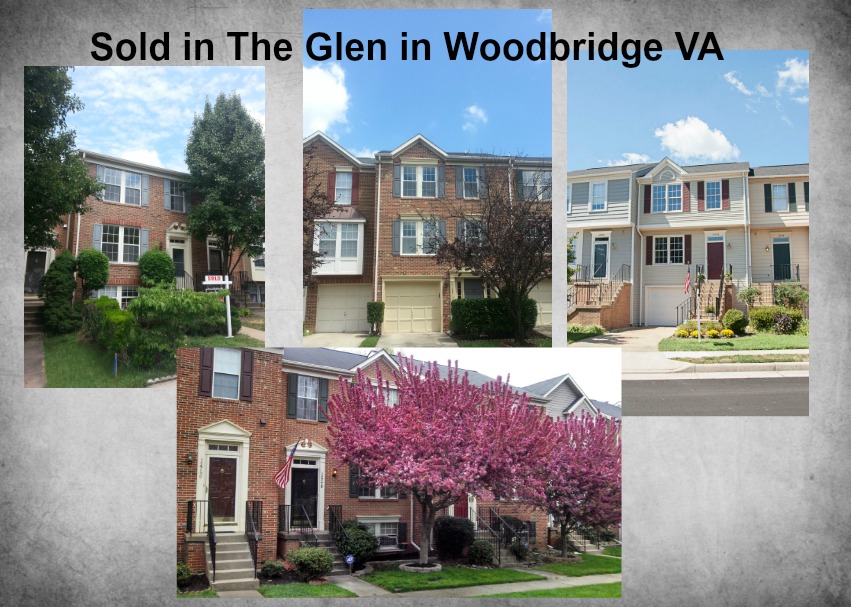 The Glen Lake Ridge VA
Real Estate Market Activity
Brought to you by your Woodbridge VA Real Estate Agent Claudia S. Neslon 
Homes For Sale in The Glen