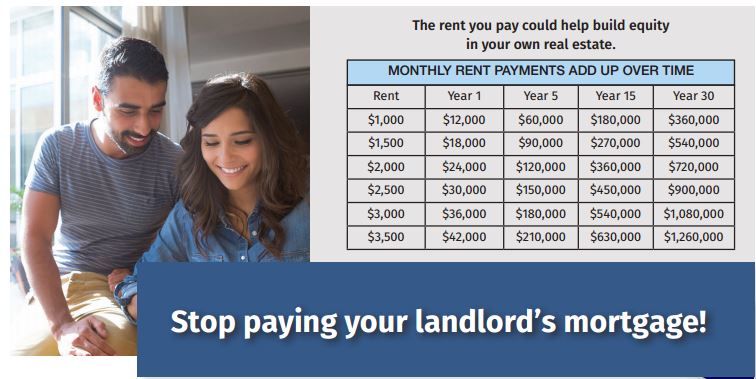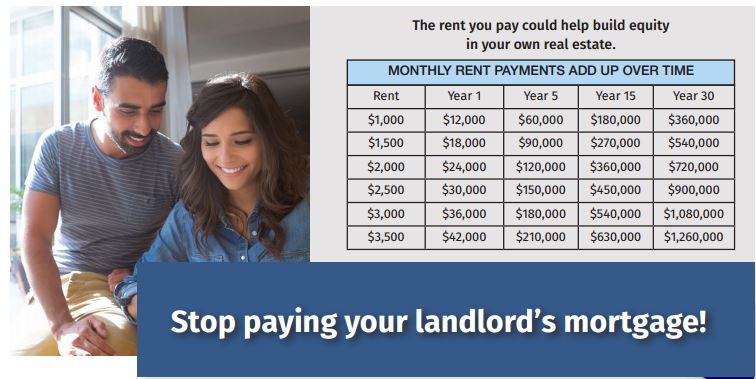 The above chart shows how much you could spend on rent over the years. Don't throw your hard-earned money away on rent — let me show you how to put it towards your new home. Put your monthly rent payments to work for you! Get on the path to home ownership with great home financing options.
■ Low or NO down payment options
■ Flexible terms and qualifying guidelines
■ Competitive rates and fees
■ Fixed-rate and adjustable-rate loans
■ Conventional and Jumbo Loans
■ Government options, including FHA, VA, USDA
■ Unique loan programs such as Fresh Start, for borrowers who may have experienced a credit event
Are you thinking of buying a home, but not sure where to begin?
CALL 571-446-002 Claudia S. Nelson
With mortgage rates at a thirty year low, there has never been a better time to buy a home.
Find out what the pros and cons are of buying versus renting.
Owning
 Building equity
 Value of home may increase over time
 Stable monthly mortgage costs*
 Build wealth
 Mortgage interest and real estate taxes may be tax deductible**
 Feeling of stability and permanency
 More privacy
 Freedom to live by your own rules
 Adapt home to fit personal needs
VERSUS 
Renting
 Renter does not gain equity
 An increase in the value of rental property may lead to higher rent
 Rent payments can increase each year
 No mortgage interest or real estate taxes are paid directly by the renter, so renter may not take deductions
 Leases to be renewed, depending on landlord
 Close neighbors, landlord intrusion
 Must live by landlord rules
 Must negotiate any changes with landlord
In my opinion, there are so many advantages of homeowners ship. If you are currently in the service and receive housing payments you can turn your BAH into an investment. No need to paying your BAH to your landlord and making your landlord rich, but trust me landlords will love getting your housing allowance and at the end of your tour, you will not have any of the funds in your pocket. By buying a home you can add the BAH into the equity of your home and cash out after or turn your home into an investment property.
If you own pets it is so much easier to own your own home versus renting. I currently have a dog and two cats, if I had to rent a home there wouldn't be many landlords that are accepting 3 pets. You should definitely consider buying a home if you have pets or you are thinking about adopting pets.

Find out more about the Home Buying process right here 👉👉 Home Buyers Guide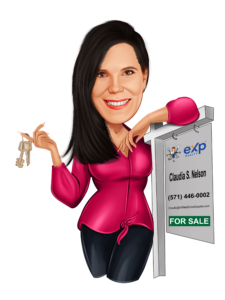 Claudia S. Nelson
eXp Realty
Call or Text 📞 (571)446-0002
Claudia's Tips for Home Sellers  👉 click here
Track your Homes Value 👉 click here 
Find out your homes value 👉 click here to get an instant value
Pro tips for home buyers 👉 click here to learn more
Follow me on Social Media
👉 Facebook 
👉 Instagram
👉 Linkedin
👉 YouTube