Woodbrige VA Listing Agent
How To Find A Listing Agent
Claudia S. Nelson
571-446-0002


Are you looking to sell your Woodbridge Home? 
The best way to
FIND A WOODBRIDGE VA LISTING AGENT
is to
Call a Woodbridge VA Realtor®
 that has a proven track record of selling homes fast and for top dollar.
Someone Who Not Only Knows The Community But Lives Here Too.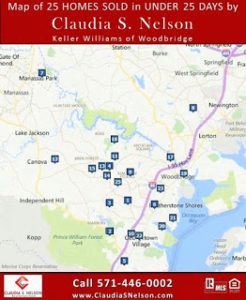 Your Woodbridge VA Listing Agent:
I know the Prince William County home values and credit my success as a Woodbridge listing agent to accurately listing homes based on Dale City Homes Values, Dumfries Home Values, Lake Ridge Home Values, Manassas Home Values, Manassas Park Home Values, Occoquan Home Values, and Woodbridge Home Values.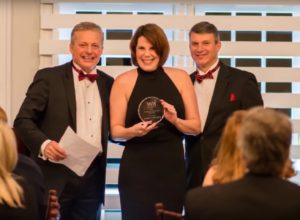 FIND A LISTING AGENT for your Woodbridge VA Home. . .
That doesn't make a lot of false promises.  Make sure you know in advance what the marketing plan will be and the timeframe things will be implemented.  Do they do this on all their listings?  Do they have a real plan?  It's really easy to check.  If you are thinking about hiring a realtor, look up the address of their listings over a period of time.  Did their marketing plan improve?  Did some listings get more advertising than others?  Could you even see they advertised at all?  Or did they just put in on MLS and hope some other Realtor found them a buyer?  Knowing this information in advance will save you a lot of time and money. There is a reason that experienced Realtors with a systematic marketing plan sells homes fast.
FIND A LISTING AGENT THAT HAS A PROVEN TRACK RECORD
In the Real Estate business, you do not have to pay more for the best service.  Don't just hire a discount broker, do your research and hire a Listing agent that has a proven track record for
selling homes fast and for top dollars.
Also, be aware commissions, like everything else are negotiable.  So instead of Finding a Listing Agent, Please,
HIRE A WOODBRIDGE VA LISTING AGENT.
Hire a Woodbridge VA Listing Agent 
This is not time to be doing favors for friends or family members by hiring their son or daughter that does Real Estate part-time or just got their Real Estate license.  Don't forget this is a business transaction of one of your biggest investments.
Finding a Woodbridge VA Listing Agent 
will take a little research but if you do your homework up front right LISTING AGENT will making the rest of the selling process easy on you.
 There was a time when you hired a "good" Realtor they would take out a colored ad in the local paper to advertise your home for sale. This was their best approach to sell your home fast. Those times have changed!
Key to selling a home fast:
I have found the key to selling homes fast is to first of all present them in the very best way to all the online home buyers as quickly as possible. Every home has the perfect buyer and the best way to find the perfect buyer is make sure they see the listing. If you search the address of any of my listings you will see, we immediately, numerous media blast which include Facebook announcements, Blogs, Videos, Virtual Tours, Open Hours you will see my listings with my name on too many sites to count. This really is key on how to SELL YOUR HOME FAST and when it comes to GOOGLE SEO and making sure everyone sees your home for sale, I am your Perfect Listing Agent.
I have a proven marketing plan for all of my listings. You will get the very best service no matter of the price range your home is in.  There are no special treatments for high amounts or when clients say they are looking to leave. I have a systematic plan that works and a proven track record that says it works! See what some of my past clients have said about me right here.
Work with an award winning Woodbridge VA Listing Agent
I am among the top agent for the Woodbridge VA area and for Keller Williams Realty in Woodbridge VA. I have won too many top producer awards to count. I have achieved this level of success due to my consistency in marketing my listings.  I am very proud of the systems I have in place and that all of my clients get the same quality of care.

I would love to set up an interview with you.  
Common Questions. . .
How much money will I walk away with after selling my Woodbridge home?
How much does it cost to sell my Woodbridge home?
How long does it take to sell a house inWoodbridge?
Has the Woodbridge real estate market improved?
How do you determine the value of my Woodbridge home?
How can I find out if I owe more than my Woodbridge Home is worth?
What if I am upside down on the mortgage?
How do I pay my Woodbridge Realtor /Real Estate Agent?
What is the commission for a Woodbridge Real Estate Agent/Realtor?
How do you decide when to have Open Houses?
How fast can you sell my home?
How soon can you list my home?
These are all great questions and very common when listing your Woodbridge home. I can run a preliminary report of your homes value based on sales in your neighborhood. But, for me to get an accurate listing price I will need to visit your home and discuss all the upgrades you have done. There are several factors that may help in home value and help to sell your home fast.