How is the Lake Ridge Real Estate Market doing in 2017
Lake Ridge Real Estate Market Update
571-446-0002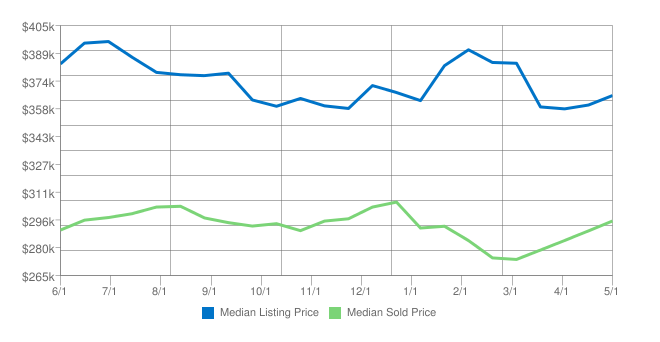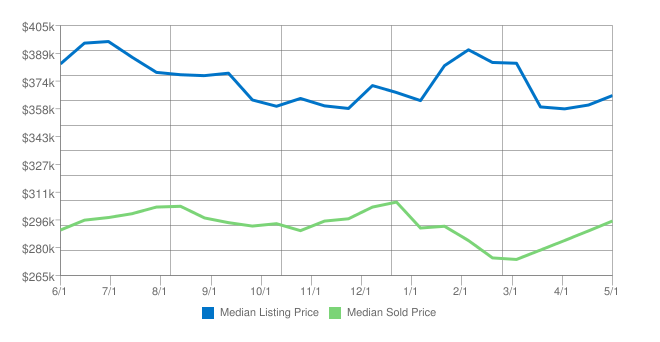 Housing Market Trends – Sold vs. Listed
Understand the difference between "listing prices" (what sellers are asking for) and "sold prices" (what buyers are willing to pay).
By comparing these price trends, you'll have a good idea of where the market is heading. The median listing and sold property prices are calculated based on the market activity each month.
Some sales are not immediately available from public records. As they become available, the data are updated.
Homes that are priced right and are in good condition will sell quickly in almost every price range but definitely in the first time home buyer price range. We are still seeing homes that are receiving multiple offers after a few days on the market. We are also seeing some appraisal issues. A buyer might be offering more then what the home is worth, but the bank will only give the buyer a loan for the appraised value. We generally see this in hot seller markets all the time.
Prices in Lake Ridge have gone up especially in the lower or the first time home buyers range. There also are some luxury homes in the Lake Ridge area that are selling quickly but overall are not flying off the shelves like homes in the lower price range.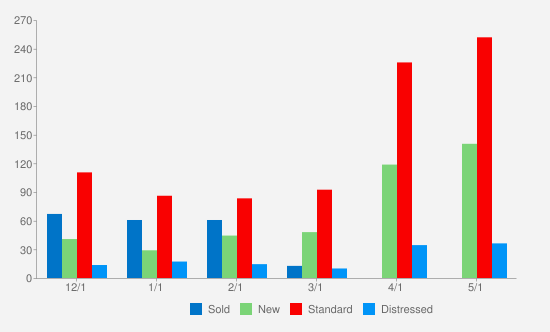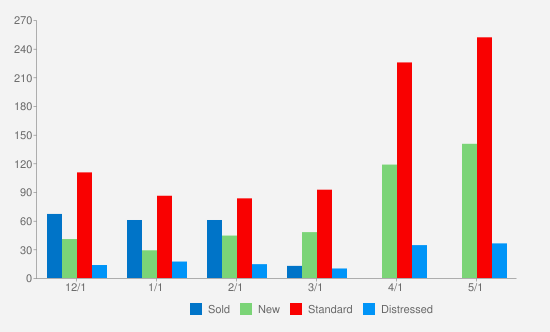 Housing Inventory Trends
The number of active listings in WOODBRIDGE (22192) increased by 11.2% from the previous month.
The median number of days active properties have been listed is 30. This is significantly shorter than the national average.
The number of sales in March dropped by 69.5% from the previous month.
We are finally seeing more homes for sale in Lake Ridge VA. At the beginning of the year we had way more home buyers than actual homes for sale. With the spring market in full swing we are seeing more and more homes for sale now and there is still a good amount of buyers out there. Most buyers want to take advantage of still relatively low interest rates.
Personally I have seen more home sellers that are underwater again. That means they have to look at options such as short sales or foreclosures. Short sale being the better option of them all. The fact that prices have been going up is great and that has helped many home owners allowed them to sell their home by breaking even or making a profit. But there are many loans now that are resetting, with interest rates going up some of these sellers are having a difficult time making their mortgage payments. So they are looking at options to getting out from their obligation.
If you are currently under water on your mortgage and you are struggling to making your payments call me today to discuss your options. Call 571-446-0002.
Lake Ridge Real Estate Market Update
571-446-0002