Are you struggling paying your mortgage payment or your mortgage balance is higher then your current home value? There might be options. In certain situations a short sale might be the solution. Having said that you want to carefully consider all your options as with a short sale there are is also an impact on your credit.
Avoid Foreclosure by doing a short sale. If you are in a situation where you are facing foreclosure a short sale might be the way to go.
Whatever your situation might be if you are considering short selling your home you want to speak with a local Real Estate Agent that can talk to you about all the implications, pros and cons.
CALL 571-446-0002
How to do a short sale?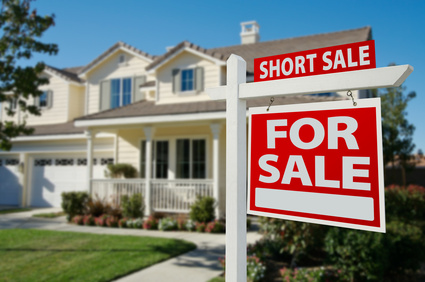 Let's start with explaining what a short sale is:
What is a Short Sale
A short sale is when a homeowner owes more on his or her mortgage than the current market value of the home. The bank will have to approve the difference in the sale price to what the borrower owns.
Where to start if you are considering a Short Sale
Hire a Realtor. Call a local Real Estate Agent that is familiar with the area and has successfully closed short sales before. If you hire Claudia S. Nelson,  as your Realtor, to help you through the Short Sale Process, I will have you sign an Authorization Form for myself and the professional negotiator attorney who will assist in the process.

Listing Consultation at your home or at my office.

Complete Listing Package including the Short Sale package for your lender or lenders if you have more than one mortgage on the property.

Claudia will market your home to find a qualified buyer that is willing to patiently wait until we receive short sale approval from your lender(s).
Once an offer is received and accepted by you, we will submit the offer along with the entire short sale package to your lender. The actual short sale approval can take as little as a 2 – 3 weeks or as much as 6 months, depending on your situation and the bank or banks involved.
Short Sale Approval & Settlement within 30 – 45 days from receiving the approval.
In a Short Sale transaction, the seller does not have to pay the Realtor commissions or any of the closing cost, the bank will cover all of these costs. The banks might not be covering taxes, past due HOA fees or any outstanding judgments.
You should also consult a local CPA or tax attorney to discuss any possible tax implication.
If you are considering a Short Sale or would like to explore ALL your options NOW is the time to CALL Claudia S. Nelson:
Claudia S. Nelson Real Estate Team
571-446-0002
.