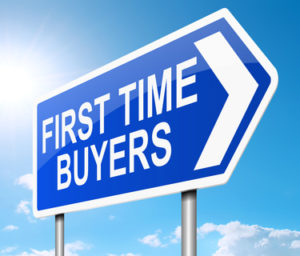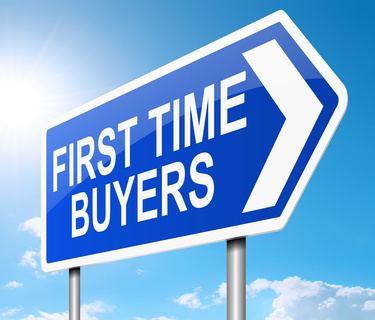 Attention first time home buyers
How can I buy my first House
Your first home will always be the most emotional home you will ever purchase. At least it was for me and it is for most of my first time home buyers, but the process isn't any different. You always start by contacting a Real Estate Agent that is familiar with the area. I work in the Northern Virginia Area mostly in and around Woodbridge VA, but if you are interested in any other States of even countries, I have a great network of Real Estate Agents that I would be happy to refer you to anywhere in the country.
YOUR REAL ESTATE AGENT'S ROLE
The home buying process for many people begins with selecting the right real estate agent. Your real estate agent has been trained to provide you with the necessary expertise to find a home perfectly suited for you. Your real estate agent has access to a multiple listing service and will provide you with homes listed for sale that fit your preferred criteria.
You will develop an agency relationship with your agent. This means that the real estate agent has certain duties such as always acting in your best interest and making disclosures required by law. You should note that a seller's agent has certain ethical obligations to a buyer as well. For example, any material adverse facts regarding the physical condition of a property known to the listing agent must be disclosed to the buyer.
Communication with your real estate agent is extremely important as he or she will help you choose a home that satisfies your budget, needs, and preferences. You will need to discuss what you are looking for in a home with your real estate agent.
How many bedrooms do you want? How many bathrooms? Do you want a backyard? Do you prefer a condo or a townhome? What neighborhoods are you interested in? Be sure to prioritize your needs to ensure your most important wishes are met. Remember, your real estate agent is an expert in finding homes for people so it is important to keep an open mind!
Finally, your real estate agent will advise you to get pre-qualified from a lender in order to determine your potential loan amount and loan type. Learning this information will help you with the home buying process as it will fine tune your search criteria and give you a better idea of the price range you can afford.
CHOOSING A LENDER
Selecting the right lender to assist you with financing your purchase is a very important part of the home buying process. If you do not already have a lender in mind, your real estate agent will be able to recommend one. While interest rates and points are important when shopping for a loan, you should also consider a lender's reputation.
It is essential that you find a loan officer who you can trust because you will be providing very personal information to your loan officer. Because of stringent regulations that lenders must follow, you will be asked for a lot of financial information. It will speed up the process if you gather as much information as possible in advance, including copies of tax returns, bank statements, pay stubs, credit card statements, as well as contact information for your employer.
Communication with your lender is also of the utmost importance. You will be in contact with them until the day of settlement answering questions and providing them with requested documentation. It is imperative that you respond promptly to requests from your lender to ensure your loan gets approved as quickly as possible.
After you fill out your loan application, you will receive a Loan Estimate (LE) from your lender summarizing your closing costs as well as giving you an estimated monthly payment (see Exhibit A). This usually arrives within 3 business days of your filling out the loan application. Your estimated monthly payment will include P.I.T.I. – Principal, Interest, Taxes, and Insurance. When calculating your house budget, you will also need to consider other monthly fees associated with the home including Homeowner's Association dues, Condominium Association dues, and utilities
Champion Tip: You may be asked to provide and sign the same document several times for your lender. Be prepared for this – lenders must follow certain regulations and this is a normal part of the process.
THE CONTRACT
Your real estate agent will draft the contract with terms and conditions that are acceptable to you. This is a legally binding document. You should review it in detail with your real estate agent. As your contract is drafted, there will be a few important items that will need to be determined such as your loan type, loan amount, amount of earnest money deposit (EMD), amount of seller concessions, if any, whether there will be a home warranty and who will be paying for it, whether there will be a home inspection or appraisal, and of course the proposed sales price.
Champion Tip: The EMD is typically held by either your real estate agent's office or Champion Title and will be applied as a credit on your Settlement Statement.
In the contract, there is also space to fill out what is included in the sale of the property. Certain laws provide that all terms in connection with the conveyance of land be in writing. This means the contract, unless amended in writing, contains the final and entire agreement between the parties, regardless of any other terms or contingency representations orally made. So if you want that particular Tiffany chandelier in the dining room, write that in the contract! Rely on your real estate agent's expertise in writing the offer. They have your best interest in mind and have the experience to write a competitive offer.
Any addenda to the contract will contain supplemental terms that supersede any information contained in the body of the contract itself. For example, addenda may include information such as contract contingencies and deadlines, whether the property is located within a development that is subject to homeowners or condominium association laws or financing provisions, and other statutory disclosures.
Once the contract has been drafted, your real estate agent will submit the offer to the seller. Negotiations are still possible until the contract has been signed by the seller and ratified. Your agent will review all negotiations with you and will provide their expert advice.
If your contract is accepted, congratulations! You are on the way to purchasing your new home!
Champion Tip: Champion Title's legal counsel employs over a dozen real estate attorneys. Feel free to contact us with any questions you have about the contract.
INSPECTIONS
Your real estate agent will guide you through the inspection options available for your transaction. In addition, there are certain inspections that may be required by your lender. Some typical inspections performed are home, pest, well and septic, and radon inspections.
A home inspection usually takes one to three hours. The purpose of the home inspection is to give you a better understanding of the physical condition of the structure. Your inspector will provide you with a written report of the findings. Some items the inspector will look for include: interior (non-cosmetic), foundation and basement, framing and structure, roof and attic, chimney, kitchen appliances, laundry, bathrooms, major household systems (plumbing, electrical, air conditioning, heating) and the garage. The inspector should explain any problems found, why they occurred and what repairs will need to be done. This is not a warranty of any kind.
Problems that are found through various inspections may be addressed by asking the seller to repair the item(s) or for a credit on the Settlement Statement (subject to lender approval). An addendum must be executed with any agreements reached between you and the seller.
WORKING WITH YOUR LENDER
Prior to your settlement, Champion Title will work with your lender and real estate agents to provide fees that will assist your lender with preparing your Closing Disclosure. Once your loan is finalized, your lender will send you the Closing Disclosure itemizing your loan details and closing costs. Your lender will also send Champion Title closing instructions containing the details of your loan, which we use to prepare a Settlement Statement for the parties to review at settlement. The Settlement Statement contains figures for both the buyer and the seller and comprises information from your lender (your loan details), both real estate agents (commission figures, credits, reimbursements), the sales contract (sales price, any seller credits, amount of your earnest money deposit, when and where settlement will take place), Champion Title (our fees, title insurance, title services, settlement costs), the county or city wherein the property is located (taxes, recording fees and assessments), and homeowners or condominium associations, if applicable.
Review Closing Disclosure
We encourage you to review your Closing Disclosure prior to settlement and reach out to your lender to discuss any questions you may have regarding the closing costs. We are also available to assist with questions that pertain to fees not related to the loan, so please do not hesitate to give us a call a few days before settlement.
WALK-THROUGH
The walk-through inspection is your opportunity, prior to settlement, to ensure that the property is in good condition and that any agreed upon repairs have been made. This is typically done within a few days of settlement. If problems are encountered during the walk-through, the real estate agents can work together to reach a resolution that is acceptable to both parties. If the seller will be occupying the property after settlement by use of a post-settlement occupancy agreement, another final walk-through inspection will be conducted once the sellers have moved out.
SETTLEMENT
PARTIES TO THE SETTLEMENT
Many different parties are involved in the purchase of your new home. In addition to you and your agent, the settlement also involves the sellers and the listing agent, the settlement attorney or licensed settlement agent from Champion Title and your lender. The processor from Champion Title who has been assigned to your file will help you coordinate a settlement date, time, and location.
Champion Tip: If you cannot attend settlement, please let your processor know as soon as possible. We may be able to prepare a power of attorney to allow someone else to sign documents on your behalf or we may be able to send you the documents and have you sign them remotely in front of a notary public. Either of these options will require approval from your lender and our title insurance underwriter.
TIMING
Your settlement may take place on an agreed upon date by all the parties subject to the contract. Certain transactions, such as short sales and foreclosures, take longer since they require approval from the banks that have an interest in the property.
Champion Tip: Transfer all of the utilities into your name and make sure your homeowner's insurance is effective on the settlement date. Timely transfer of utilities will help you avoid turn off/turn on fees that some companies may charge!
AROUND THE TABLE
When you arrive at Champion Title for your settlement, you will be asked for a form of government-issued photo identification such as a passport, driver's license, or military ID. If you plan on wiring your funds, wiring instructions will be provided to you before your settlement from your processor at Champion Title. Wire transfers are much preferred as they provide efficient and accurate transfer of funds on or before you get to the closing table. You should initiate the wire at least 24 hours in advance of settlement to ensure the funds arrive in time. If you have not wired your funds prior to settlement, you will need to bring a certified or cashier's check for your down payment and closing costs.
How much money do I have to safe for my first Home?

Purchasing your first Home
I don't have any money saved to purchase a first Home, is something I hear quite often when speaking to potential first time home buyers. I also hear, I don't have any money to purchase a home quite often. Well the best and quickest way to financial independence and to accumulate wealth is by purchasing your first home as soon as possible. In many cases your monthly mortgage payment is also lower then what your monthly rent payment would be. So lets look at how much money you need to purchase your first home. Let me start with the short answer first and then lets look at the details. To purchase your first home you need anywhere from Zero to 20 %.
How much money do I have to safe for my first Home?
Zero to 20 % 
You can purchase a home with Almost Zero Savings
If you are a veteran and have access to a VA loan you can purchase a home with Zero down payment. There are also other first time home buyers programs that will give you money in many cases grants money to use towards your down payment. With some of these grant programs the lender will ask you for 1 % contribution, meaning you need to have at least one percent of the sales price to bring to closing.
Don't forget about the Earnest Money. Once you and the seller agree on the terms the purchaser will have to deliver an earnest money. In many cases you can get away with $1000.- to one percent of the sales price. But it is also possible that the seller is requesting a higher earnest money. The earnest money is your money and it will be applied towards the purchase of your first home. The earnest money is showing your good faith to wanting to purchase the home. Your earnest money is protected by many contingencies, but it also protects the seller and shows the seller that you are serious about purchasing their home.
There are so many different combinations of what money you should save to purchase your first home. The grant programs depend on your house hold income. If you make to much money you might not qualify. In the event you do not qualify for any of the first time home buyers programs there is always an FHA loan option.
FHA Loan 3.5 % down payment
One of the most popular loan program for first time home buyers is an FHA loan. If all other programs fail you can get a loan for 3.5 % down payment. The FHA loan program is the most popular program as it allows more flexibility on credit scores then any other programs and also the down payment is relatively low all thing considered.
Mortgage Insurance
With most loans if you are not putting down at least 20 percent of down payment you will be paying a monthly mortgage insurance, not to confuse with the actual property insurance. Having said that there are also some ways to avoid having to pay mortgage insurance. There are options for lender paid mortgage insurances, there are also loan programs that do not have mortgage insurance. For example a VA loan will not have a mortgage insurance.
Best Program for you
There are so many great programs out there and you should work with your Real Estate Agent and your lender to determine what program works best for you. Make an application with a local loan officer and you can determine what works best for you. Apply to find out what mortgage program works best for you. Everyone has different priorities what might be important to me might not be important at all to you. When you apply with the lender, the lender can review all the different options with you.
How can I get money for a down payment?
Safe Money for a down payment for a home
This is really the biggest and best way to get money for your down payment for a Home. There are several different ways of starting to safe money. It all depends of course on your time frame. Take a look at your entire financial pictures. What monthly payments can you eliminate. Some younger buyers will move in with family to eliminate rent payment and save money that way. Review all your discretionary expenses. Do you really want to spend the amount of money on eating out, coffee, gym, vacations or anything that you can eliminate from your spending. I am not saying you have to give up everything, just find out what works for you to give up and start saving that money. I had a client that gave up smoking and saved down payment by putting the money she normally used to purchase cigarettes into her down payment savings account.  If you have any credit card dept look at the cards with the highest rates and see what you can pay down or off. In most cases lenders and credit repair companies will advise you to pay down or off but don't close these cards.
Borrow Money from your Retirement Account
To purchase a home you can borrow money from your retirement account. You should check with your employer or with the company administrating your retirement account on the exact terms, but generally you are allowed to borrow against your 401 k or any other account. You can also tap your IRA. There are different rules in the one you are borrowing in the other you are allowed to withdraw a certain amount. Best to checking with the investment adviser.
Get a Gift from Family or Friends 
With most loan programs your family or friends can give you gifts toward the purchase of a home. I have seen many wedding registries that instead of asking for gifts are asking for a monetary contribution towards the purchase of their home. This can generally be anyone in your family or friends. With some loans they donor will have to prove where the funds are coming from. Check with your lender on the best way of receiving gift funds from family or friends.
Ask for A Raise
You can try asking your boss for a raise. I normally wouldn't count too much on this solution but definitely worth a try. When asking for a raise be sure to ask for it on merit not because you need money for a down payment for a home. Do your home work, present your employer with your most recent accomplishments.
Get a second Job
Don't jeopardize your main job, but if your time permits seek out second job to make additional money to safe for down payment for a home.
Sell items you no longer need
If you look around your home, all of us have items we no longer need. Do a yard sale, auction off some items online and see where you can get the most money for you unwanted items. Also, if you own more than one car you can sell that for additional funds for your down payment for a home
Low or Zero down payment for your Woodbridge VA Home
Credit Score to purchase my first home?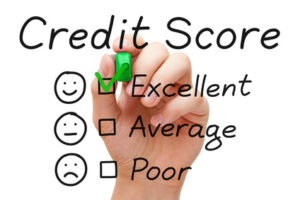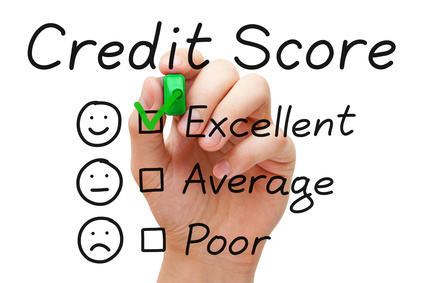 Credit Score needed to purchase a home?
The better your credit the more options you have available to you and your rates tend to be better with a higher credit score. Credit score needed to purchase a home normally starts at 580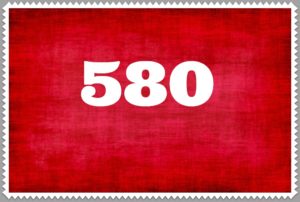 Credit Score needed to purchase a home
You can get a loan for your first or any home starting at 580. The higher your credit score is the fewer restriction you have. At 580 you need to have a certain amount of reserves/savings. Once you get up to 640 you have fewer restrictions as the loan can be approved in the automated system versus having to manually overwrite it.
You should make an application with a loan officer to see where you currently stand. Keep in mind if you are not yet there the lender might be able to help you improve your credit score. If your credit score is very low you should consider working with a credit repair company. Contact me for a referral to a reputable credit repair agency.
Speaking with Carol O'Connell a local Mortgage lender she is seeing lower monthly payments with an FHA loan for anyone with an approximately 700 and lower credit. This means you will have to pay mortgage insurance, but depending on your tax and income situation the mortgage insurance might be tax deductible. The best advice you should work with a lender to review the different loan programs available for you and then find out what works best for your personal situation.
Like with everything else the higher your credit score the more options and the better options you have, but don't let that discourage you from wanting to purchase a home. Even if your credit score is lower then 580 there are ways to improving your credit score and getting you to qualify in the amount of time it takes for you to being comfortable with the loan program. If you are close to the 580 or 600 there might be a simple and easy rescorring process to get you to qualify. If you are far off from the 580 you should consider working with a credit repair company. Whatever the solution it all starts by making an application with lender.
Credit Score needed to purchase a home?

Claudia S. Nelson
Keller Williams Realty
571-446-0002