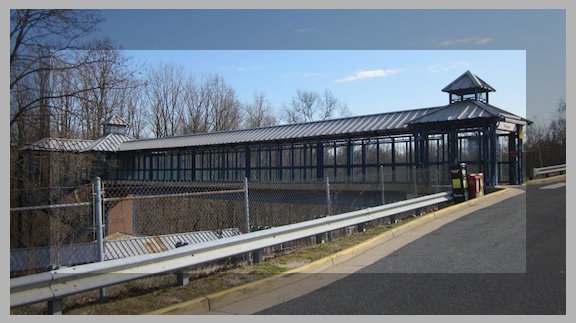 TransportationAmtrak
Stations: Quantico Virginia Rail Express & Amtrak – approx. 5 miles
Ronald Reagan Washington National Airport
Ronald Reagan Washington National Airport is an international airport 3 miles south of downtown Washington, D.C., in Arlington County, Virginia, United States.
A unique form of commuting found in the Washington, DC area sometimes referred to as "Instant Carpooling" or "Casual Carpooling". It's unique because people commuting into the city stop to pickup other passengers even though they are total strangers."
Location: Rt. 234 (Dumfries Road) is located off Exit 152 and east of I-95 and just prior to Route 1 across from McDonald's.
VRE provides commuter rail service from the Northern Virginia suburbs to Alexandria, Crystal City and downtown Washington, D.C., along the I-66 and I-95 corridors.
Stations:

Woodbridge Virginia Rail Express – approx. 5 mile
Quantico Virginia Rail Express & Amtrak – approx. 5 miles
Washington METRO Subway System
Metrorail serves 91 stations and has 117 miles of track. Metrobus serves the nation's capital 24 hours a day, seven days a week with 1,500 buses.
Franconia-Springfield Metro – approx. 21 miles
Washington Dulles International Airport
Washington Dulles International Airport is an international airport in Loudoun and Fairfax counties in Virginia, United States, 26 miles west of downtown Washington, D.C.
Shopping
Virginia's largest outlet mall that features more than 200 stores with such anchor headliners as SAKS 5th Avenue OFF 5TH, Nordstrom RACK, and Bloomingdales' Outlet, Potomac Mills Mall in Woodbridge VA offers a wide variety of shopping.
Stonebridge Potomac Town Center
A Town Center that offers it all, great shopping, dining, health club, bars and so much more. Park your car and enjoy this great place for a stroll, enjoy a meal in one of their great restaurants or simply meet friends at happy hour at Stonebridge at Potomac Town Center.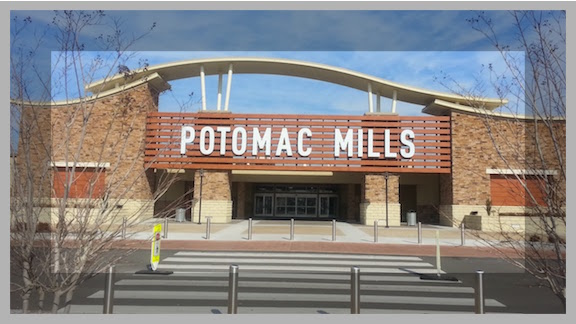 Hospitals

Sentara Potomac Hospital 
14701 Cloverdale Rd
Woodbridge, VA 22193
(703) 690-7162
Sentara Northern Virginia Medical Center is a 183-bed, not-for-profit community hospital serving Prince William County and its surrounding communities.
Urgent Care

NextCare Urgent Care
3990 Fettler Park Dr
Dumfries, VA 22025
(703) 445-8312
PrimeMed Urgent Care
3928 Lansing Ct
Dumfries, VA 22026
(703) 221-2109
Vets
Montclair Animal Hospital is a full-service, small animal veterinary hospital providing comprehensive medical, surgical and dental care, celebrating 25 years of service to Dumfries, VA.
Offers quality pet products, state-of-the art equipment, as well as a grooming center. Dumfries Animal hospital is staffed by an experienced team of Veterinarians, Licensed Veterinary Technicians, professional management, Groomers, and well-trained team members.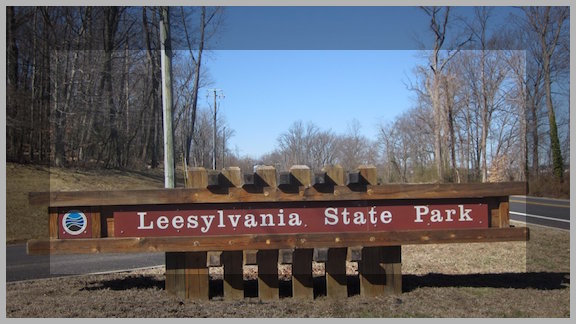 Parks
Prince William Forest National Park
Prince William Forest Park is the largest forest in the Metropolitan Washington Region. The park is an oasis of natural beauty and human history located only 35 miles south of Washington, DC. 37 miles of hiking trails and 21 miles of bicycle-accessible roads and trails traverse this 15,000 acre piedmont forest.
Leesylvania State Park is located along the historic Potomac River. Leesylvania State Park offers many activities on land and on water, including hiking, picnicking, fishing and boating. There is a fishing pier at Leesylvania State Park, playground, boat launch, boat storage area, snack bar and store, visitor center and a gift shop. Additionally Leesylvania State Park offers a 20-station fitness trail and canoe and kayak rentals.
Entertainment
AMC Theaters
AMC Potomac Mills continues to look for new ways to delight guests by expanding its concessions stands beyond the traditional favorites by providing options like MacGuffins bars. The Theatre is also constantly upgrading the movie presentation, including a conversion to digital projection, 3D movies and more large-screen formats like IMAX and AMC's proprietary ETX experience. These are just a few of the latest ways AMC Potomac Mills continues to invest in bringing guests the latest and greatest ways to enjoy the movies.
National Museum of the Marine Corps
The National Museum of the Marine Corps is an awe-inspiring tribute to U.S. Marines. It is located adjacent to Marine Corps Base Quantico, Virginia. The Museum's soaring design elicits the image of the flag-raisers of Iwo Jima and invites visitors from all over the nation. The museum features interactive exhibits using the most advanced technology. Visitors are surrounded with artifacts and true-to-life sights and sounds of Marines in action.
Quantico National Cemetery is located on land that was part of the U.S. Marine Corps training base adjacent to Quantico, Va. The land has been used by the military for over 200 years.
Once home to Mason Locke Weems, the first biographer of George Washington including curious anecdotes about Washington as a youth. These stories helped to make George Washington a national hero for all time.
Schools
Homes for Sale in Dumfries: