13506 Delaney Road Woodbridge VA 22193
Just Listed in Dale City
Features:
4 Bedrooms
2.5 Bathrooms
Fully upgraded Kitchen
Upgraded Bathrooms
Tile Floors in Kitchen and Dining Room
Large Screened in Deck
Fireplace
Rec-Room with lots of Storage space
1 Car Garage
Large Fenced-in Yard
New Windows
and much more
Conveniently located close to everything

Commuter Options
Shopping & Dining
Fort Belvoir & Quantico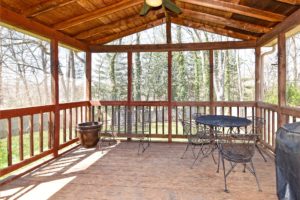 Dale City Woodbridge VA


Dale City Woodbridge, VA
Dale City has a mix of single family homes and townhomes and newer homes. The the closer you get to Hoadly Road the newer and bigger the homes get. If you are looking for one level living, Dale City offers some very nice Ramblers. Some other style homes popular in Dale City are the Split Level Homes. Most, if not all homes in Dale City were built by The Hylton Group.
I currently live and work in Dale City Woodbridge VA and I am very familiar with the Dale City Real Estate Market, Dale City Home Prices and Dale City Homes for Sale. If you are looking to buy or sell a home in Dale City I can assist you as your Dale City Home Specialist. If you are interested in touring this beautiful Dale City Home call me today at 571-446-0002 to set up a home tour.
Why Dale City Woodbridge, VA?
Dale City is a unique community offering numerous subdivisions with mostly single family homes ranging from older to brand new. One things homebuyers find interesting about Dale City is that every street name in the community ends in "dale" and is generally organized in alphabetical order! Dale city continues its fun family character with its many conveniently located shopping centers, commuter centers, Andrew Leitch Park, and Waterworks Water Park. There are also plans for exciting future renovations of a few shopping centers, parking lots, and possibly the community library. For most single Family Homes in Dale City there are no HOA restrictions and home owners do not have to worry about parking a commercial vehicle in the driveway.
Interested in Dale City of Woodbridge, VA?
If you have questions about Dale City Woodbridge VA Contact Claudia S. Nelson with eXp Realty in Woodbridge VA. Claudia lives and works in Dale City and is very familiar with the local Dale City Real Estate Market. Contact your Dale City Real Estate Specialist at 571-446-0002
Contact your
Dale City Woodbridge VA Realtor®
Claudia S. Nelson
571-446-0002