Why Join eXp Realty 
Here is a quick introduction to eXp Realty
The Model explained by Brent Grove
Ready to make the eXp switch?
Sign up here and contact me to help you get everything you need to get started.

This is truly a very quick overview as I know you are all very busy and you generally want to get the bottom line and not hear all the fluff. So the above presentation focuses on the most important items and I will also tell you some of my personal experience. If you have questions about eXp Realty or would like to hear more please call me today at 571-446-0002. You can also check out my previous video and blog post. The video I made right after joining gives you some great insights why I personally made the decision to join the agent owned, cloud brokerage eXp Realty.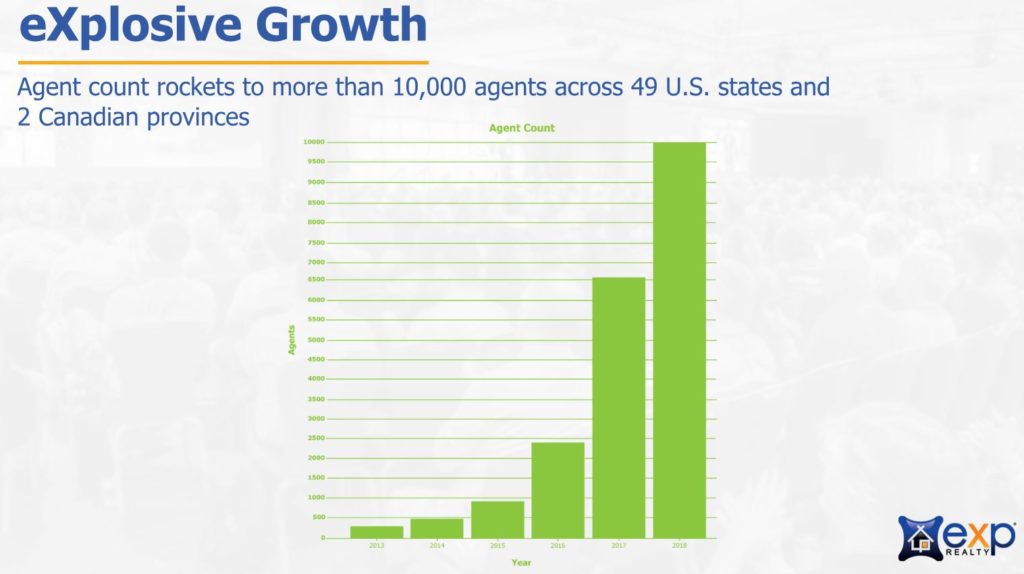 eXp Realty Woodbrid

ge VA – Why I joined
Looking at the numbers and how many agents are joining eXp Realty and are seeing what I saw when I decided to join, proofs I made the right decision. Like I said in my presentation I am mad at myself for not acting quicker. I saw the writing on the wall when many of the mega agents and influences moved their business to eXp Realty. At that point however I was not ready to make a move. I was comfortable where I was, not ready for a change and I might have been complaisant as well. Regardless of what it was that took me so long to discover what eXp Realty is all about, I am very happy I finally decided to look into it and as soon as I saw what eXp Realty had to offer I made the decision to switch the same day! I never regretted my move and I am very happy to being an agent owner at eXp Realty The Cloud Based Real Estate Brokerage.
The other day I listened to a video Clayton Gits did with Chad Madlom, a 100 Million Dollar Independent Broker  in Denver Colorado on why he and his firm joined eXp Realty. His quote is "I missed the Amazon – the opportunity to get into Amazon, I missed Yahoo, I missed Google, I missed Uber, I missed Starbucks. It blows my mind, man…I'm not going to miss this one. And the cool thing is: it's real estate!" I could not agree more with his quote. I am glad I am part of this forward thinking company and new trend in the Real Estate Industry.
Interested?
Sign up here and contact me to help you get everything you need to get started.