Welcome to eXp Realty Woodbridge VA

eXp Realty is the fastest growing Real Estate company nationwide. Here are some local Woodbridge VA and Northern Virginia Real Estate Agents that joined eXp Realty the Agent owned Cloud Brokerage.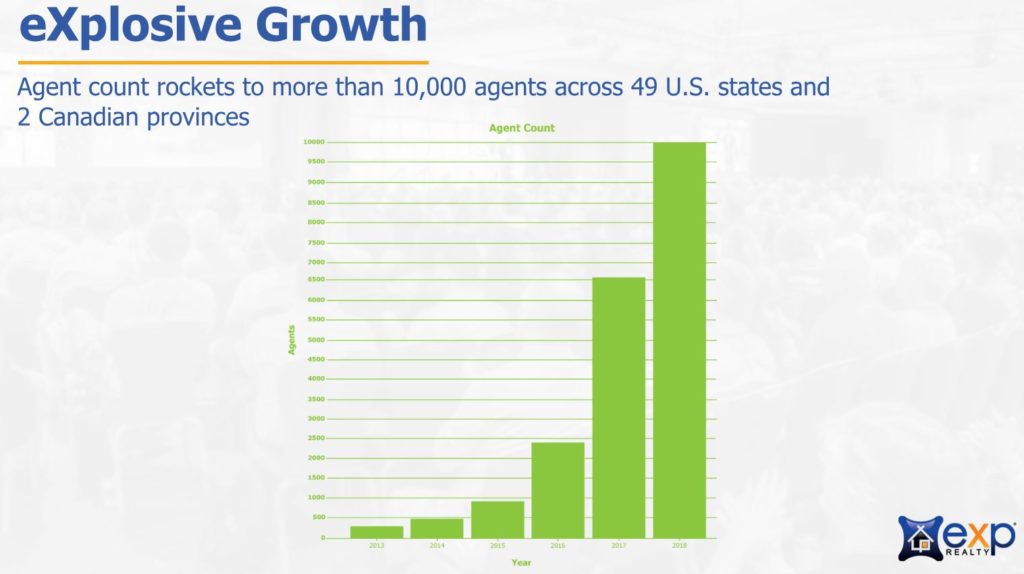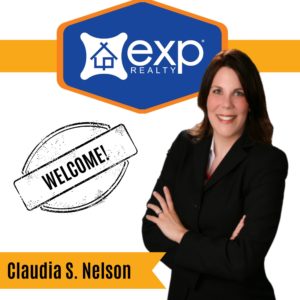 Claudia S. Nelson, eXp Realty
571-446-0002 www.VARealEstateExperts.com
Claudia S. Nelson joined eXp Realty in 2017. Claudia has seen many top producing agents make the switch to eXp Realty and decided to switch after one of her good friends Brenda Stone and her team decided to move to eXp Realty. Claudia S. Nelson has seen the writing on the wall for a long time but wasn't ready or wasn't looking for anything new. But once an agent close to her she just had to look into what eXp has to offer and decided the same to to make the switch. Check out Claudia's video right after joining eXp Realty. Since joining eXp Realty Claudia has capped quickly and is working on ICON Agent Status with eXp Realty. She has never looked back and fully embraced the eXp Realty model and culture. It is so refreshing collaborating with all these high producing top agents around the country on work-space. As an agent at eXp Realty you have the ability to attend all kind of training session, live in the cloud or on recording.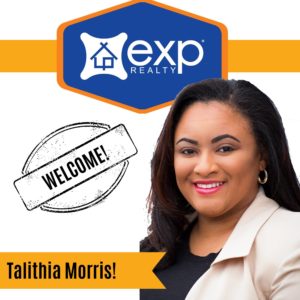 Talithia Morris, eXp Realty
703-344-6762 talithiamorris.va.exprealty.com
Talithia Morris is a successful Real Estate investor and Real Estate Agent with eXp Realty. Talithia started her Real Estate career with Keller Williams Realty in Lake Ridge and has successfully transferred to eXp Realty. It is Talithia's passion to helping her buyers and sellers through out the Real Estate transactions and beyond. Talithia is a native to Northern Virginia and familiar with the local Real Estate market as a successful investor and Real Estate Agent.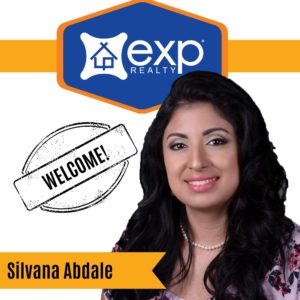 Silvana Abdale, eXp Realty
Se Habla Español
571-549-117 www.homesweetcasa.com
Silvana Abdale joined eXp Realty from Remax. She has been in living in Northern Virginia for over 25 years and has been in the Real Estate and Mortgage business for over 10 years. She brings a wealth of experience to the table, she also is fluent in Spanish. Silvana is very well connected in the Woodbridge VA area, she is the Co-President of the PTO at her children's elementary school. She is also a member at her church where she enjoys teaching. Silvana helps families reach financial freedom. If you are looking for a well connected, experienced, Spanish speaking Real Estate Agent contact Silvana today.
Jennifer Thomas, eXp Realty 
571-989-3216 www.avisionforhomes.com
Jennifer Thomas joined eXp Realty as an experienced Realtor®. With 15 years of marketing experience and a background in residential new construction, Jennifer has the knowledge and expertise necessary to handle a wide range of clients and situations. Jennifer values all of her clients and strives to build strong, lasting relationships with them that go far beyond business. Being a mother herself, Jennifer understands how much families put on the line when they invest in a home. That's why she works closely with them every step of the wayJennifer is truly passionate about what she does. She loves finding the best homes for her clients and their families and helping homeowners move on to the next chapter of their lives. Jennifer specializes in the principles of building science and green building, and serves as Vice President of her Homeowners Association. To learn more about Jennifer's real estate services, please don't hesitate to give her a call today.
Stacy Bond, eXp Realty
571-882-1863 stacybond.exprealty.com
Stacy Bond was one of the Top Redfin Agents in Northern Viginia prior to joining eXp Realty. Stacy knows selling and buying a home is a stressful process and at the end of the day you need to be as comfortable as possible from start to finish. One of the most important steps is making that initial decision on what real estate company or, perhaps more importantly, what agent you trust to guide you throughout the entire process. Any clients, who have honored Stacy with their business know that, like a companion, she will be with them every step of the way. Her clients can rely on her to listen, understand, communicate and work hard to meet their needs. Let her handle the challenges of selling and/or finding your new home while you enjoy the journey! Stacy is the owner of Companion Real Estate and also a huge animal lover. She volunteers at local animal shelters.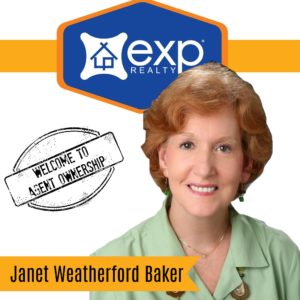 Janet Weatherford Baker, eXp Realty
703-402-7229
Janet Weatherford Baker is a long time resident of Northern Virginia and has 30+ years of comprehensive experience in real estate and small business management as well as intimate local area knowledge of the Northern Virginia area. Janet also has numerous years of experience selling Bank Owned Properties, Short Sales, preparing Broker Price Opinions and successfully executing cash for keys, property maintenance and marketing foreclosures. Janet has the resources to maintain a large quantity of homes, to include re-key, repairs, utilities and maintenance. All properties are visited within 12 hours to assess the occupancy and secure if vacant. She has a team of professionals and vendors working with her to maintain and supply interior cleaning, landscaping, trash out and necessary repairs. Janet Weeatherford Baker works the entire Northern Virginia Area, including Arlington County, Alexandria City, Falls Church City, Fairfax City, Fairfax County, Manassas City and Prince William County.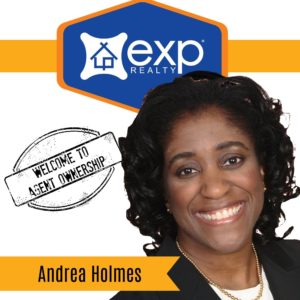 Andrea Holmes, eXp Realty 
Andrea Holmes joined eXp Realty in the Spring of 2018. She previously worked as a Realtor® at Remax.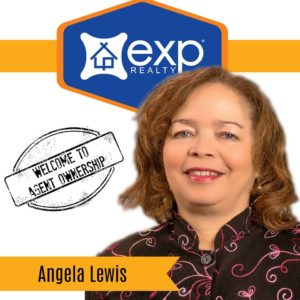 Angela Lewis, eXp Realty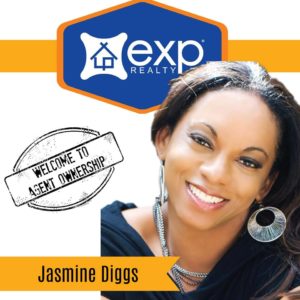 Jasmine Diggs, eXp Realty 
Ready to make the switch to Agent Ownership at eXp Realty too?
Sign up here and contact me to help you get everything you need to get started with Agent ownership at eXp Realty.