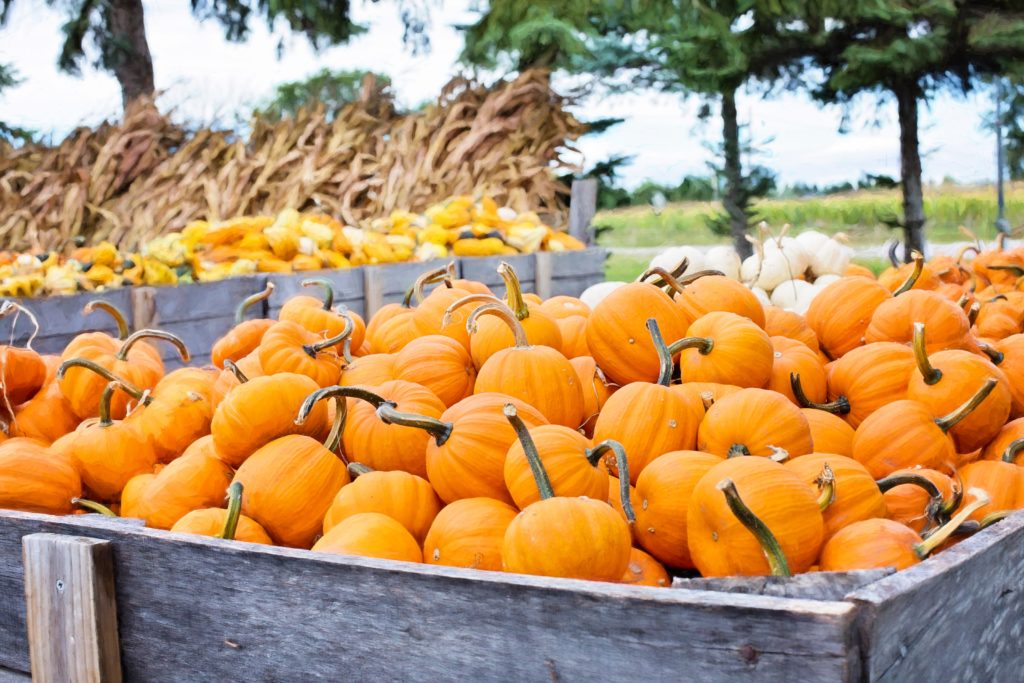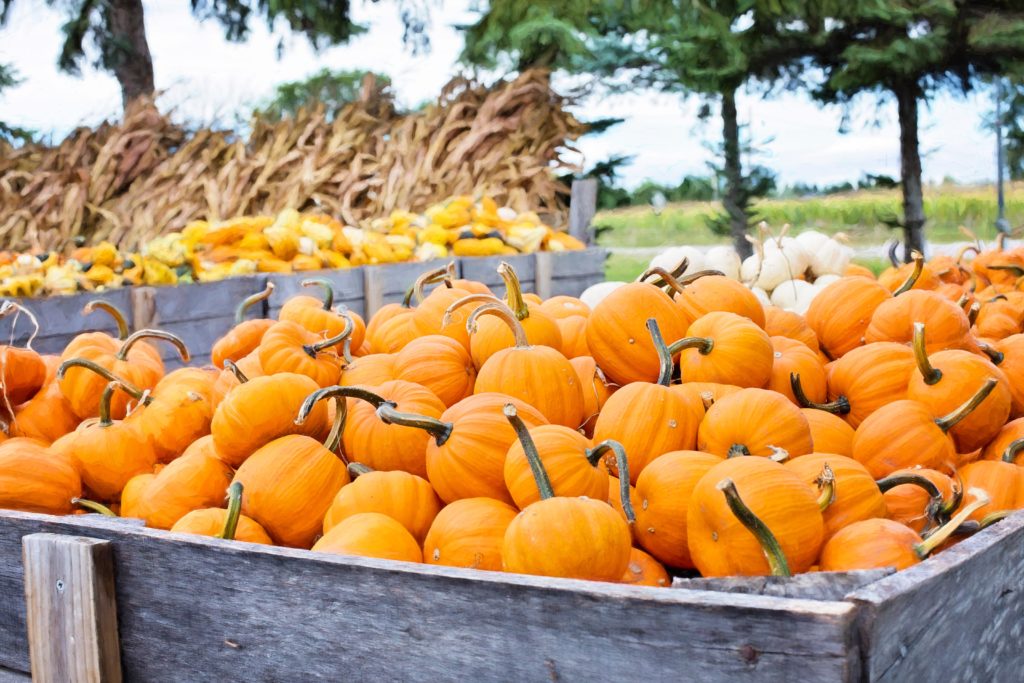 Pumpkin Patches and Fall Festivals near
With the recent change in weather there is no doubt fall is just around the corner. There are many great places in and around Woodbridge VA where you can take the entire family for lots of Fall festivities and Fall Fun. For your convenience we have put together a a List of Nearby Pumpkin Patches, Fall Festivals and Arts & Crafts Shows near Woodbridge, Virginia.
Find fun activities like pumpkin picking, hay rides, cornfield mazes, pig races, mountain slides, giant rope swings, sunflower mazes, pumpkin painting, pony rides,  pumpkin bowling, moon-bounces, learn to make apple butter, rope swings, corn mazes, giant slides, barnyard animals,Oinkintucky Derby, wagon rides, playgrounds, 5 acre play areas, live music, apple cider, pedal carts. tractor-drawn hayrides, barnyard petting zoo, hay bale mazes, cow train, tee-pee hut play, goat walk, arts &crafts shows, chili cook-off, kids fest, costume contest, carnival games, face painting, pool party, giveaways and so much more in Woodbridge or nearby.
This list of Pumpkin Patches, Fall Festivals and arts & crafts shows near  Woodbridge VA is brought to by local Realtor®, Claudia S. Nelson, with eXp Realty of Woodbridge, Virginia.
Stonebridge at Potomac Town Center
Fall Fest and Chili Cook-Off
Sat, September 15, 2018 11:00 AM – 6:00 PM Prince William County's premier Chili Cook-Off and Fall Fest at the Stonebridge, Potomac Town Center! Exhibitors, vendors, and top notch entertainment will begin at 11 am. Look for lots of interactive activities, and prizes.
Get more information right here
Occoquan Arts and Crafts Show

The Town of Occoquan is delighted to invite you to the semi-annual Occoquan Arts and Crafts Shows. For the 49th year in a row, the historic Town of Occoquan will close down its streets and house nearly 300 crafters and artisans from the region and all around the United States. Located just 20 minutes south of Washington DC, but far from the hustle and bustle of a big city, exhibitors and shoppers alike will enjoy our small town oasis nestled along the Occoquan River. Thanks to our strong community support, loyal patrons, and handicraft lovers, the Occoquan Arts and Crafts Shows bring in about 10,000 visitors in both June and September.
Get more information right here
Glowing Pumpkin Trail, Lake Fairfax Park
The event will be hosted at Lake Fairfax Park in Reston, VA from October 4th – 28th. The park will be a regular park during day offering fall foliage and by night, the park will transform into a glowing pumpkin trail truly eectacular spectacular.
Get more information about the event right here
Lake Ridge Nursery Pumpkin Patch
The Pumpkin Patch has many play activities for kids. Moon bounces, rope swing, zip line, slides, wooden jungle gyms: castle, pirate ship, airplane, tee pee, ball crawl inflatable, 40′ foot batman inflatable. New this year is a 40′ inflatable obstacle course. Who will be the first one to find their way out? 

Get more information about the event right here
Yankey Farms Pumpkin Festival
Make our farm part of your family's fall traditions.  For 2018 we will be open from September 22 through October 30.   You can come out and pick the perfect pumpkin, get lost in our corn maze scavenger hunt, ride around the farm on the cow train, and play in our fun farmyard activity area.  Our farmyard activities include farm animals, corn boxes, hay piles, slides, Farm Hoppers, and pedal tractors.  Unlike most pumpkin "patches" in northern Virginia, we are a working farm and grow the pumpkins you pick.  You will search through thousands of pumpkins in a wide variety of colors and shapes and pick them right where they grew. With over three acres of high quality pumpkins to choose from you are sure to find the one that is perfect for you. 
Get more information right here
Fall Harvest Festival
While the Maize Maze and Pumpkin Patch are primary attractions at Belvedere Plantation in the Fall, there are 30+ activities and events to make your visit really exciting. Belvedere Plantation is a 645 acre heritage farm, built in the 1760s on the historic Rappahannock River near Fredericksburg, VA.   While the Maize Maze and Pumpkin Patch are primary attractions they also offer Dangerfield Downs   ZipLines,  Straw Jump,  Pumpkin Cannon, Trike Track, Pumpkin Mountain Slide, Little Pedal Carts, Extreme Pedal Carts, Jumping Pillow, Barrel Train   Pony Rides and Flower Cutting.  Located at 1401 Belvedere Plantation, Fredericksburg, Virginia 22408
Cox Farm Fall Fest
Cox Farm – So much to do, Cox Farm provides activities for kids all ages, even adults to stay entertained for hours.  Explore acres of fun hidden in our Cornundrum! This is a corny adventure with all kinds of surprises around every turn, including the Vortex, pirates, caves, jungles and more! The Cornundrum takes about 15 minutes to walk through, and don't worry, you won't get lost! It is a winding path, not a maze! Giant rope swings, kid rope swings, fun tunnels made out straws and lots of them, farm animals, lots of pumpkins, educational zone, kids, zone, WOW!  Food, games, market there is way too much to list.  you can check all they have to offer on their website.  Located at 5621 Braddock Road, Centreville, Virginia 20120
Get more information right here
FALL HARVEST FESTIVAL WEEKENDS
Braehead Farm – Weekend fun! HAYRIDES around the back of the farm and through the (G rated) Halloween decorated forest!  There will be a Corn Maze, Sunflower Maze, Pumpkin Patch, and a Pumpkin Decorating Tent.  ALSO, bring your cameras to take photos of your children visiting the with the GREAT PUMPKIN in the PUMPKIN PATCH!   Every child that meets with the GREAT PUMPKIN will receive a small surprise from the GREAT PUMPKIN! Playground area has hay barns, swings, sand piles, slack-line, corn hole, volleyball, tether ball, bikes and trikes, picnic tables, FARM ANIMALS and more! 1130 Tyler Street Fredericksburg, Virginia 22401  
Get more information right here
Fall Fest at Burnside Farms
Burnside Farms – Mid-September marks the opening of the fall market.  We have one of the areas largest selections of pumpkins and gourds, offering more than 50 varieties! In addition, we have beautiful mums and other fall plants as well as fresh cider, tree ripe apples, a nice selection of produce grown right here on the farm, straw bales, corn stalks and we usually have pick your own flowers in one of our production fields.  Also, the Burnside barnyard is open for visitors to meet our furry and feathered residents of the farm. Fall Market located at 4905 James Madison Hwy. Haymarket, VA 20169  
Get more information right here
Fall Festival at Clark's Farm
Clark's Farm – September 25 through November 1, Open daily. Their family friendly and child-focused activities include: farm animals (goats, pigs, chickens, and more!), a hay mountain, large maze, face painting, pumpkin painting, pumpkin bowling, great cutouts for photos, a moon-bounce, climbing tires, penny pit and pony rides on weekends. Enjoy Hot Apple cider and food also sold at location. Entrance Fee includes a pumpkin! Located at 712 Courthouse Road, Stafford, Virginia 22554
Get more information right here 
Corn Maze and Pumpkin Season

Cows N Corn – Opens September 18, Fridays, Saturdays & Sundays.  Known for their corn mazes, they also offer tours of the farms via hayride, lessons on making butter, meetings with the cows and pumpkin picking.  Evening Hayrides on Friday nights.  Located at 5255 Catlett Road, Midland Virginia 22728
Get more information right here
Apple Gala & Fresh Cider Fest
Fall Pumpkin Harvest Festival
Great Country Farms – September may mean back to school for many, but at Great Country it means back to the farm for freshly pressed cider and apple picking. We celebrate the start of apple season with tastings of Rinkers freshly pressed cider, the best in the Valley! As we continue to celebrate everything apple, the farm will have cider pressing demonstrations at 11:30am, 1:30pm and 3:30pm on Saturdays and Sundays with the Zurschmeide Family's antique 1865 Cider press. Sample the freshly pressed cider and see how it used to be produced!
Pick a pumpkin right off the vine!  5 acre play area, wagon rides through apple orchard or pumpkin patch, 2.5 acres corn maze, 80′ slide, 2800 sq ft pumpkin jumpin' pillow, pig racing and pumpkin eating inosaur. Don't forget to visit the Apple Orchard. Located at 18780 Foggy Bottom Road, Bluemont, Virginia 20135
Get more information right here 
Leesburg Animal Park Pumkin Village 

Leesburg Animal Park Pumpkin Village Fall Fest – Wagon Rides, Giant Hill Slides, Kid's Zip Line, Moon Bounces, Spider Web Crawl, Inflatable Tree House Slide, Kid's Hay Maze, Pony Rides, Kid's Pirate Ship, Play Train, Pet & Feed Live Animals, FREE Small Pumpkin from Farm Market, & FREE Apple & Fresh Cider Snack, Live Entertainment, Pedal Carts, Face Painting (12pm-3pm), Camel Rides and a Halloween Costume Contest 10/24 & 10/25.  Located at 19270 James Monroe Highway Leesburg, Virginia 20175
Get more information right here
Miller Farms Pumpkin Patch

Miller Farms Market – Come explore our 17 acres of pumpkins in search of the perfect pumpkin. Come enjoy old fashioned pumpkin picking, where all you pay for is the pumpkin.  We have different sizes of Jack O' Lanterns and many different kinds and colors of Heirloom Pumpkins. Located at 12101 Orange Plank Road, Locust Grove, Virginia 22508
Get more information right here
Celebrate Fall at Round Hill Farm
Round Hill Farm – Weekends 10 a.m. to 5 p.m.Tractor-drawn hayride to the Pumpkin Patch Pick-your-own or if you prefer, select from pre-picked pumpkins at the farms open-air market. In addition to hayride you can visit the barnyard petting-zoo with more than 30 farm animals, visit the two haybale mazes, take a pony ride on one of the farms adorable ponies. You are also welcome to enjoy the picnic area, playground, face painting and full concessions located near the farms market.  Located at 6347 Everona Road, Culpeper, Virginia 22701
Get more information right here
Sneads Farm Fall Festival 
Sneads Asparagus Farm – September 25 through November 1, 2015, Open Daily.  Working Farm with pick your own pumpkin patch.  Tons of activities for the kids.  Their website does not say much but they have rave reviews on Yelp loving the flat rate, zip lines, petting zoos, swings, worm holes and apple cider.  Located at at 18294 Tidewater Trail, Fredericksburg, Virginia 22408
Get more information right here
NIGHT MAZE at the CORN MAZE IN THE PLAINS, VA
The Corn Maze – September 26 through November 9. 5 Acre Corn Maze, Barnyard of Fun with giant slides, mini mazes, obstacle course, fidget ladders, spider web, roll tubes, hay loft, corn tires, farm animal corral, hayrides and pumpkin sling shot. Check out their website to learn more about the Nightmaze. Located at 4501 Old Tavern Road, The Plains, Virginia 20198
Get more information right here
Fall Festival at Ticonderoga Farms
Ticonderoga Farms –  Petting Farm W/ Goats, Virginia's Longest Swinging Bridge, Cow Train, Huge Jumping Pillows, Fire Pits For S'mores Roasting, Bamboo Feed For Goats, Ponds ,  Wishing Well, Chicken Feed For Winged Pets, Free Range Chickens, Hayrides, Peddle Cart Tracks (One Free W/Admission), Indian Tee Pee Village, Noah's Ark, Hay Forts, Ducks, Peacocks, Guinea, Rolling Tunnels, Teeter Tooters, Swings, Big Slides, Antique Farm Equipment, The "3" Bears, Bamboo Xylophone's, Log Cabins, Tether Ball Areas, Rubber Duckies Race, Look Out Castle, Antique Fire Trucks, Historic Ruins, Demonstration Garden & Bee Hive, Tot Land, Tire Play, Willow Maze And A Year Round Bamboo Maze. Located at 26469 Ticonderoga Road, Chantilly, Virginia 20152
Get more information right here
This comprehensive list of Pumpkin Patches,  Fall Festivals and Arts & Crafts Shows near Woodbridge VA is brought to  you by your local Woodbridge VA Realtor®, Claudia S. Nelson, with eXp Realty of Woodbridge, Virginia.
For All Your Real Estate Needs, Give Me A Call At 571-446-0002.