Outdoor Activities in Woodbridge VA
Mainly for the summer months the Dale City Water Park is always a great place for outdoor activities. Waterworks is located in Andrew Leitch Park in Dale City, VA. and boasts several slides, water obstacles, wading pools, shaded shore lounge cabana areas and a full-service snack bar.
Community Pools 
There are plenty of community pools in Woodbridge and if you live in Lake Ridge or any other community with a pool you will be able to enjoy these pools during the summer months.
There are so many parks in and around Woodbridge VA. You can go there for a walk or hike. You can also just bring your bike and go for a bike ride. These parks offer so many different things. There is something for everyone. The link provide only offers a handful of the parks there are many more. Just google Woodbridge VA parks for the closest park to your home.
If you like to play golf Woodbridge has a lot of different options. If you are just learning you can start by playing at the Lake Ridge Golf Course and from there you can graduate to the bigger golf courses in and around Woodbridge VA. There are plenty of options. Check out the link for all the golfing options in and around Woodbridge VA.
The Lake Ridge Fantasy playground makes you want to be a kid a again. Its so much fun, the kids sure enjoy it. Officially its in the Lake Ridge HOA but honestly anyone can go there.
Sports Fields 
There are lots of sports fields in Woodbridge VA. You have plenty of tennis courts, basketball fields, soccer fields, basketball courts and more. Most of these fields are accessible to the public. There are plenty of leagues to join
There are always great outdoors events at Stonebridge at Potomac Town Center. Just check the events calendar on the Stonebridge website. They have food truck festivals, concerts, movie under the stars and so much more. There is also outdoor Restaurant seating, shopping and more.
Boating

 
You can rent a peddle boat or kayak at Lake Ridge Marina. There are more options for boating. If you own a boat you can keep it at the Woodbridge Marina and take out your boat to explore the local water ways.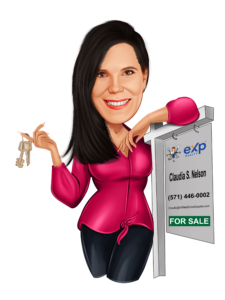 Claudia S. Nelson
eXp Realty
Call or Text 📞 (571)446-0002
Claudia's Tips for Home Sellers  👉 click here
Track your Homes Value 👉click here
Find out your homes value 👉 click here to get an instant value
Pro tips for home buyers 👉 click here to learn more
Follow me on Social Media
👉 Facebook 
👉 Instagram
👉 Linkedin
👉 YouTube 
eXp Realty  ~ Woodbridge, VA ~ 703-665-3362
Licensed Salesperson in the Commonwealth of Virginia 
Homes for Sale in Woodbridge VA