Prepare your Home for A Successful Sale 
by Claudia S. Nelson with eXp Realty

Are you thinking about selling your home in the near or distant future? You should speak with a Real Estate Agent prior to making any investments. A Real Estate Agent can always assist you in what investment will pay off in the long run and what type of improvements will help you sell your Home. Now if you are living in the home make the upgrades and improvements that make you happy, but once you get closer to considering selling keep in mind buyers might not have the same taste. Keep it neutral.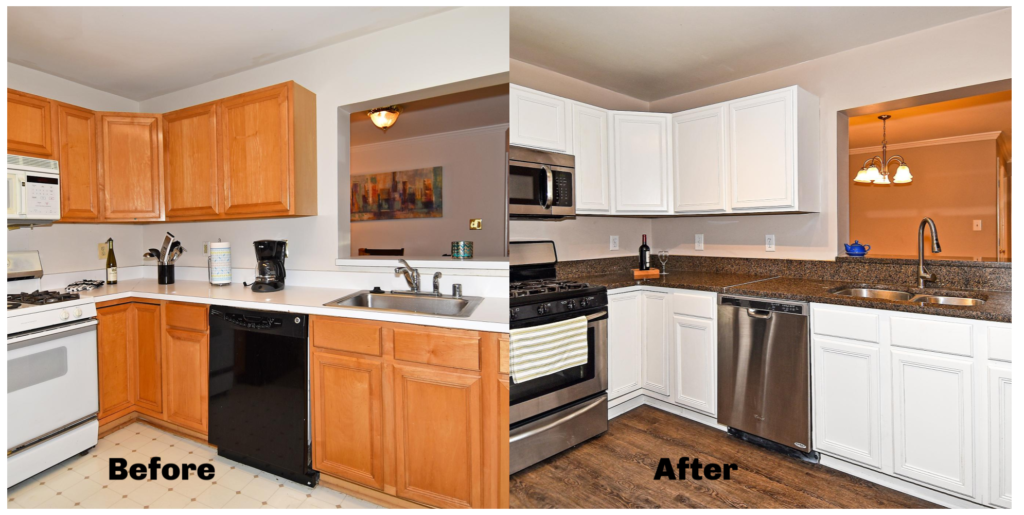 Paint will go a long way. Outdated Kitchen cabinets can be painted and it will give the entire kitchen a brand new look. Stainless Steel Appliances will give the kitchen a clean look. Replace outdated flooring with new laminate floors. Neutral paint will help buyers imagine see themselves in the home.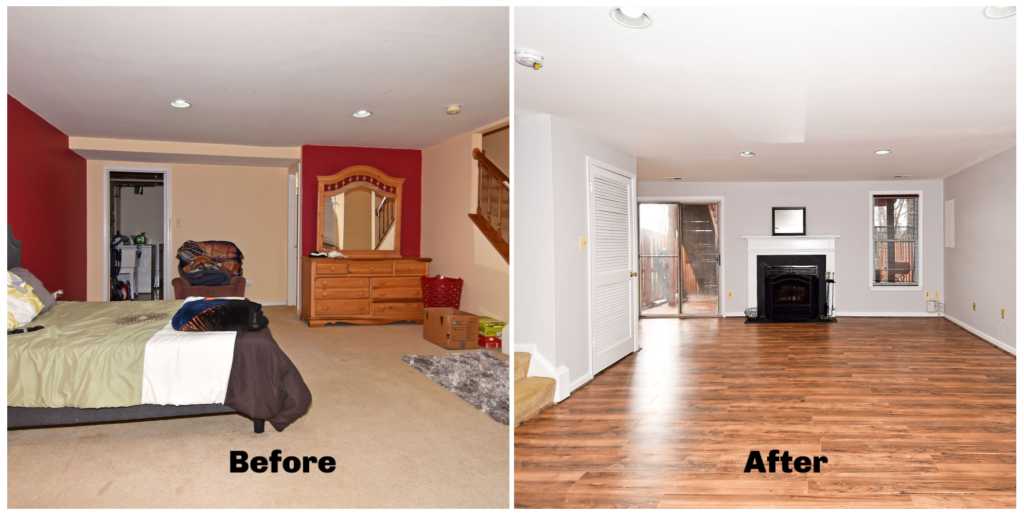 Neutral paint and new floors. Paint really will go a long way. The above picture is the same basement, with new laminate floors and neutral paint through-out in the right hand side.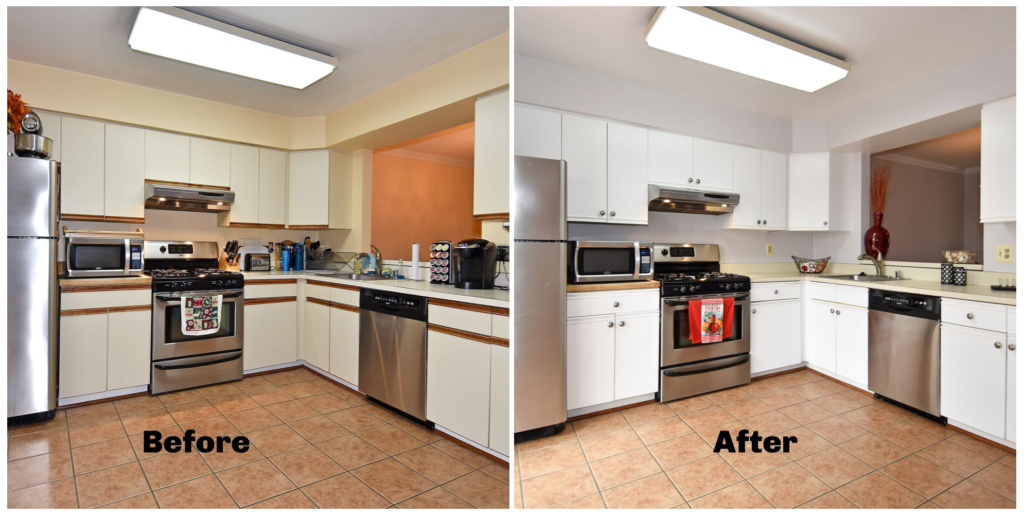 Interior
Remove excessive wall hangings, furniture, and knickknacks – Les is more
Depersonalize, remove personal pictures and other personal belongings
Clean or paint walls and ceilings
Shampoo carpets or replace carpet
Clean and organize cabinets and closets
Repair all plumbing leaks, including faucets and drain traps
Clean or replace older light fixtures
Exterior
Keep the grass freshly cut
Remove all yard clutter
Apply fresh paint to wooden fences
Paint the front door, porch, and deck
Weed and apply fresh mulch to garden beds
Clean windows inside and out and fix or replace any torn screens
Wash or paint home's exterior
Tighten and clean all door handles
Ensure gutters and downspouts are firmly attached
by Claudia S. Nelson with eXp Realty