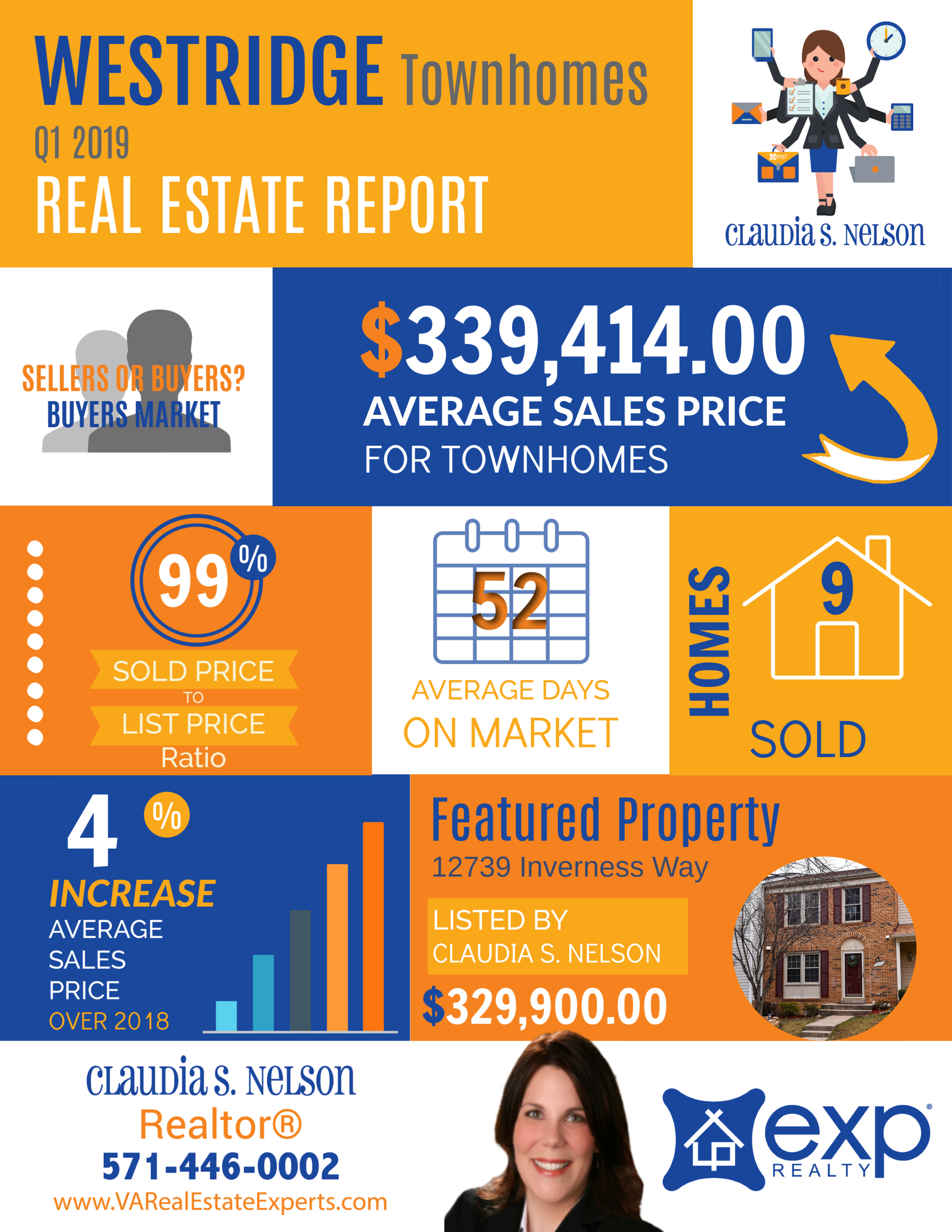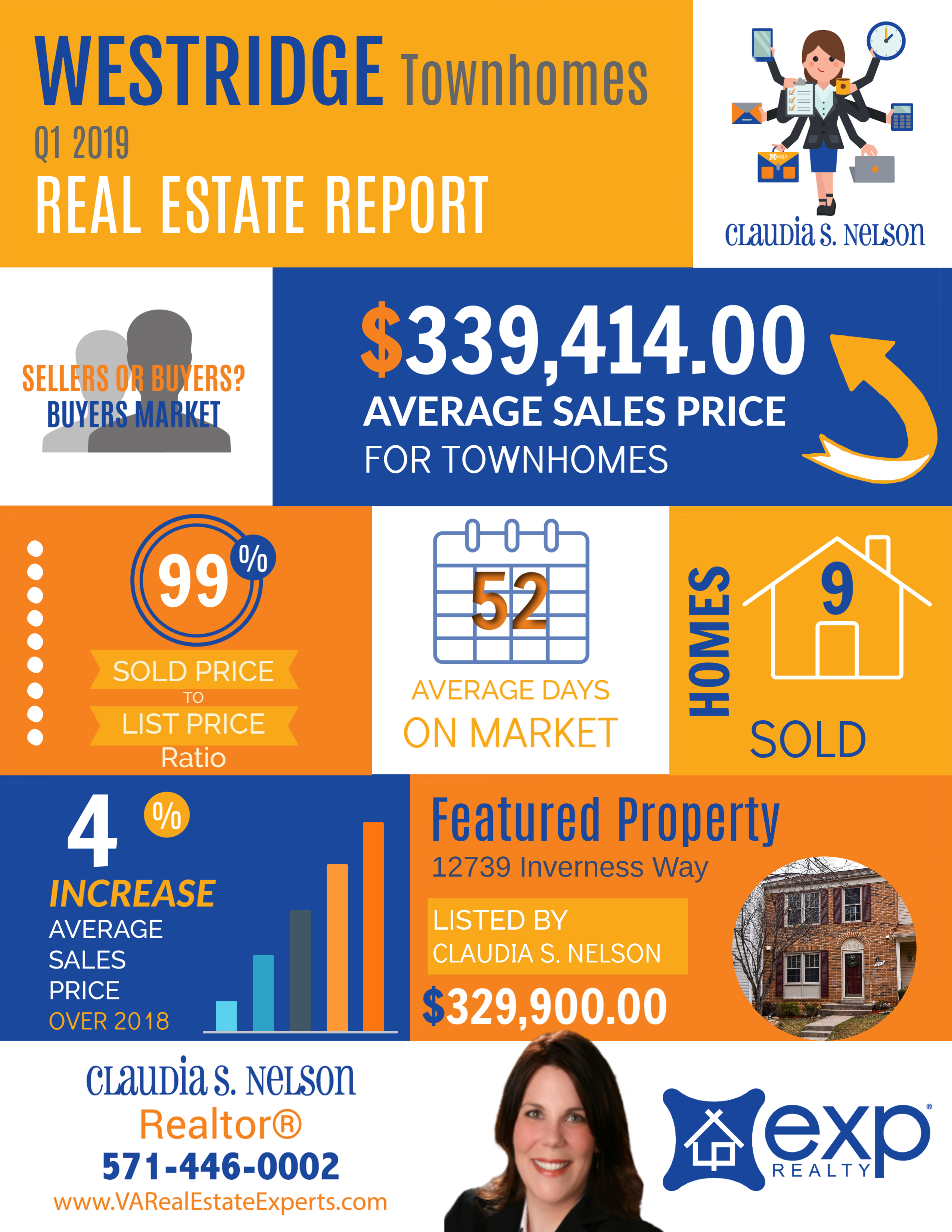 \
Westridge Real Estate Market update for 2019 Q1
Year over year Home Prices in Westridge have increased by 4 % compared with the same time-frame in 2018. The average sales price is currently $339,414 with homes staying on the market for an average of 52 days. Now that we are getting into the spring market the days on market should go down. In 2019 so far there were 9 homes sold in the Westridge community and on average sellers got 99 % of their asking price. So overall we have seen a pretty good  Westridge Real Estate market in this community.
If you are a home owner and are looking to find out what your Westridge, Woodbridge VA home is worth in today's Real Estate Market you can find out right here:

The spring market has started early this year, like it has in the past few years. If you are thinking about selling your Home you should consult with a Real Estate market now and take advantage of these great conditions. There are serious buyers out there that need to purchase their first home or are moving to this are and are looking for housing.
Westridge with all its amenities and its convenient location have always been in high demand with home buyers. Here is a link with Homes for sale:
Woodbridge, Virginia
Westridge Community in Woodbridge Virginia offers the tranquility and landscaping of being on a lake resort.  Can you imagine coming home to a scenery like this?  Are you looking for a Woodbridge Community that offers walking, running trails or neighborhood where you can walk your dog off the streets?  This Woodbridge, Virginia, Community offers all of this in a natural beauty setting enhanced by their uncompromising standards.  We would love to show you hundreds of pictures of this gorgeous community, but Westridge is more than just a pretty backdrop, Westridge is an amenity filled community with the Swim & Racquet Club, beautiful walking trails around the 5-Acre Lake, Clubhouse, Playgrounds and so much more.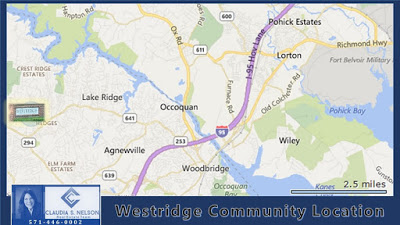 The Community is located in Woodbridge, Virginia off Old Bridge Road conveniently centered near I-95, Route 123 and Prince William Parkway.  This beautifully landscaped Woodbridge community is between popular shopping centers Dilingham Square and The Glen.