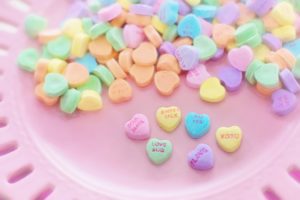 Struggling to come up with plans this Valentine's Day in Woodbridge, VA?
Most people's Valentine's Day in Woodbridge, VA will look much different than in previous years. Surely with time, we can all get adjusted. Thus, with the help of my list of socially distant activities in Woodbridge, VA, you can definitely have a fun and safe Valentine's day!
Keep reading to see what you can be doing for Valentine's day in Woodbridge, VA.
 1. Go to a socially distanced indoor & outdoor seating Restaurant in Woodbridge, VA. Or get delivery.

The restaurants listed provide indoor, outdoor, takeout, and delivery options. All the restaurants listed are following physical distancing guidelines as well as enhanced cleaning and disinfecting practices. Be sure to make reservations due to limited seating.
Bistro L'Hermitage – http://m.bistrolhermitage.com/
All American Steakhouse– https://theallamericansteakhouse.com/
Bahama Breeze Island Grille– https://www.bahamabreeze.com/home
Brew Republic Bierwerks – https://brewrepublic.beer/
The Bungalow AleHouse– https://www.bungalow4u.com/
The Harbour Grille– https://theharbourgrille.com/
Not your Average Joe's– https://www.notyouraveragejoes.com/locations/virginia/woodbridge/
2.  Take a trip to the Occoquan Bay National Wildlife Refuge

Located at 14050 Dawson Beach Rd, Woodbridge, VA 22191. Occoquan Bay is The perfect park to visit and still stay socially distanced. The main attraction is their nature drive which also has a walking trail if you prefer. There are various trails with lovely scenery which is very romantic for Valentine's Day. In addition, the refuge has a mix of wetlands, forests, native grasslands, and a diverse range of habitats. Also, they have lovely streams, open freshwater marsh, and wet meadows. The perfect location for Valentine's Day picnic!
3. Visit Neabsco Creek Boardwalk

Located at 15125 Blackburn Road, Woodbridge, VA 22191. This boardwalk allows you to access the wetlands and great habitats for animals, like the great blue herons and much more. This is a perfect romantic trail through the natures in Woodbridge, VA. In addition to this, you can even bring your dog! (As long as they're on a leash)
4. Visit Brew Republic Bierwerks



Located in Stonebridge at Potomac Town Center at 15201 Potomac Town Pl, Woodbridge, VA 22191. This brewery in Woodbridge, VA offers indoor/outdoor seating, curbside pickup, and contactless payment. The Brewery is in full compliance with Virginia's phasing guidelines. All their tables/ furniture properly spaced to maintain social distancing. Also, mandatory masks in customer areas. This is a perfect place for your Valentine's Date where they serve outstanding beer and food that you can enjoy on their patio. In addition, they are a dog-friendly restaurant!
5. Visit Soul Cakes by Tanya, LLC for a Valentine's Day Dessert



Located at 14418 Jefferson Davis Hwy, Woodbridge, VA 22191. Soul Cakes have one of the best desserts in town, which are perfect to pick up for Valentine's Day. In addition to 4.5 stars on google, Soul Cakes have a wide variety of homemade options and even Valentine's Day desserts!
6. Go on a bike ride

Take a nice mini-adventure with your significant other and explore hidden gems this Valentine's Day in Woodbridge, VA.
7. Stream a Virtual Concert

Artist Josh Groban is having a virtual Valentine's Day concert on February 14th at 4 pm to celebrate his new album Harmony. Also, some other artists might follow suit with their own Valentine's day concerts. It's the perfect Valentine's date from your home in Woodbridge, VA.
8. Go camping in your backyard

Dress in warm, cozy clothes and head out to the back yard with a bottle of wine. Importantly, build a fire for some nice s'mores! In addition, you can even put a tent out there and spend a romantic Valentine's night under the stars from your home in Woodbridge, VA.