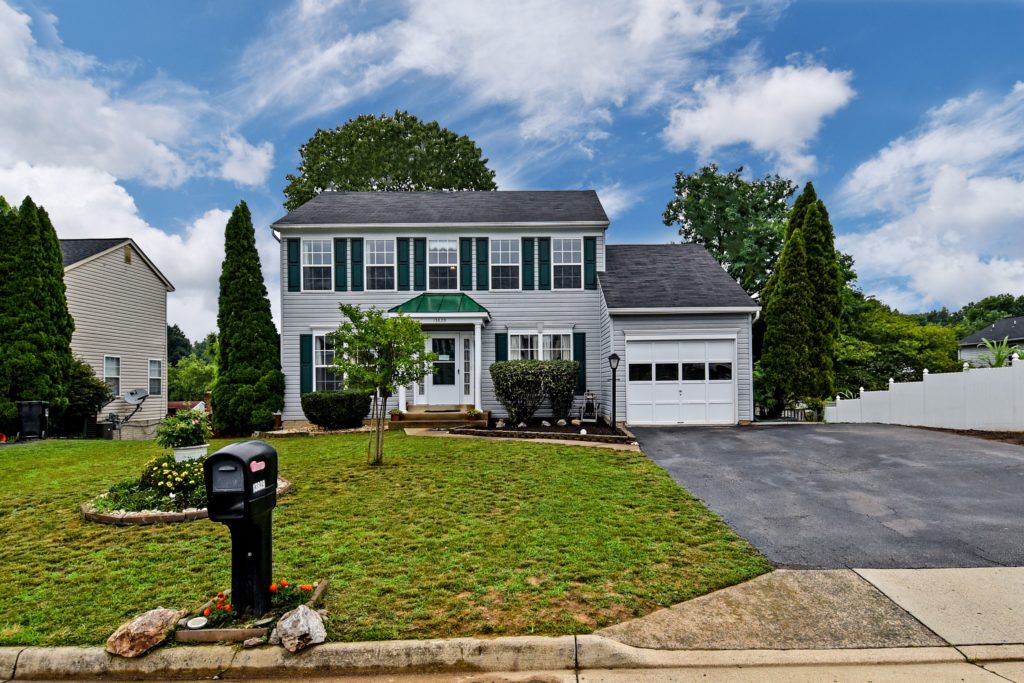 13829 Riviera Ct, Woodbridge, VA 22193
Sold Price: $ 520,000.-
Closing Cost assistance: Zero
No Home Inspection Contingency
Financing Contingency
Click here to see all details
Beautiful, upgraded 3 level home conveniently located close to shopping, dining and major commuter options. The home offers a basement which can be used for multi-generational living. It offers its own laundry room, kitchen, bedroom and large open rec-room with an additional bonus room or den. The man level features hardwood floors, gas fireplace an upgraded kitchen and large deck off kitchen. The upper level offers 3 bedrooms and 2 full bathrooms. The large backyard is fully fenced and offers a storage shed and patio.
Features:
3 Level Single Family Home
5 Bedrooms
3.5 Bathrooms
Large Fenced Backyard
1 Car Garage
Upgraded Kitchen
Upgraded Bathrooms
Hardwood Floors
Fully finished basement with in-law suite
Wide Driveway
Quite Cul-de-sac living
and much more
Dale City Woodbridge VA
Dale City is one of the largest subdivisions in Woodbridge VA. Most of the 22193 Zip code is Dale City, easy to find along Dale Blvd. Dale City was build in an alphabetical manner. Once you get off I95 you will see streets from the beginning of the alphabet and the higher up you get the street names will start with letters from the end of the alphabet. Very easy, but it can also get confusing.
Dale City has a mix of single-family homes and townhomes, newer and older homes. The closer you get to Hoadly Road the newer and bigger the homes get. If you are looking for one level living, Dale City offers some very nice Ramblers that will provide you with one level living. Some other style homes popular in Dale City are the Split Level Homes. Most, if not all homes in Dale City were built by The Hylton Group.I currently live and work in Dale City Woodbridge VA and I am very familiar with the Dale City Real Estate Market, Dale City Home Prices, and Dale City Homes for Sale. If you are looking to buy or sell a home in Dale City I can assist you as your Dale City Home Specialist. Call me today at 571-446-0002.
Why Dale City Woodbridge, VA?
Dale City is a unique community offering numerous subdivisions with mostly, single family homes ranging from older to brand new. One things homebuyers find interesting about Dale City is that every street name in the community ends in "dale" and is generally organized in alphabetical order! Dale city continues its fun family character with its many conveniently located shopping centers, commuter options, Andrew Leitch Park, and Waterworks Water Park. There are also plans for exciting future renovations of a few shopping centers, parking lots, and possibly the community library.
Dale City Waterpark offers something for everyone. Check out some more information about the Dale City Waterpark.
Shopping & Dining in Dale City
Mapledale Plaza
Giant Food Store
L&B Pizzeria
Nova Tropicals
Mapleshade Animal Hospital
Grill Kabob
Mapledale Dentistry
Dominos Pizza
Sheetz
Center Plaza
Giant
Party City
Little Ceasar
Dairy Queen
CVS
ACE Hardware
AMF Bowling
Pizza Hut
Tacco Bell
Cheshire Station
Safeway
ABC Liquor Store
Starbucks
Petco
Wendy's
Sherwin Williams