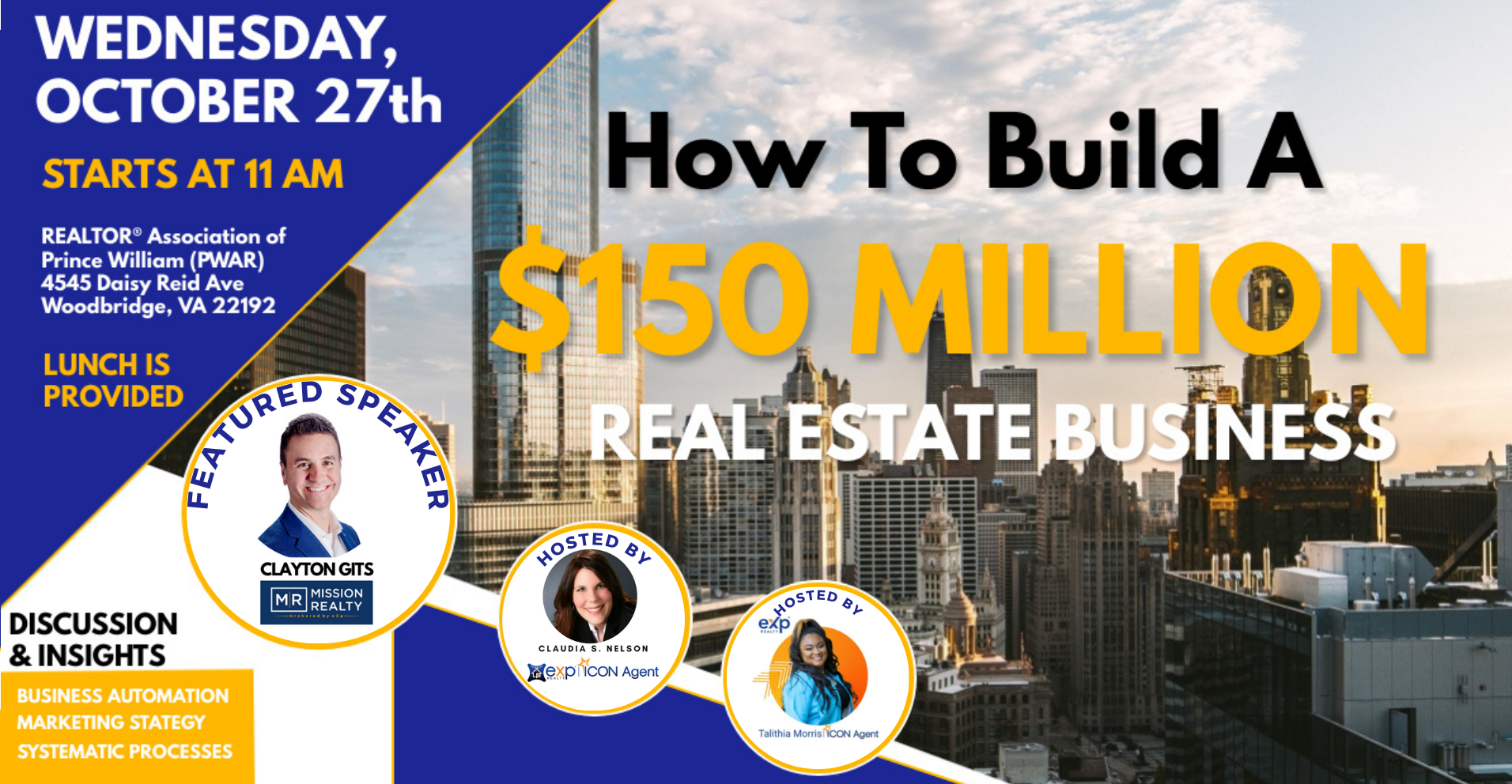 How to Build a $150 Million Real Estate Business
Event in Woodbridge
Click here to register for the event
About this event
Date and time
Wed, October 27, 2021
11:00 AM – 3:00 PM EDT
Location
PWAR Realtor Association
4545 Daisy Reid Avenue
Woodbridge, VA 22192
Click here to register for the event
About this event
Back by request!! Join us for lunch at the Prince William Real Estate Association. Check out the video highlights from the last event!
You do NOT want to miss this event! Learn not only how to build a $150MM real estate BUSINESS but also how Clayton and Mission Realty doubled production in just 12 months!
It's time to LEVEL UP!
Learn the exact "operating system" that Clayton and John used to grow Mission Realty by almost 50% in 1 year.
The exact processes, tools, technology that they use to run the company
How to successfully exit production (if you want to) so that you own a business instead of the business owning you.
Learn how to discover the purpose of your company and define its core values that are critical to attracting and keeping talent.
Click here to register to learn how to build a $150 Million Real Estate Business