Covid19 is still impacting our daily lives and although 2021 has been a bit better compared to 2020 we are still living in crazy times. I wanted to do a quick review of my (our) year and tell you what we have been up to in 2021. I am writing this mid December so lets get started with how 2021 began: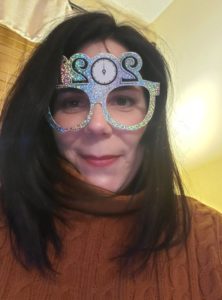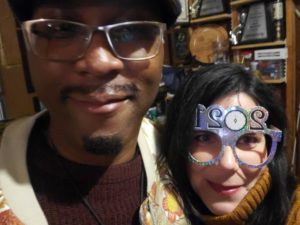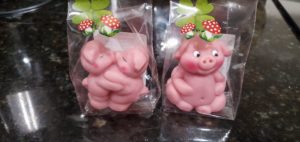 We celebrated New Years Eve with Friends in Maryland and had a great time and started 2021 meeting with a great group of friends that we haven't seen in a bit due to Covid19 and all the craziness. Starting out the year on the ride side and a little Swiss good luck charm, if you need a good luck charm for 2022 check out one of my favorite bakery, The Swiss Bakery .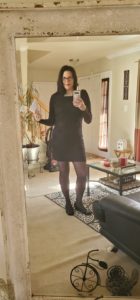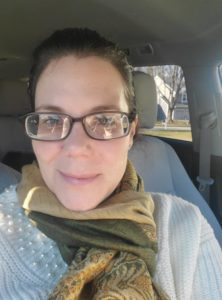 In the first pictures I was getting ready for an open house and in the second pictures I was heading to show properties and felt cute.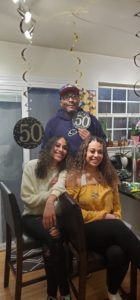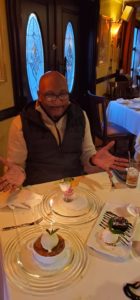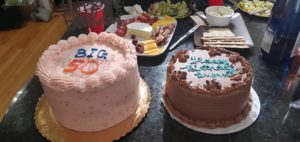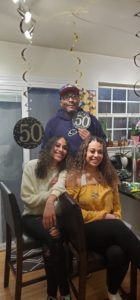 In February we celebrated Bryant's birthday. On his actual birthday we went to Bistro L'Hermitage in Occoquan and enjoyed a very nice dinner, like always. We got there early and the restaurant wasn't that busy but filled up by the time we left. On the weekend we celebrated with friends and Bryant hated all the attention especially the decoration and the Happy Birthday Banner outside.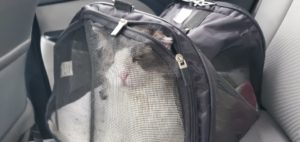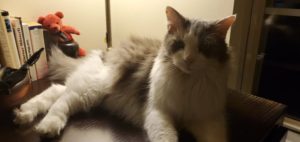 Baby Oskar had to have radiation treatment and the first available appointment was in Richmond. He hated the drive up to the Veterinarian Hospital and he hated to stay there but more then anything he hated being in isolation once he got back. Thankfully the radiation treatment was a success and he is feeling much better and is okay.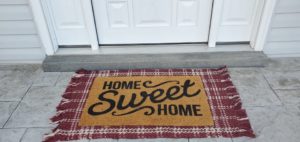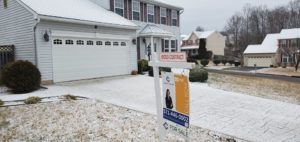 Listed a house up the street from us. Its always great to assisting my clients but when they are neighbors its even more special.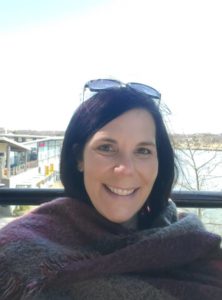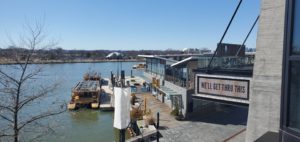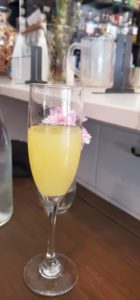 First time in a long time we went out of course socially distanced, but it was nice going to DC Wharf, a new restaurant in Stonebridge at Potomac Town Center and Bar in Occoquan. It was great being out again after such a long time isolating and not going out.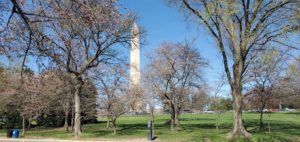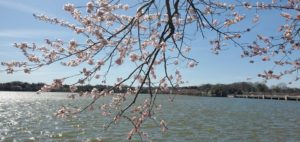 Walking through DC before Bryant had to go back to work again. Cherry Blossoms are always beautiful and this was the very start of it, but still beautiful and good time.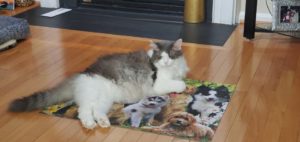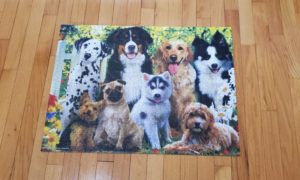 Still not back to normal life so I started doing a puzzle which I quite enjoyed and Oskar is posing proudly on it too.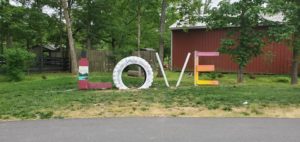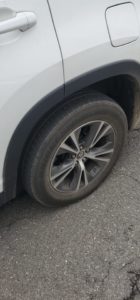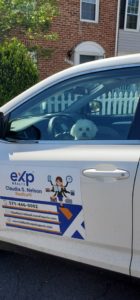 Showing properties and one of may flat tires. When you are are Real Estate Agent and drive a lot especially to new construction this is unfortunately something that happens and it happens to me for some reason all the time. I just picked up my car from service and they had to pull another nail and patch tire. Oh well.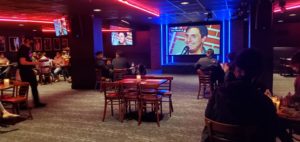 We are now fully vaccinated and to celebrate I got us tickets to DC Improve. I always wanted to go there and after such a long time of no concerts or movies this was a great change up. The comedians were super funny and we had a great time with the Club being socially distance and lots of space for everyone.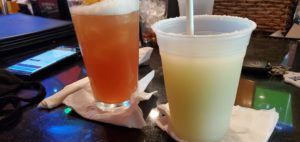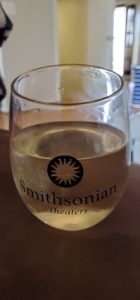 Finally able to going back out for a drink. We checked out the new Food Hall in Woodbridge EpiQ Food Hall. Way better then having happy hour or drinks at home.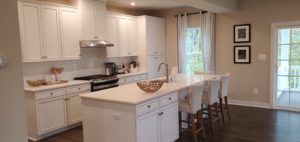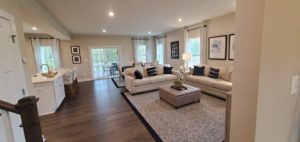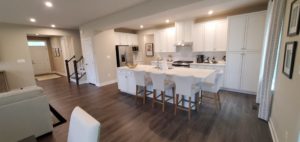 Touring new construction is always great. Love checking out the new trends in building and design. My job is never boring and when you love what you do you never really work a day in your life.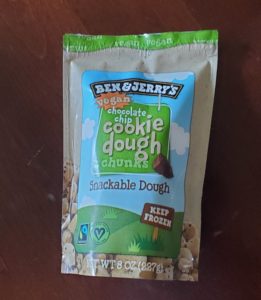 Unfortunately for me I discovered Ben & Jerrys now offers Cookie Dough Chunks. One of the best things ever. The only reason I liked the Cookie dough ice cream was for the actual cookie dough, so good.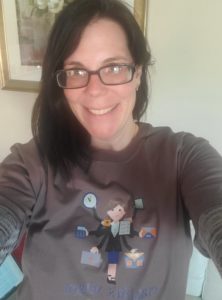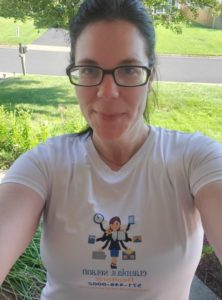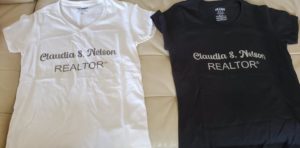 I started walking in the neighborhood and ordered these great shirts from my friend at Simply Ella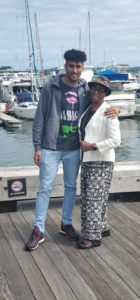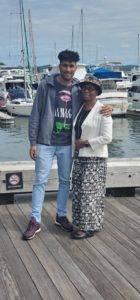 Matthew, Bryant's son came to visit us and we took grandma, Bryant's mother to lunch. She was happy to catching up with her grandson.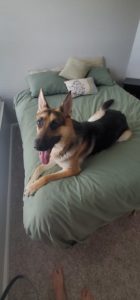 Love listing homes with pets. This one is Zeus. He is so cute and a little devil.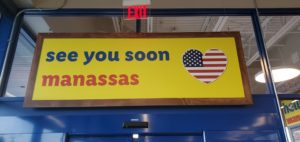 Discovered the new Lidl in Manassas. I have been to the Lidl in Woodbridge and Dumfries but the one off Liberya Rd is absolutely the best and is my new favorite.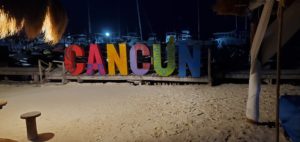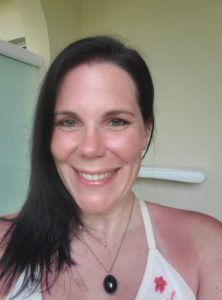 First time traveling in a long time and it was great getting out of the country and heading down to Cancun MX with friends. Well you can tell I don't do too well with sun as I always look like a red lobster.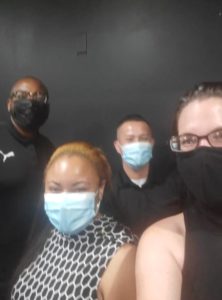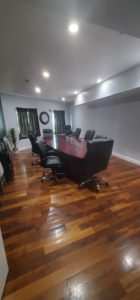 New office space in Woodbridge. We are having Real Estate Classes there and holding monthly mastermind meetings. Its great to collaborate with others again in person. Zoom is great but sometimes meeting in person is better.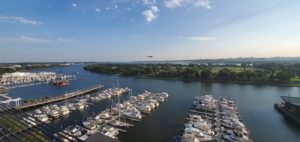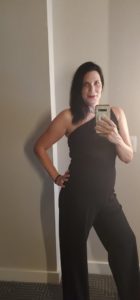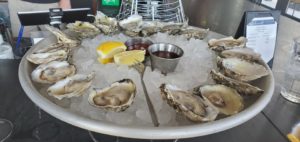 We got tickets for Dave Chappelle at the Anthem in DC. First concert after Covid19 and Dave Chappelle made a last minute stop. We were fortunate enough to get tickets and stayed the night at the Wharf in DC. Great food and great company.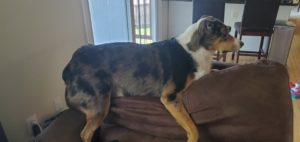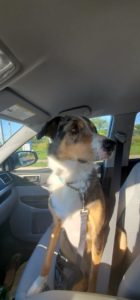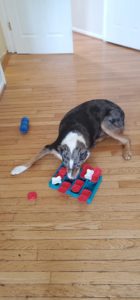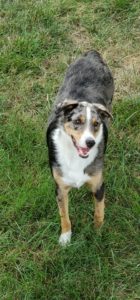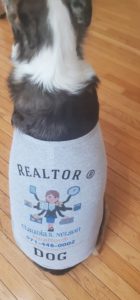 Matthew Bryant's son came to live with us and brought his dog Drizzy. He is so cute and so very spoiled. He comes on appointments with me and lots of walks oh and he made the official company mascot.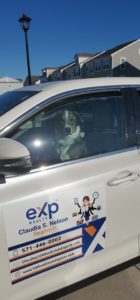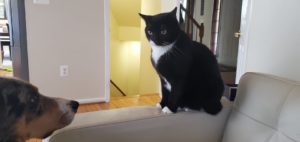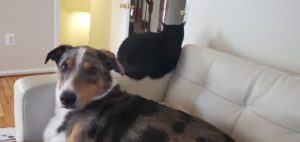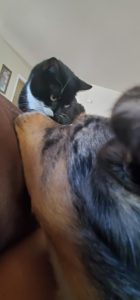 The cats aren't as impressed with the dog and of course they still run the show.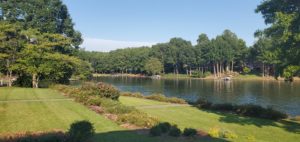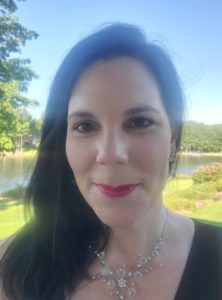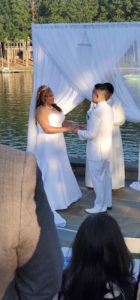 My friend Talitha Morris's wedding. Beautiful setting and beautiful couple. Attended my first in person wedding since Covid19 started.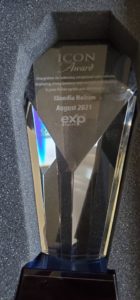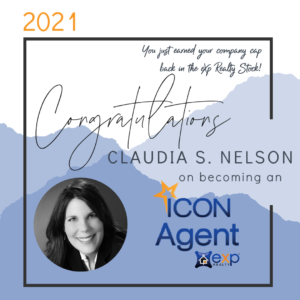 Made ICON Agent for the 4th time since joining eXp Realty. Love the company I work for.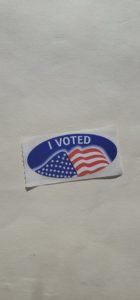 Voted early in Virginia. Yeah, since I am now a Citizen I can finally vote.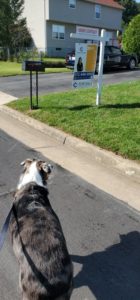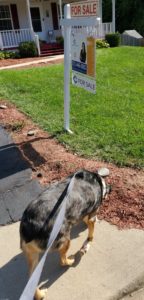 Taking Drizzy on a walk in the neighborhood and checking on listings. Love helping my neighbors.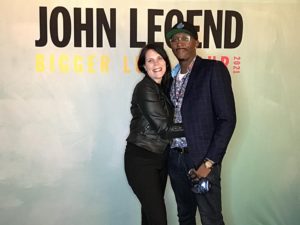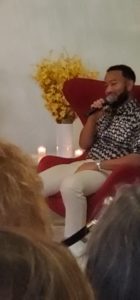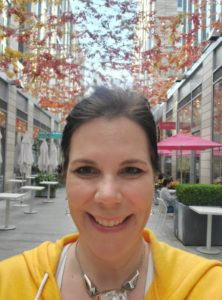 John Legend concert at the MGN in National Harbor. It was great finally being back at a concert as we missed so many good shows in 2020 due to Covid19 cancelations. Great to being able to live life again at least a little bit. The following week we went to see Trevor Noha in DC. Bryant was extra generous as it was my birthday presents going out and enjoying music and comedy.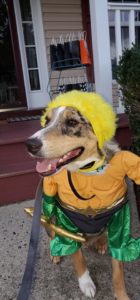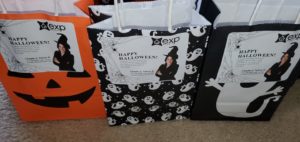 Halloween, Drizzy wasn't a big fan of getting dressed up but the bags were a big hit in the neighborhood.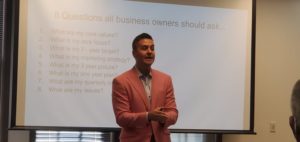 Training Class with Level Up expert Clayton Gits with Mission Realty eXp Realty. Always great having him come to the area and do presentations. This one was how to build a $150 Million Real Estate Business.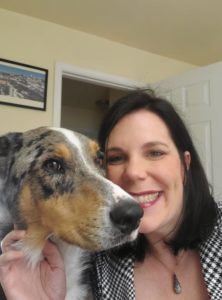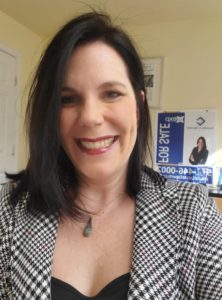 New Haircut and the dog wanted to be in the picture too.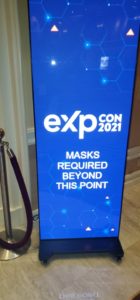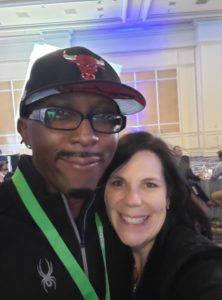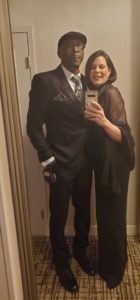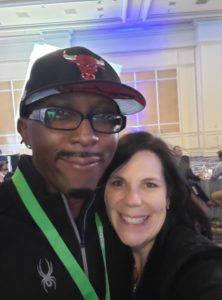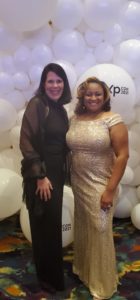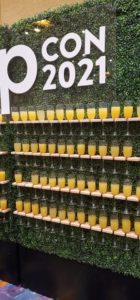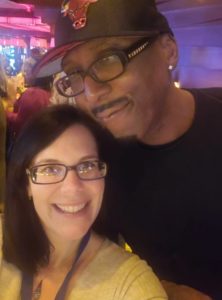 expCON2021. We learned a lot and had a great time in Las Vegas. We also met up with Bryant's brother and fiancée Simone. It was great seeing them again and enjoying Las Vegas.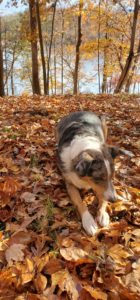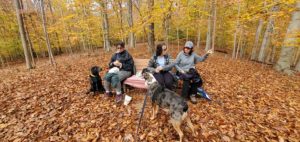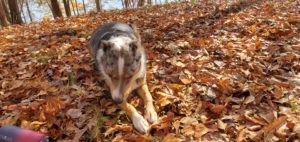 Long hike with my friends and the dogs. Everyone had a great time and the dogs played with each other nicely. Beautiful and scenic walk.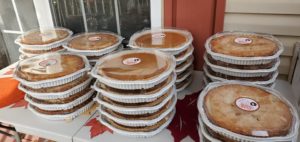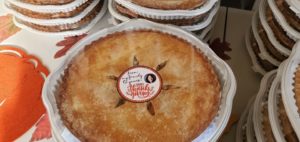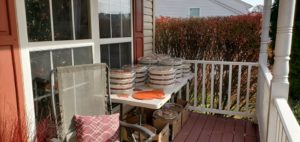 Thanksgiving pie giveaway at our house. It was so great seeing so many clients and friends come by and spend time with us.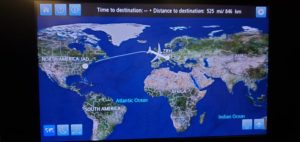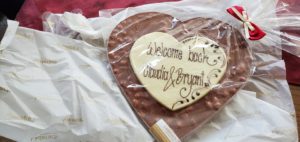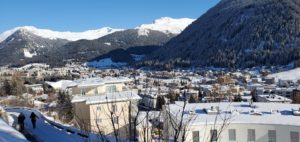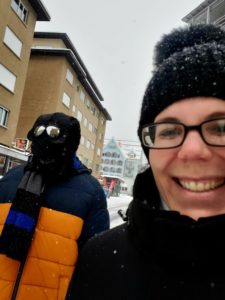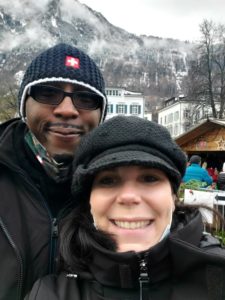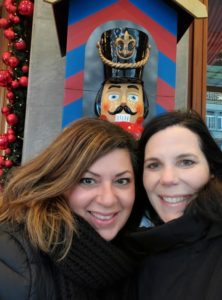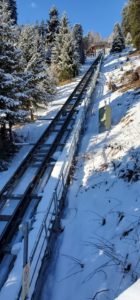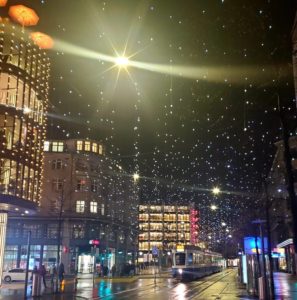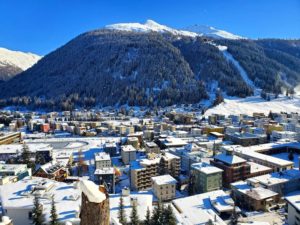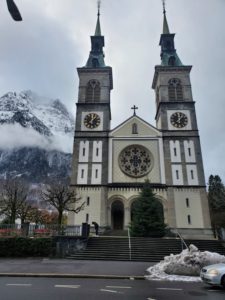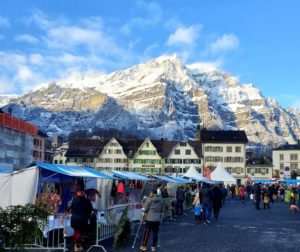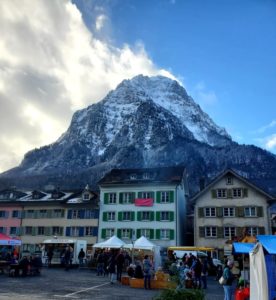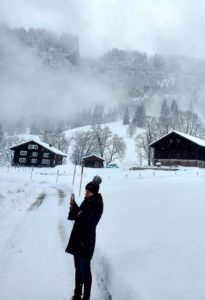 Finally able to go back home to see my family. It was a great time seeing my parents, sisters well at least one of them, the other was traveling herself. It was great being back during Holiday time as its always a special time, but it was a little too cold for Bryant, although I didn't think it was that cold, especially with Gluehwein (Hot wine).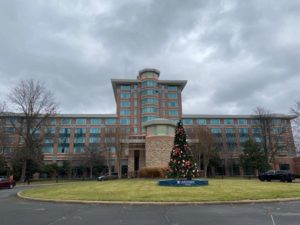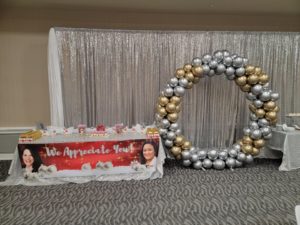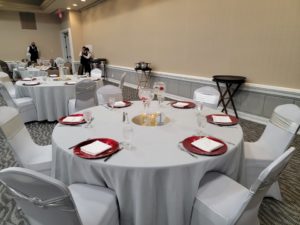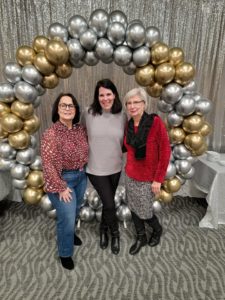 Great client appreciation event at Lansdown in Leesburg. We had a great time and it all looked beautiful and the food was great. Thank you to all my clients and friend. Thank you for always thinking about me when it comes to your Real Estate needs. I will always be here to assist.