Woodbridge Holiday Lights 
Neabsco Creek Boardwalk – Holiday Walk of Lights
This is a brand new Holiday event in Woodbridge Virginia. I went there on Thursday during the day and on Friday at night. It is a great Holiday Light display. I always enjoy going to Neabsco Creek Boardwalk and when we went there on Friday evening it was such a great event and it reminded me so much of back home in Switzerland. Not because it was on the colder side but because the lights and the music just kind of felt like Christkindle Market, the only thing missing was the Guehwein and all the other things.
The Holiday Walk of Lights at Neabsco Creek Boardwalk will run through the end of December every weekend. Friday to Sunday from 5:30 pm to 9:00 pm.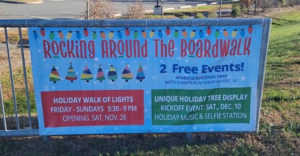 Rocking around the Boardwalk 
Besides the Holiday Walk of Lights there is also the
Unique Holiday Tree Display
The Kickoff Event will be Saturday December 10
From the PWC Website:
Times
10:30 am – 12 noon
12:30 – 2pm
2:30 – 4pm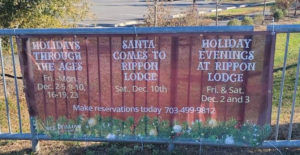 There are more events
Holidays through the Ages
Santa comes to Rippon Lodge
Holiday Evenings at Rippon Lodge  
All these events sound great.
Bonus Tip for Woodbridge Holiday Lights:
Here is what we did when we went to check out the Holiday Walk of Lights at the Boardwalk.
First we drove by the beautiful Holiday decoration on 14905 Cardinal Dr, Woodbridge to see this large animated light show.
From there we went to see the Holiday Walk of Lights at the Boardwalk. Parking a bit of a challenge, as the parking lot at Rippon Park is small, but there is a steady flow of cars coming in and out, so it was okay for us.
After we saw the lights we went to Stonebridge at Potomac Town Center for dinner. You can also go there to ice skate, but we just walked around at Stonebridge and took selfies in-front of the Christmas Tree and then had a very nice dinner. There are so many options at Stonebridge. Regardless of what restaurant you choose there is something for everyone. And during the Holiday Season everything at Stonebridge is wonderfully decorated.
After we left Stonebridge at Potomac Town Center we drove by 12635 Harbor Dr, Woodbridge to see their Woodbridge Holiday Lights.
If you would like to plan a large route you should check Holly's Tacky Christmas Lights List. She keeps it updated and there is also a route planner. Just click here to get to her website.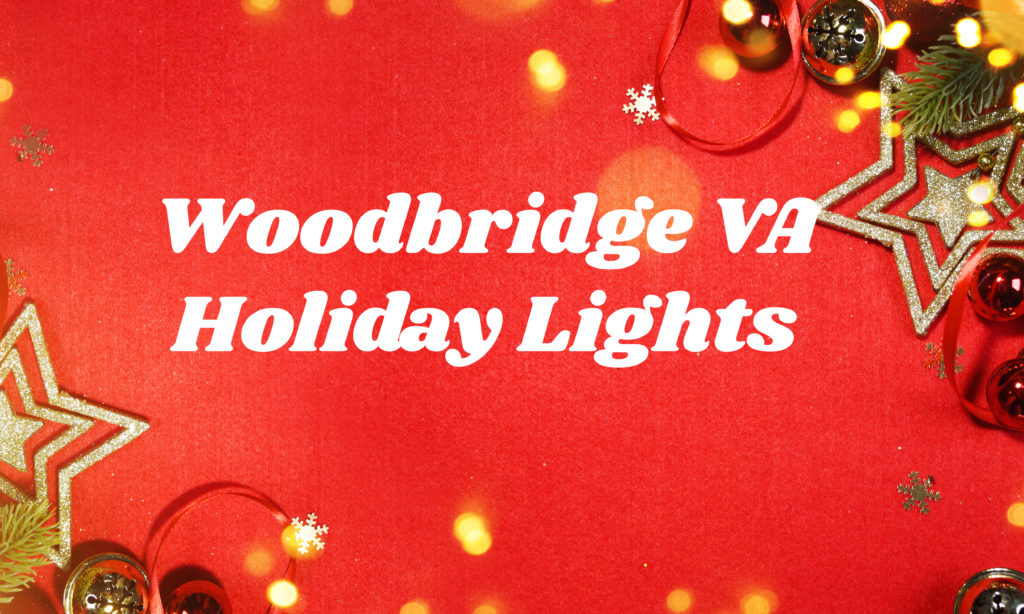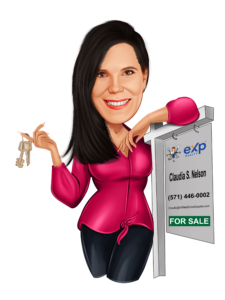 Claudia S. Nelson
eXp Realty
Call or Text 📞 (571)446-0002
Claudia's Tips for Home Sellers  👉 click here
Track your Homes Value 👉 click here 
Find out your homes value 👉 click here to get an instant value
Pro tips for home buyers 👉 click here to learn more
Follow me on Social Media
👉 Facebook 
👉 Instagram
👉 Linkedin
👉 YouTube
👉 TikTok</stro