12262 Dapple Gray Ct, Woodbridge, VA 22192
Lake Ridge Townhouse 
Fully upgraded 3 level townhouse in sought after Lake Ridge Community. The home offers 3 bedrooms, 2.5 Bathrooms with a large eat in kitchen, spacious family room with fireplace, deck off family room. New Flooring throughout. The upstairs offers 3 bedrooms with a large master bedroom and attached upgraded bathroom, the basement features a large rec-room with walk out to the fenced backyard and patio, a full bathroom, and large storage area and laundry room. The home offers two assigned parking spots and more street parking is available.
Special Features
3 Level Townhouse

3 Bedrooms

2.5 Bathrooms

Fully Upgraded Kitchen

Cabinets 2023

Granite Counter Tops 2023

Stainless Steel Appliances

Gas Range (2023)

Dishwasher (2023)

Refrigerator (2020)

Upgraded Bathrooms (2021)

New Flooring

LVP main Level (2023)

Carpet Basement & Upper Level (2023)

Hardwood Floors on Stairs

Large Laundry Room

Washer & Dryer 2021

Woodburning Fireplace

Deck & Patio

Fenced in Backyard

New Light Fixtures (2023 & 2021)

New Copper Pipes throughout

Newer Windows

Newer HVAC & Furnace 2017

New Hot Water-Heather (2021)

Newer Sidings (2016)

Newer Gutter (2016)
Lake Ridge Community
Neighborhood in Woodbridge VA
Lake Ridge in Woodbridge VA is an amenity filled community conveniently located close to Quantico and Fort Belvoir. The community offers something for everyone. Lake Ridge offers single family homes, townhouses, condominiums and apartment buildings. According to Wikipedia Lake Ridge was started in the late 1960.
The Lake Ridge Parks and Recreation HOA was officially formed in 1972, the community grew quickly and offers over 70 plus subdivisions, single family homes, townhouses, 9 condominium complexes. When I first moved to Woodbridge Virginia I lived in Lake Ridge and Lake Ridge will always have a special place in my heart as it is a great place to live. Now a days a lot of my clients love Lake Ridge for all it has to offer when it comes to its amenities. Lets chat about all the amenities:
Lake Ridge Amenities
Lake Ridge offers 5 community pools for Members to enjoy as well as a Spray N' Play splash pad for young residents under 46 inches in height. Each year, pools open the Saturday of Memorial Day weekend in May and close the day after Labor Day in September. Check out the Lake Ridge HOA website for hours and addresses for all the Pools. There are swim lessons offered a the pool for a very reasonable fee, water aerobics other fun activities. The pool can also be rented.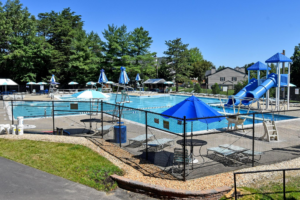 Lake Ridge offers 2 community centers that can be rented by Lake Ridge residents. Tall Oaks and Canterbury Woods are the two community centers both offer space for around 75 people. Check the community website for details on the two community centers and the rental fees. Weekend dates normally book up quickly.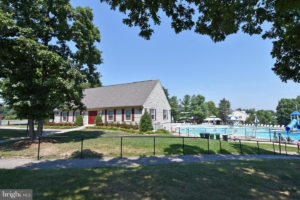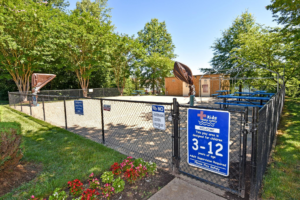 Throughout the Lake Ridge Virginia community there are several sports courts: 
3 Tennis Court Locations

Pickleball Courts, the 3 Tennis courts also offer pickleball linings 

1 Volleyball Court

12 Basketball Courts

Hoose Run Boat Ramp. Lake Ridge Association offers an exclusive boat ramp leading to the Occoquan Reservoir for Members to enjoy. It is located at the end of Forest Hill Road.
Here is what the Lake Ridge HOA website states: Lake Ridge Association is a kid-friendly community. Many residents move to the area for the quality schools and programs. With 19 playgrounds, there is plenty of space for kids to play and socialize. One of my favorite playgrounds is in Lake Ridge, Yes I know I am a big kid, the Lake Ridge Fantasy Playground, a wooden castle-like structure overflowing with imaginative potential. Additionally there are a set of long swings, a tire swing, multiple slides, a rock climbing wall, tic-tac-toe board, sandbox and much more. The other 18 tot lots are spread around the community and you can find them all on the HOA website. 
There are two fitness Stations throughout the Lake Ridge Community. This is how the association describes their newest attraction: Enjoy the great outdoors all while breaking a sweat! New to the community are 2 fitness stations with multiple pieces of stationary workout equipment to strengthen those different muscle groups. Take advantage of a free outdoor gym to kick start a healthy lifestyle!
Fields include a baseball diamond and soccer field. The fields can be rented but are also enjoyed by local Youth Leagues. 
Trail Segments:
– Springwoods Drive to Lake Ridge Park
– Lake Ridge Park to Hedges Run Drive
– Hedges Run Drive to Mohican Road
– Mohican Road to Cotton Mill Road
– Cotton Mill Road to Woodfern Drive
– Woodfern Drive to Captains Court
– Captains Court to Town of Occoquan
There are two little free library stations through out the Lake Ridge community. The first one is close to the HOA office 
Dog Park
My dog isn't a big fan of dog parks but loves going there to sniff around.
Lake Ridge Marina and Golf is a great place to come for a walk and just enjoy nature. The Marina at Lake Ridge Park is open April to October and offers bait, concessions and boat rentals. 
Located off Minnieville Road in Lake Ridge, the long awaited Harbor Drive Wellness Park is the first dedicated wellness park in the county's Occoquan District and provides residents with universal fitness equipment accessible to people of all ages and physical abilities. Situated on 2.5 beautiful acres, the Harbor Drive Wellness Park includes the county's first fully-accessible playground, meadows, a pollinator garden and a looped walking trail. The park, converted from an underutilized community parking lot, is connected to Kaiser Permanente's new medical campus off Caton Hill Road via a 1.4 multi-use pedestrian trail.
The Chinn Park offers an Aquatic & Fitness Center as well as a library. 
Chinn Aquatics & Fitness Center
One of my all time favorite Fitness Centers in the Woodbridge VA area. The only thing I don't like about it, are their hours, otherwise its perfect. The Chinn Aquatica & Fitness center offers so much:

Group Fitness Classes, Outdoor Fitness & Yoga




From Spinning to TRX, Zumba and more, there are endless options to choose from

Swimming




Open/Lap Swim & Leisure Pool

Heated Spa

Sauna




Dry Saunas

Kiddie Tyme




Children can romp and play in the gymnasium with fun toys and gym equipment

Weight Room

Cardio Area

Racquet Ball Courts

Basketball Court at Chinn
Open Basketball, Free play and pick-up games
Splash n Play
Aquatics play time for parents and children 5 & under. 
The Chinn Library is part of the Prince William County Library System and is a great place to pick up a book or audio book to reado or to listen to, Check out the library website for all its details. 
Lake Ridge Virginia on a map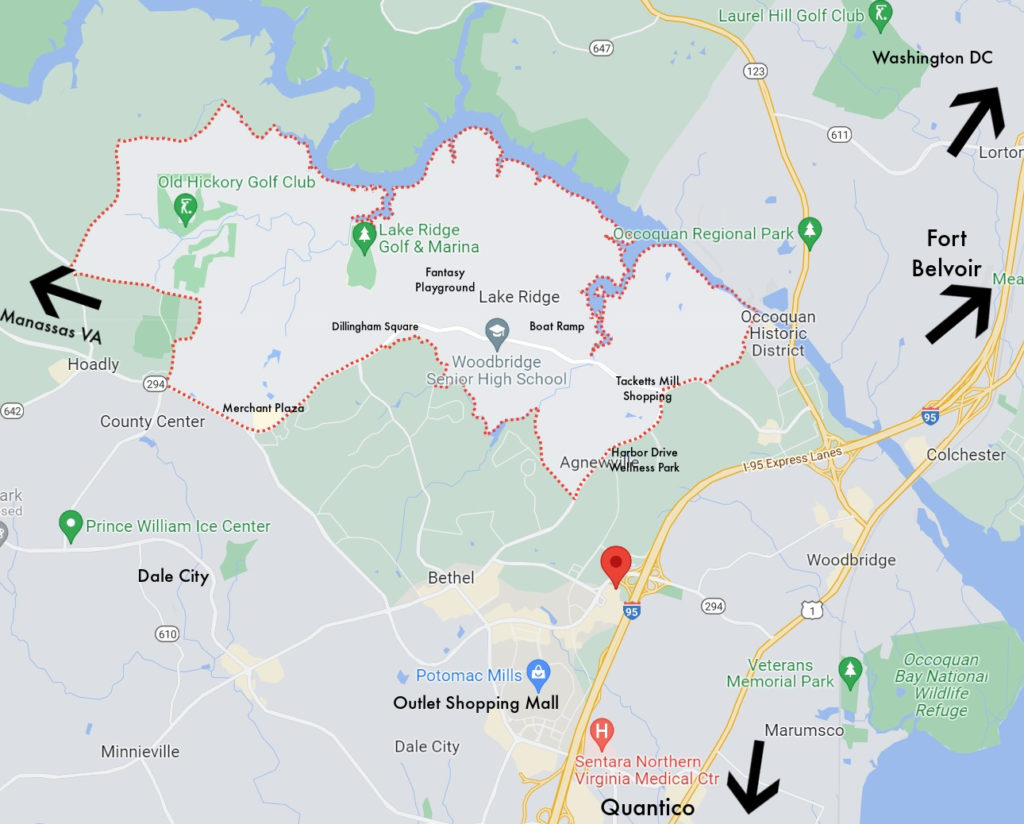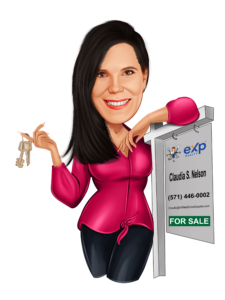 Claudia S. Nelson
eXp Realty
Call or Text 📞 (571)446-0002
Claudia's Tips for Home Sellers  👉 click here
Track your Homes Value 👉click here
Find out your homes value 👉 click here to get an instant value
Pro tips for home buyers 👉 click here to learn more
Follow me on Social Media
👉 Facebook 
👉 Instagram
👉 Linkedin
👉 YouTube 
eXp Realty  ~ Woodbridge, VA ~ 703-665-3362
Licensed Salesperson in the Commonwealth of Virginia