Manassas Park Virginia 
Manassas Park is conveniently located along the Manassas VRE line. The Manassas VRE Station is and easy commute Washington DC. You can check out the VRE schedule right here.
From Manassas Park you can easily get to Dulles International Airport and also to DC Regan Airport. Additionally it is close to Quantico and Fort Belvoir. Manassas Park is in the middle of Manassas and super close to shopping and dining. There are several restaurants, grocery stores, and other shops close by. Old Town Manassas is within a short distance too.
Lots of things to Do in Manassas Park:
This is the description from the Manassas Park website. The Manassas Park Community Center was designed as a full-service site that is fully equipped with a multi-court gymnasium, indoor pool, physical fitness center, as well as several classroom-type spaces designed to host a wide variety of youth and adult-centric programming.
Address: 99 Adams Street, Manassas Park, VA 20111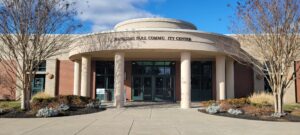 Signal Hill Water Park
Signal Hill Park offers a natural, wide-open space for residents to enjoy themselves and play a
s well as a full water park that is open seasonally. The pavilion has picnic tables, charcoal grills, and restrooms. It also has several fields, including one softball area and four multi-use athletics fields, which can be reserved for practices or other events.
Address: 9300 Signal View Dr., Manassas Park, VA 20111
Blooms Park
Formerly known as General's Ridge Golf Course, Blooms Park is a passive park with approximately 3.39 miles of challenging trails. Blooms Park emphasizes a connection with nature. Wildlife including deer, eagles, foxes, turkeys, snakes, and more roam the park.
Address: 9701 Manassas Dr., Manassas Park, VA 20111
Manassas Park New Residents Guide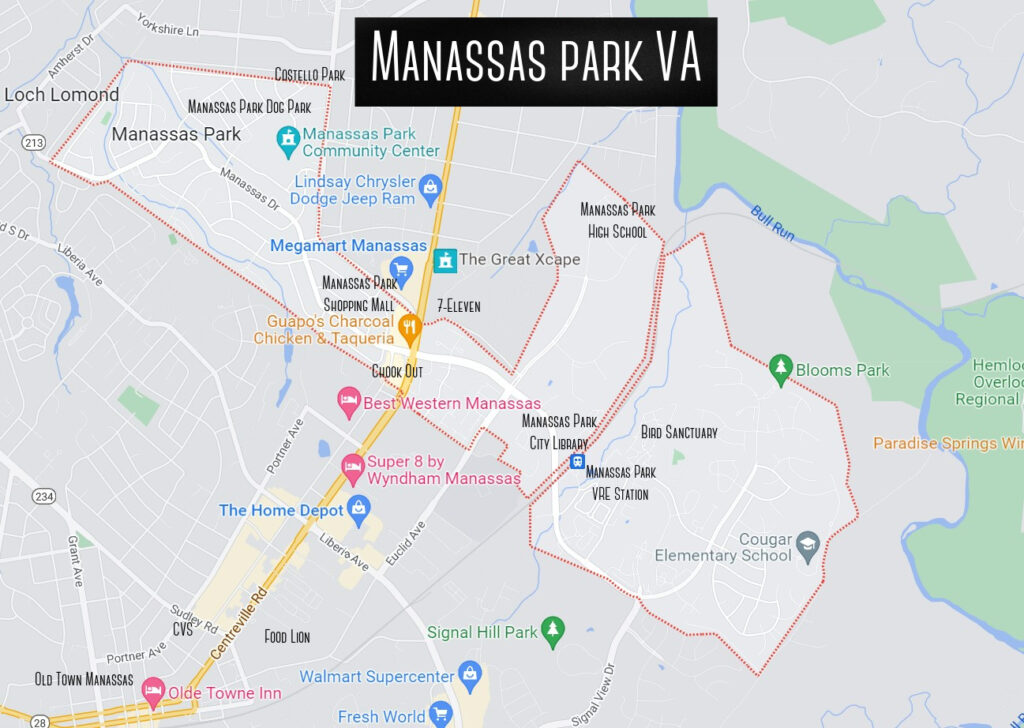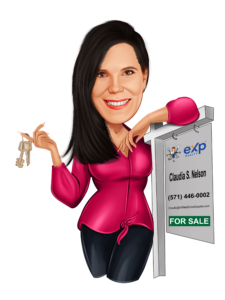 Claudia S. Nelson
eXp Realty
Call or Text 📞 (571)446-0002
Claudia's Tips for Home Sellers  👉 click here
Track your Homes Value 👉click here
Find out your homes value 👉 click here to get an instant value
Pro tips for home buyers 👉 click here to learn more
Follow me on Social Media
👉 Facebook 
👉 Instagram
👉 Linkedin
👉 YouTube 
eXp Realty  ~ Woodbridge, VA ~ 703-665-3362
Licensed Salesperson in the Commonwealth of Virginia