St Patrick's Day in Manassas VA
St. Patrick's Day is just around the corner. The St. Patrick's Day Parade already happened this past weekend so lets check what other events there are for the actual St. Patrick's Day March 17. Since St. Patrick's Day falls on a Friday this year this makes it a perfect time to celebrate.
Here are a few places in Manassas VA I found have special St. Patrick's Day events:
They are having an Irish Menu and a build your own Irish Coffee. The menu and especially the build your own Irish coffee look delicious. Live music from 9:00 pm to midnight in the downstairs banquet room and a DJ 8:30-close in the upstairs pub will guarantee for a great time. 
There will be Irish Dancers, live music with Mike & Chris, Bagpipes and more Irish Dancers and of course drink specials.
They are having an all weekend celebration for St. Patrick's Day with, traditional Corned Beef & Cabbage, Bangers & Mash, Corned Beef, Cabbage, and Cheddar Egg Rolls, Seared Orange Honey Salmon, A Good Selection of Irish Whiskey, Themed Whiskey Flights, Green Beer and Tons of Fun,
Several Green beers, as well as A special St. Patrick's day drink, it comes in mocktail form as the SO CLOVER, a creamy mint cola, and in cocktail form as the SHAKEN SHILLELAGH, featuring Absolut Vanilia Vodka, both sound delicious.
Food and drink specials. 
They will have drink specials, Guinness, Stew and Shepherd's Pie. A descendant of an Irish grandmother will be preparing both. According to them they will keeping it real Irish! 

If I missed anything please let me know and I am happy to add it. Whatever you are doing have fun at St. Patrick's Day Manassas VA. You can also stay home and cook a nice meal or have a good Irish Beer.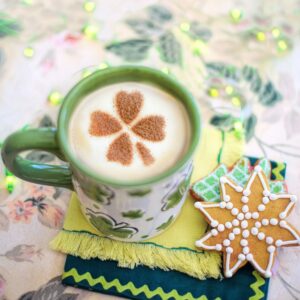 Find out more about the Home Buying process right here 👉👉 Home Buyers Guide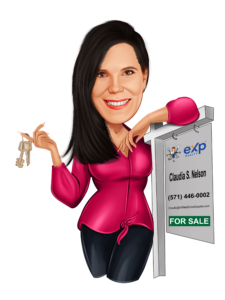 Claudia S. Nelson
eXp Realty
Call or Text 📞 (571)446-0002
Claudia's Tips for Home Sellers  👉 click here
Track your Homes Value 👉 click here 
Find out your homes value 👉 click here to get an instant value
Pro tips for home buyers 👉 click here to learn more
Follow me on Social Media
👉 Facebook 
👉 Instagram
👉 Linkedin
👉 YouTube