Exploring Occoquan, VA: A Gastronomic Delight!
Hey there, fellow foodies and friends! As a local Real Estate agent in Woodbridge VA and of course in Occoquan, VA, I can't help but spill the beans on the hidden culinary gems our charming town has to offer. So, buckle up and get ready to embark on a gastronomic adventure through the heart of Occoquan. From family-run diners to chic eateries, we've got it all! Let's dive right in and discover the delightful restaurants that make Occoquan a food lover's paradise.
Be sure to check out the video for all the Occoquan Restaurants and my take on it. Below is just a small selection of Occoquan Restaurants.
Madigan's Waterfront:
As the sun sets over the river, head to Madigan's Waterfront to indulge in a hearty meal with a touch of elegance. The cozy ambiance and impeccable service will make you feel right at home while you enjoy every bite and of course the beautiful view from their outside deck. I also love their Tiki Bar just to have a drink and do some people watching as you can see the boardwalk and everything that's happening on the river right from the Madigans deck or bar. 
The Secret Garden Cafe:
Craving some good food? Look no further than The Secret Garden Cafe. Nestled in the heart of Occoquan, this quaint eatery is renowned for its classic American dishes with a twist. Their homemade pies and desserts are the talk of the town, and you won't want to miss a chance to satisfy your sweet tooth here. My favorite dish is the goat cheese salad, but I really love everything. This restaurant is easily missed so be careful and watch my video for the directions on how to get there. Their name is there for a purpose. The first time I visited it took me a bit to figure it out. 
The Cock and Bowl:
For those with a hankering for European flavors, The Cock and Bowl offers a taste of Belgium right here in Occoquan. Their famous moules-frites (mussels and fries) will transport you straight to the streets of Brussels. Don't forget to pair your meal with a selection from their impressive beer menu, as it perfectly complements the rich flavors of their dishes. Being from Europe I like my fries with Mayonnaise, but will only eat it that way at Cock and Bowl funny enough. 
Third Base Pizza & Frozen Custard:
If you're in the mood for some good ol' pizza and delectable frozen custard, Third Base has got you covered. Locals flock here for their hand-tossed pizzas with an array of toppings to choose from. And let's not forget their creamy frozen custard, which is an absolute crowd-pleaser, especially during those scorching summer days. When we went there the other day Matthew enjoyed their ice cream quite a bit. 
Mom's Apple Pie Company:
I didn't mention this in my video but wanted to make sure I mention them here as they do have great pies. After I wrote this blog Moms Apple Pie changed their name to The Golden Plum but still serving Mom's Apple Pie and more. I will have to check them out soon and will report back. As you stroll through the charming streets of Occoquan, the aroma of freshly baked pies from Mom's Apple Pie Company will surely beckon you inside. This family-owned bakery crafts some of the most scrumptious pies in town, using only the finest ingredients. Treat yourself to a slice of their signature apple pie, and you'll understand why it's so beloved by locals and visitors alike.
Bistro L'Hermitage:
Technically not in Occoquan, but its on its way to Occoquan just on the boarder in Woodbridge. This is such a great restaurant to go to. Transport yourself to a French bistro right here in Occoquan at Bistro L'Hermitage. This delightful restaurant brings the flavors of France to our little town, with exquisite dishes like Coq au Vin and Escargots à la Bourguignonne. The ambiance is enchanting, making it an ideal spot for a romantic rendezvous or a cozy gathering with friends. They always have a special menu for any holiday, but tend to be fairly busy on these holidays so be sure to book well ahead of time to have a reservation. 
Occoquan, VA, has truly captured my heart, not only for its beautiful homes and friendly community but also for its diverse and delicious culinary scene. So, the next time you're exploring our charming town, don't forget to treat your taste buds to the wonders these local restaurants have to offer. Bon appétit!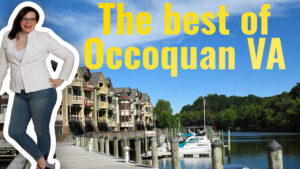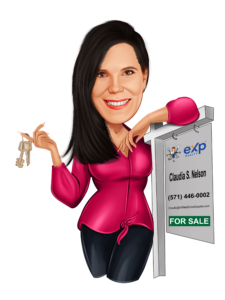 Claudia S. Nelson
eXp Realty
Call or Text 📞 (571)446-0002
Claudia's Tips for Home Sellers  👉 click here
Track your Homes Value 👉 click here 
Find out your homes value 👉 click here to get an instant value
Pro tips for home buyers 👉 click here to learn more
Follow me on Social Media
👉 Facebook 
👉 Instagram
👉 Linkedin
👉 YouTube