Avalon Woods Community in Fredericksburg, VA
Today, I'd love to introduce you to Avalon Woods, a beautiful community conveniently located close to everything in Fredericksburg, VA, and share with you everything that makes this neighborhood so special.
Location and Nearby Amenities
Situated conveniently off Route 3, Avalon Woods offers quick access to major highways and is merely a short drive away from the vibrant downtown area of Fredericksburg. This prime location makes commuting a breeze, while also allowing residents to enjoy the best of city living.
Shopping and Dining
If you're a fan of shopping and dining, Avalon Woods won't disappoint. From trendy boutiques to big-box stores, everything is within reach. Some notable spots include:
Spotsylvania Towne Centre: A shopper's paradise with over 120 stores and restaurants.
Central Park Plaza: Great place for all shoppers with over 160 stores and restaurants.
The Sunken Well Tavern: A local favorite for authentic American cuisine.
Miso Asian Grill & Sushi Bar: For those craving Japanese delights.
Parks and Recreation
Nature enthusiasts will find plenty of green spaces to explore around Avalon Woods. Highlights include:
Alum Spring Park: Perfect for picnics, hiking, and enjoying nature.
Kenmore Park: A great place for families, complete with playgrounds and sports facilities.
Healthcare and Education
Healthcare and education facilities are a major concern for many families, and Avalon Woods has plenty to offer in these areas. Top-rated schools and medical facilities are just a stone's throw away, ensuring that every need is met with ease.
Avalon Woods in Fredericksburg, VA, is a gem, blending urban convenience with suburban tranquility, offering larger single family home with nice backyards, perfect for anyone trying to escape city live and looking for a little more space. As a top Northern Virginia Real Estate Agent, I can help you find that perfect home in Avalon Woods or anywhere else. 
Interested in exploring Avalon Woods further? I'm here to help! Feel free to reach out to me, Claudia S. Nelson, for personalized assistance in finding your dream home in this beautiful community.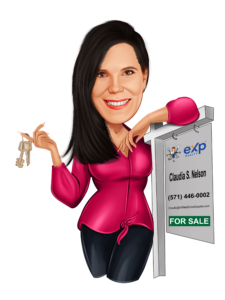 Claudia S. Nelson
eXp Realty
Call or Text 📞 (571)446-0002
Claudia's Tips for Home Sellers  👉 click here
Track your Homes Value 👉 click here 
Find out your homes value 👉 click here to get an instant value
Pro tips for home buyers 👉 click here to learn more
Follow me on Social Media
👉 Facebook 
👉 Instagram
👉 Linkedin
👉 YouTube