Clifton, Virginia: A Historic Town with Unmatched Charm 🌻
I'm thrilled to take you on a virtual tour of Clifton, Virginia, a town steeped in history and brimming with charm. From its quaint streets to its vibrant community, Clifton offers a unique blend of the past and present. Let's dive right in! 🏡
History of Clifton 🕰️
Clifton's rich history dates back to the 1700s, with its incorporation in 1902. This town has preserved its heritage through its well-maintained historic buildings, narrow streets, and railway station. A stroll through Clifton feels like a delightful step back in time.
Clifton Historic District
Designated a National Historic Landmark, the Clifton Historic District showcases a collection of beautiful Victorian homes, antique shops, and much more.
Things to Do in Clifton 🎨
Dining
Trummer's Restaurant: For gourmet meals in a refined setting.
The Main Street Pub: A cozy spot for American classics.

Shopping
Clifton Antiques Market: Find treasures from the past in this charming antique store.

Parks and Outdoor Activities
Hemlock Overlook Regional Park: Ideal for hiking, kayaking, and picnicking.
Clifton Town Park: A family-friendly space with playgrounds and sports fields.
Clifton VRE Station 🚂
Conveniently connected via the Virginia Railway Express, Clifton offers easy commuting options to various parts of Northern Virginia and Washington, D.C.
Whether you're drawn to the charming Victorian architecture or the newer townhouses, Clifton's real estate market offers variety and character.
Clifton, Virginia, is more than just a town; it's a community rich with history, culture, and friendly faces. With its alluring blend of old-world charm and modern amenities, Clifton is a place where memories are made, and dreams come true.
Interested in exploring Clifton further? Feel free to reach out to me, Claudia S. Nelson. Let's embark on your journey to finding the perfect home in this unforgettable town.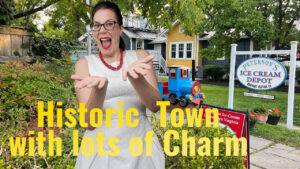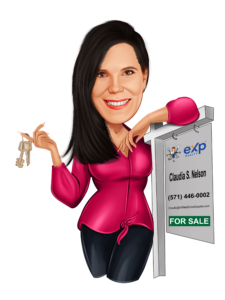 Claudia S. Nelson
eXp Realty
Call or Text 📞 (571)446-0002
Claudia's Tips for Home Sellers  👉 click here
Track your Homes Value 👉 click here 
Find out your homes value 👉 click here to get an instant value
Pro tips for home buyers 👉 click here to learn more
Follow me on Social Media
👉 Facebook 
👉 Instagram
👉 Linkedin
👉 YouTube