Exploring Dolphin Beach in Montclair:
A Hidden Gem in Northern Virginia
As a top producing Real Estate Agent in Northern Virginia, I have had the privilege of discovering some of the most exquisite spots in our region. Dolphin Beach, nestled right here in Montclair, is undoubtedly one of those hidden gems that you just have to experience for yourself. This beach is very popular with the residents of Montclair and its guests. You do have to be a resident of Montclair or be invited by a resident of Montclair to access the beach as it is part of the Montclair HOA. 
🌅 The Beachfront Escape You've Been Dreaming Of
Imagine stepping onto soft, powdery sands with the gentle waves of Lake Montclair at your feet. Dolphin Beach offers you a breathtaking beachfront escape that's right in our own backyard. It's the perfect place to unwind, soak up the sun, and enjoy the tranquility that comes with being close to the water. During the beach season there is a lifeguard on duty and they do check your HOA membership card during beach hours when a lifeguard is on duty. 
🏄‍♀️ A Haven for Water Enthusiasts
Whether you're a water lover, an avid kayaker, or someone who simply enjoys the beauty of shimmering waters, Dolphin Beach won't disappoint. 
🌴 Montclair's Best-Kept Secret
While Dolphin Beach is indeed a local favorite, it remains Montclair's best-kept secret in many ways. It's a place where you can escape the hustle and bustle of everyday life and reconnect with nature. The lush green surroundings and the inviting waters create an atmosphere that feels worlds away from the city, yet it's conveniently located in the heart of  Montclair.
Dolphin Beach is more than just a place – it's an experience that captures the essence of the relaxed and vibrant lifestyle we cherish in Northern Virginia. If you're intrigued by the idea of living near such a remarkable spot, don't hesitate to reach out to me. As your dedicated Real Estate Agent, I'm here to help you find the perfect home that complements the lifestyle you've always dreamed of.
P.S. Feel free to check out my other blog posts for more insights on Northern Virginia's real estate and lifestyle!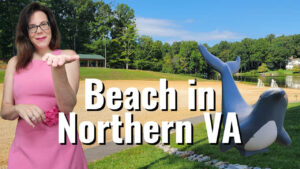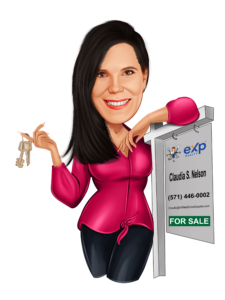 Claudia S. Nelson
eXp Realty
Call or Text 📞 (571)446-0002
Claudia's Tips for Home Sellers  👉 click here
Track your Homes Value 👉 click here 
Find out your homes value 👉 click here to get an instant value
Pro tips for home buyers 👉 click here to learn more
Follow me on Social Media
👉 Facebook 
👉 Instagram
👉 Linkedin
👉 YouTube