Exploring the Allure of Lake Ridge Park, Golf & Marina
Today, I am taking you on a virtual tour through the Lake Ridge Park, Golf & Marina – an exquisite gem nestled right here in our Woodbridge VA and Lake Ridge VA community. I like to take the dog on long walks here and its always beautiful with the Occoquan River as a backdrop, from serene trails to exciting boat rentals, this destination offers something for everyone.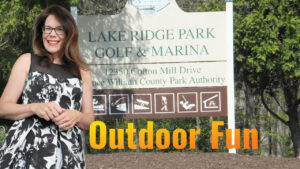 Lake Ridge Park, Golf & Marina
When it comes to outdoor spaces, Lake Ridge Park, Golf & Marina truly shines its is a great destination no matter the time of the year. Located at the heart of Lake Ridge, Virginia its easily accessible for residents and visitors alike and offers plenty of parking. 
Tranquil Trails and Natural Beauty
Step onto the serene trails that wind through the park, and you'll find yourself immersed in the tranquility of nature with the Occoquan river as a backdrop. As an avid walker myself, I can assure you that the trails here are great for both beginners and seasoned hikers or walkers. The picturesque surroundings, with lush trees and the gentle rustling of leaves, create the perfect backdrop for a leisurely stroll or an invigorating hike.
This is a 9 whole Golf Course that allows kids to play for free if they accompany adults. They also offer Golf Lessons and you can book them on their website. Whether you're a seasoned pro or just getting into the swing of things, the Lake Ridge Golf Course offers an enjoyable and challenging experience. If you like to play disc golf they have that option as well. Not being a golfer, I have to admit I have no clue what disc golf is, but it sounds like fun. 
Boating Adventures
The Marina at Lake Ridge Park adds another layer of excitement to this destination. Offering boat rentals, it's the ideal place for a day on the water. Whether you're a boating enthusiast or looking to try something new, the Marina promises an unforgettable experience.
Picnics and Family Fun
Lake Ridge Park, Golf & Marina isn't just for individual enjoyment – it's perfect for families too. The sprawling green spaces are perfect for picnics, outdoor games, and gatherings. There's something magical about sharing quality time with loved ones in such a picturesque setting.
Lake Ridge Park, Golf & Marina is a treasure trove of experiences waiting to be discovered. From tranquil trails to invigorating rounds of golf and serene boat rides, this destination is a true reflection of the diverse interests and lifestyles of our community.
If you're seeking a place that offers both leisure and adventure, Lake Ridge Park, Golf & Marina has it all. As your trusted Real Estate Agent, I'm not just here to help you find a house; I'm here to connect you with a community and a lifestyle that resonates with you.
Feel free to reach out to me if you're ready to explore the real estate opportunities that Lake Ridge, Virginia, has to offer.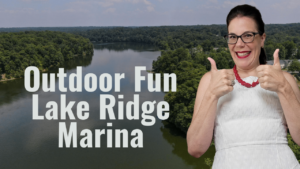 Connect with me: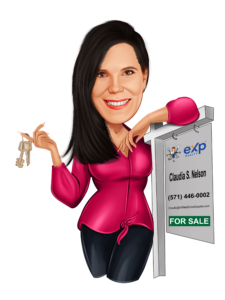 Claudia S. Nelson
eXp Realty
Call or Text 📞 (571)446-0002
Claudia's Tips for Home Sellers  👉 click here
Track your Homes Value 👉 click here 
Find out your homes value 👉 click here to get an instant value
Pro tips for home buyers 👉 click here to learn more
Follow me on Social Media
👉 Facebook 
👉 Instagram
👉 Linkedin
👉 YouTube