Exploring Woodbridge, Virginia:
A Blend of History and Modern Charm
Nestled in the heart of Northern Virginia, Woodbridge is a captivating town that seamlessly fuses rich history with contemporary living. From its origins to its modern-day allure, let's delve into the fascinating story of Woodbridge, Virginia, and uncover the key highlights that make it an exceptional place to live. I moved to Woodbridge VA years ago and really didn't want to move here at all. Ends up being the best thing that ever happened to me. Watch the video to hear my story of how I got to love Woodbridge VA. 
How Woodbridge Got Its Name
Woodbridge's name is steeped in history, tracing back to the early 18th century. Established in 1731, the town was originally known as "Wood's Bridge" after the wooden toll bridge that spanned the Occoquan River. This bridge played a crucial role in connecting the bustling port of Colchester to the inland areas, enabling the flow of goods and trade. Over time, the name evolved to the familiar "Woodbridge," signifying both its historical roots and its function as a vital link between communities.
What You Should Know About Woodbridge, VA
Historic Landmarks and Sites: As you stroll through the streets of Woodbridge, you'll encounter a plethora of historic landmarks that provide a window into the past. From Rippon Lodge, a Georgian-style mansion dating back to the 18th century, to the Occoquan Historic Town with its charming shops and architecture, history comes alive at every turn.
Natural Beauty: Woodbridge boasts an abundance of natural beauty, thanks to its proximity to the Occoquan River and the lush surrounding landscapes. Parks like Leesylvania State Park offer opportunities for outdoor enthusiasts to hike, fish, and enjoy picnics while taking in stunning river views.
Thriving Community: Modern Woodbridge is characterized by a close-knit and diverse community. With an array of community events, farmers' markets, and local festivals, residents have ample opportunities to connect and celebrate together.
Real Estate Diversity: The real estate market in Woodbridge is as diverse as its history. There is something for everyone in Woodbridge VA, from Apartments, Condos, Townhouses, Single Family Homes, Waterfront properties, Golf Course Communities and much more. 
Convenient Commute: Situated within easy reach of major highways and transportation options, Woodbridge offers convenient access to the rest of Northern Virginia and even Washington, D.C. This makes it an ideal location for both work and play.
Educational Opportunities: Woodbridge boasts reputable schools and educational institutions, making it an attractive destination for families seeking quality education for their children.
Woodbridge, Virginia, is a great town to live and I can attest to this as I have been living in Woodbridge VA for almost 15 years already. Its still a growing community with so much more to come. Woodbridge offers a remarkable living experience that captures the essence of both old-world charm and contemporary convenience.
If you're considering making Woodbridge your home or have any real estate inquiries, feel free to connect with me, Claudia S. Nelson, a top producing Real Estate Agent in Northern Virginia. Together, we can navigate the exciting journey of finding your perfect home in this enchanting town.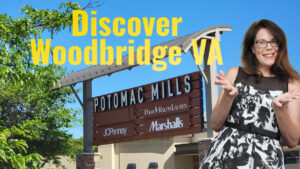 Connect with me: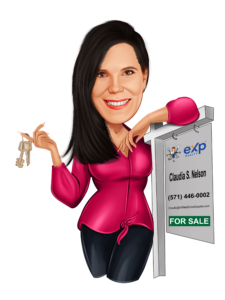 Claudia S. Nelson
eXp Realty
Call or Text 📞 (571)446-0002
Claudia's Tips for Home Sellers  👉 click here
Track your Homes Value 👉 click here 
Find out your homes value 👉 click here to get an instant value
Pro tips for home buyers 👉 click here to learn more
Follow me on Social Media
👉 Facebook 
👉 Instagram
👉 Linkedin
👉 YouTube