Want to Live in Montclair VA?
Watch This Before You Move! 🚚🏡
Over the years I helped many buyers purchase homes in Montclair and Sellers sell homes in Montclair. I fell in love with this beautiful community and I am happy I don't live far from Montclair, just up the street in Woodbridge VA, but I am all the time in Montclair and tuly love what it has to offer. In the above video I take you on a quick tour through the community and all it offers. Let's dive into the details!
Montclair Country Club 🏌️‍♀️🎾
At the heart of Montclair, you'll find the Montclair Country Club, offering an 18-hole golf course, pool, tennis, and even a fully stocked golf pro shop. They also have an exquisite restaurant and a beautiful wedding venue. Whether you're a golf player or a former tennis enthusiast like me, now a days its more pickleball, there's something for everyone here.
Parks and Recreation 🌳⚾
Montclair is home to numerous parks, such as the Moncure Wall Community Park, located off of Waterway. With ample parking, a baseball field, playground, tennis court, and pickleball court, this park is a recreational haven open to the general public. Other parks close by include Lee Sylvania State Park and Shade Park.
Montclair boasts a total of three beaches, with Dolphin Beach being the most popular. If you want to know more about it, check out my other video [linked here]. Other favorites are Beaver Landing Beach and West Beach. These designated swimming areas are exclusively for residents, ensuring a private and peaceful experience.
Boating and Fishing 🎣🚤
If you love spending time on the water, Montclair's got you covered. Fishing is permitted, and although gas-powered boats are not allowed, all other boats must be registered with the association.
Playgrounds and Dog Parks 🐕👧
Children and furry friends will love Montclair. There are several playgrounds located throughout the community, including Dolphin Beach, Beaver Landing Beach, Kids Dominion, Hawker Miss Park, and West Beach. Plus, there's a designated dog park, accessible with a PIN code provided by the association.
Community Events 🎆🍂
Montclair offers a jam-packed events calendar. From 4th of July fireworks to community yard sales and Halloween trunk or treat, there's always something happening. Check out the Montclair HOA website for more information.
Libraries and Shopping 📚🛍️
The community is also home to a library and the Lake Montclair Center, filled with shopping options and delightful restaurants.
Montclair, VA, truly has it all. From recreation to shopping and community events, this Northern Virginia gem offers something for everyone. If you're considering moving to Montclair or any other community in Northern Virginia, don't hesitate to reach out to me.
I hope you've enjoyed this virtual tour. If you have any questions or need further information, feel free to leave a comment or contact me directly.
Happy house hunting in Montclair VA! 🏠💕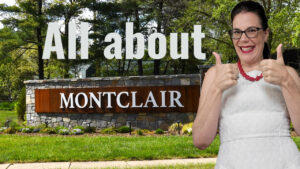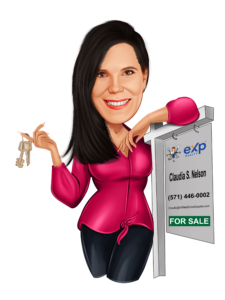 Claudia S. Nelson
eXp Realty
Call or Text 📞 (571)446-0002
Claudia's Tips for Home Sellers  👉 click here
Track your Homes Value 👉 click here 
Find out your homes value 👉 click here to get an instant value
Pro tips for home buyers 👉 click here to learn more
Follow me on Social Media
👉 Facebook 
👉 Instagram
👉 Linkedin
👉 YouTube