☀️🏊‍♀️ Dive into Summer Fun at Waterworks Park,
Dale City, Woodbridge, VA!  🌞🌴
If you're on the lookout for the ultimate summer escape right here in Woodbridge, Virginia, Dale City has a hidden gem that is a must visit during these hot summer days. 🎉 Let's talk about the oasis of joy and relief – Waterworks Park in Dale City! 🏞️ Whether you're a local or considering a move to this vibrant community, you're in for a refreshing treat. Let's make a splash and explore the watery wonderland that awaits you! 🏊‍♀️🤽‍♂️
🌴 Welcome to Waterworks Park: Your Passport to Summer Bliss! 🌴
Imagine lush green surroundings, sparkling pools, and the sound of laughter filling the air – that's Waterworks Park for you! 🌳🌊 This delightful aquatic paradise in Dale City, Woodbridge, VA, is the place to be when the temperatures soar. From thrilling water slides to serene pools perfect for lounging, it's a one-stop destination for all things fun under the sun. 🌞🎢
🏊‍♀️ Make a Splash, Beat the Heat! 🌊☀️
Ready for some aquatic adventures? Waterworks Park has something for everyone. 🤽‍♀️ Slide down twisting water slides, race your friends in the splash zone, or simply unwind in the lazy river. 🌊💦 For the little ones, there's a dedicated play area where they can splash and giggle to their heart's content. Parents, you can relax knowing your kids are having a blast in a safe and supervised environment. It's a win-win for the whole family! 🎈👨‍👩‍👧‍👦
🏊‍♂️ Other Splish-Splash Hotspots in Woodbridge, VA 🏊‍♀️
Guess what? The aquatic adventures don't stop at Waterworks Park! Woodbridge is home to a variety of public pools where you can cool off and have a blast:
Birchdale Pool: Community Cool-Down Spot 🏊‍♀️🌳

Graham Park Pool: Dive into Fun! 🏊‍♂️🎉

Hammill Mill Pool: A Splash of Happiness 🏊‍♀️🌈

Veterans Park Pool & Waterslide: Thrills and Chills! 🏊‍♂️🌊
Get ready for an adrenaline rush as you zip down the thrilling waterslide at Veterans Park Pool.
So, whether you're seeking an action-packed day at Waterworks Park or exploring other fantastic pools in Woodbridge, VA, you're in for a splashing good time! As your trusted Woodbridge real estate agent, I'm here to help you make the most of this vibrant community. If you're considering a move, let's chat about finding your dream home near these aquatic havens. 🏡💦 Stay cool, have fun, and let's beat the heat together! ☀️🏊‍♀️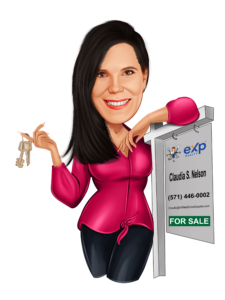 Claudia S. Nelson
eXp Realty
Call or Text 📞 (571)446-0002
Claudia's Tips for Home Sellers  👉 click here
Track your Homes Value 👉click here
Find out your homes value 👉 click here to get an instant value
Pro tips for home buyers 👉 click here to learn more
Follow me on Social Media
👉 Facebook 
👉 Instagram
👉 Linkedin
👉 YouTube 
eXp Realty  ~ Woodbridge, VA ~ 703-665-3362
Licensed Salesperson in the Commonwealth of Virginia