Occoquan Regional Park Outdoor Fun 
Hello there, it's Claudia S. Nelson, your go-to expert for all things Real Estate in Northern Virginia! Today, me and the dog went to Occoquan Regional Park, to share this beautiful park with you all. ,
Why Occoquan Regional Park Is a Must-See
Located in picturesque Lorton, VA, Occoquan Regional Park is not just a park; it's an entire experience brought to you by Nova Parks. Trust me, whether you're a nature lover, fitness enthusiast, or just someone looking to unwind, you'll find this park to be your sanctuary.
Hiking Trails
One of the highlights of Occoquan Regional Park is its network of hiking trails. As someone who loves the great outdoors, the trails here offer everything from bird-watching opportunities to fantastic views of the Occoquan River. It's the perfect backdrop for a selfie or a family photo!
Boating & Kayaking
If you're someone who loves the water like I do, you'll be excited to know that the park offers boating and kayaking opportunities. Imagine kayaking down the serene waters of the Occoquan River, escaping from the hustle and bustle of daily life. It's a fantastic weekend activity that you shouldn't miss out on!
Picnic Areas 
Planning a family outing? Occoquan Regional Park is your ideal destination. The park has dedicated picnic areas where you can enjoy a meal al fresco. 
Fishing Spots
Don't forget your fishing gear! With plenty of fish in the Occoquan River, this park is a fishing enthusiast's dream come true. Who knows, you might catch the big one!
Dog-Friendly Park
I always bring the dog to Occoquan Regional Park. He enjoys the walk with me or with his doggy friends and even more then the walk he enjoys jumping into the river to cool off.  Bring your four-legged friend along for some exercise and socialization. It's a win-win situation!
There you have it! Occoquan Regional Park has something for everyone. Whether you're considering relocating to Northern Virginia or just looking for a fun weekend outing, this park has got you covered.
Don't forget to share this blog with your friends and family, and let's catch up soon. If you're in the market for a new home or interested in what the community has to offer, feel free to reach out!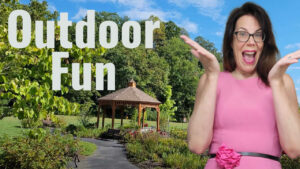 Connect with me: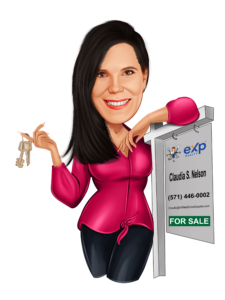 Claudia S. Nelson
eXp Realty
Call or Text 📞 (571)446-0002
Claudia's Tips for Home Sellers  👉 click here
Track your Homes Value 👉 click here 
Find out your homes value 👉 click here to get an instant value
Pro tips for home buyers 👉 click here to learn more
Follow me on Social Media
👉 Facebook 
👉 Instagram
👉 Linkedin
👉 YouTube