Waterfront Living at Belmont Bay in Woodbridge VA
Lets talk about Belmont Bay in Woodbridge VA. It has definitely changed over the past couple of years.   Buckle up as we explore the charm, natural beauty, and exciting developments that make Belmont Bay a true gem.
A Serene Waterfront Haven
Belmont Bay is more than just a place to live; it's a lifestyle. Imagine waking up to the soothing sounds of gentle waves and the sight of shimmering waters. This picturesque waterfront community offers residents a unique blend of nature's tranquility and modern conveniences. It is conveniently located right at the boarder to Fairfax County just over the bridge is Lorton Virginia. 
Nature's Paradise: Occoquan Bay National Wildlife Refuge
Nature enthusiasts, rejoice! Belmont Bay's proximity to the Occoquan Bay National Wildlife Refuge ensures that you're never too far from nature's wonders. Embark on birdwatching expeditions, take leisurely strolls through serene trails, and immerse yourself in the beauty of the outdoors. You are not allowed to bring your dog on a walk to the National Park but even without your furry friend the park is beautiful at the banks of the Occoquan Bay. 
The Osprey at Belmont Bay the perfect Place for your Occasion
Beautiful Event Space right in Belmont Bay with spectacular water views and a favorite to take pictures with the Bay in the background. We used to have events there from my Real Estate Company and it was always beautiful. There are lots of Weddings happening at this venue as well. 
The Heart of Waterfront Living
Belmont Bay Harbor and Marina are the heart and soul of this waterfront paradise. These hubs offer not just a place to dock your boat, but a sense of community and camaraderie among fellow boating enthusiasts. The Potomac River is your playground, waiting for you to explore its beauty.
Embrace Belmont Bay: Your Dream Awaits
Belmont Bay is more than a location; it's a way of life. As you explore the serene landscapes, the breathtaking waterfront views, and the welcoming community, you'll find yourself falling in love with every aspect of this remarkable place.
If you're ready to embrace the Belmont Bay lifestyle, reach out to me today. I'm here to guide you through the process, whether you're looking to move, invest, or simply explore. Let's embark on this journey together, and together, we'll find the perfect Belmont Bay property that fulfills your dreams.

Connect with me: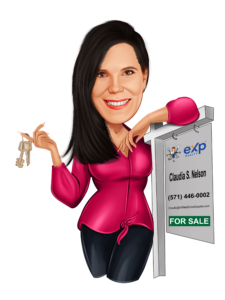 Claudia S. Nelson
eXp Realty
Call or Text 📞 (571)446-0002
Claudia's Tips for Home Sellers  👉 click here
Track your Homes Value 👉 click here 
Find out your homes value 👉 click here to get an instant value
Pro tips for home buyers 👉 click here to learn more
Follow me on Social Media
👉 Facebook 
👉 Instagram
👉 Linkedin
👉 YouTube