Halloween in Woodbridge VA
Spooktacular Halloween Fun
If you are looking for something to do this weekend or Halloween check you my below list. There are some great events happening in and around Woodbridge VA for Halloween. Keep in mind this is not a complete list there are many more things happening. Feel free to message me if I forgot something that's near and dear to your heart and I will be sure to update it. 
1. Trunk or Treat Events:
For families looking for a safe and fun way to celebrate Halloween, trunk or treat events are a fantastic option. These events typically feature creatively decorated car trunks where you can collect candy and enjoy family-friendly activities. Keep an eye out for the following local trunk or treat events:
Potomac Mills Mall: Join in for their annual Trunk or Treat extravaganza with plenty of candy and activities. While you are at Potomac Mills Mall also stop by Ikea. 
Local Churches and Schools: There are many local churches and schools that will host trunk or treat events, so check your nearest ones for details. For example Colgan High School and Garfield have Trunk or Treat. 
2. Haunted Houses and Spooky Experiences:
If you're a fan of heart-pounding scares, Woodbridge, VA has some hair-raising haunted houses and attractions to quench your thirst for thrills. These spooky experiences are not for the faint of heart, so be prepared for some terrifying fun:
Work House Arts Center Lorton This is a great and very scary Haunted House trail, this is their 10 year anniversary and they get better every year.
Cox Farms Fields of Fear: This popular attraction offers haunted mazes, hayrides, and more.
Weems Botts Museum Ghost Walk: Explore the haunted history of Woodbridge through guided ghost walks.
Haunted Maze & Spirit Garden in Occoquan VA. Check out what's going on in Occoquan VA
3. Halloween Parties and Nightlife:
For those who prefer a more adult-oriented Halloween celebration, Woodbridge has a vibrant nightlife scene. Numerous bars and nightclubs host Halloween parties, costume contests, and live entertainment. Here are a couple of places to consider:
Harbor Grill: Halloween Costume Party with cash prices.
Brittany's in Lake Ridge: Under it all Halloween Costume Party
Brew Republic: Halloween Dance Party
Electric Palm: Halloween Costume Party
Epic Food Hall: Salsa Night, Costume and Cocktails
2 Silos in Manassas Halloween Costume Party with great cash prices and Hot 99.5
4. Halloween Parade 
There will be a Halloween Parade in the Town of Occoquan. Check out the details here. The town of Occoquan will have a Spirits and Spirits event going on all weekend. Starting with a Murder Mystery Party, Costume Parade and Contest and then the Haunted Maze and Spirit Garden. 
Halloween 2023 in Woodbridge, VA is shaping up to be an unforgettable experience, with something for everyone, from family-friendly trunk or treats to spine-tingling haunted houses and lively Halloween parties. As your local real estate agent, I invite you to immerse yourself in the spirit of this community and discover why Woodbridge, VA is the perfect place to call home.
Don't miss out on the spine-tingling fun this Halloween in Woodbridge, Virginia. Embrace the festive spirit, create cherished memories, and explore all that this vibrant community has to offer. Happy Halloween, Woodbridge!
If you're considering making Woodbridge, VA your permanent haunt, feel free to reach out to me for expert guidance on finding your dream home in this charming town. Wishing you a spooktacular Halloween season!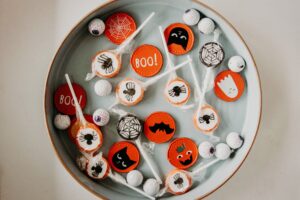 Connect with me: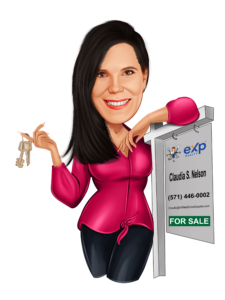 Claudia S. Nelson
eXp Realty
Call or Text 📞 (571)446-0002
Claudia's Tips for Home Sellers  👉 click here
Track your Homes Value 👉 click here 
Find out your homes value 👉 click here to get an instant value
Pro tips for home buyers 👉 click here to learn more
Follow me on Social Media
👉 Facebook 
👉 Instagram
👉 Linkedin
👉 YouTube