Christmas Markets
in and around Northern Virginia
As a top Northern Virginia real estate agent and a proud German citizen, I have a deep appreciation for the magic of Christmas markets. The charming atmosphere, twinkling lights, and the scent of roasted chestnuts in the air make these markets an integral part of the holiday season and not to forget the Glühwein. In this guide, I'm excited to share my handpicked selection of the best Christmas markets in and around Northern Virginia, that come close to an actual German Christmas Market. Whether you're a local resident or a visitor, these markets are sure to kindle your holiday spirit.
Baltimore Christmas Market
I went to this market last year and was pleasantly surprised. They had delicious Glühwein, Raclette and German Sausages. It was a little disappointing to get the raclette on an sandwich instead of over potato's like I know it from Switzerland, but that didn't really take from the experience. Here is the video I recorded last year check out the Baltimore Christmas Market. This market runs daily from November 18 to December 24. 12 pm to 8 pm. You know its not completely authentic as we Germans party into the night.
German Military Christmas Market
This used to be a small market but with time got bigger and bigger. Now with social media it is almost too busy. Last year I still rant into many of my German Friends, but it defenitely isn't any longer a small and intimate market. Its gotten quite big. I love the vendors that are coming to this market and they all offer some traditional German Christmas Market Food or Drinks. This is during the week on a Thursday to be exact December 7th. My favorite bakery The Swiss Bakery will be a vendor at this Christmas Market along with several other vendors, for Strudel Little Austria and for meat Binkerts German Meat Products.
Swissmas, Christmas Market at The Swiss Bakery
I love everything about the Swiss Bakery. Coming to the Swiss Bakery always cures my home sickness, feels like being in Switzerland or as close as it gets to Switzerland in the DMV. I went to their Swissmas last year and my husband and step son loved the Grittibenz I brought home for them. Frist time Matthew had tried Grittibenz and he is still talking about it a year later. They have a lot of great holiday stuff to eat and drink there, like Gluewein and more. A quick video I took last year
Downtown Holiday Market
If you work in DC and you are downtown you should go check out this market. It will be from November 17 through December 23rd daily from 12 pm to 8 pm. There will be lots of vendors and lots of things to purchase. Last year I went to a concert and strolled trough the market beforehand. It was small and not really what I was used to from a traditional German Christmas Market but it was nice. I remember having a hot chocolate that took me back to Switzerland for a minute. German Foods will be a vendor at this market and you can get some authentic German Stuff. Check them out.
Dulles Expo Center – Christmas Market Show 
With almost 300 vendors this Christmas Show is just around the corner from November 10 to the 12 at Dulles Expo Center

Christmas Market at Mount Vernon
Check out the website for the different Christmas activities, like Mount Vernon by Candlelight and Christmas Illumination. 

Meadowlark's Winter Walk of Lights
If you're seeking a different kind of magic, don't miss the Winter Walk of Lights at Meadowlark Botanical Gardens. It's a radiant display of holiday enchantment with illuminated gardens and a charming Holiday Village Gift Shop.
Herndon Winter Market
December 9th will be the Herndon Winter Market with several great vendors including What the Schnitzel. Check out this great food truck. 
Old Town Alexandria Christmas Market
Immerse yourself in the past with period music, historical demonstrations, and unique handcrafted goods. It's a charming journey back in time.

Occoquan Holiday Events 
There are several events scheduled for the historic town of Occoquan. Starting with the Tree Lighting on November 18 and many more to follow. 
These Christmas Markets in and around Northern Virginia make me feel a little less home sick and remind me of my time in Germany & Switzerland. If you would like to experience the Holiday season by enjoying one of our special traditions, a Christmas Market, check out some of the markets on my list and let me know what you liked best about the markets. And if you are looking to move before the holidays to forget to reach out to me as well, I am here for all your Real Estate Needs.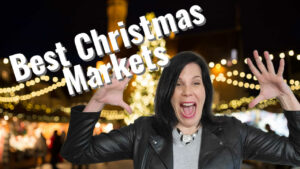 Connect with me: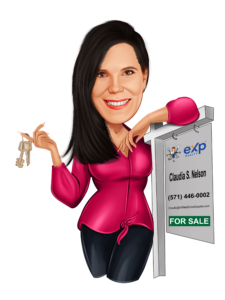 Claudia S. Nelson
eXp Realty
Call or Text 📞 (571)446-0002
Claudia's Tips for Home Sellers  👉 click here
Track your Homes Value 👉 click here 
Find out your homes value 👉 click here to get an instant value
Pro tips for home buyers 👉 click here to learn more
Follow me on Social Media
👉 Facebook 
👉 Instagram
👉 Linkedin
👉 YouTube