Things to Do in Woodbridge VA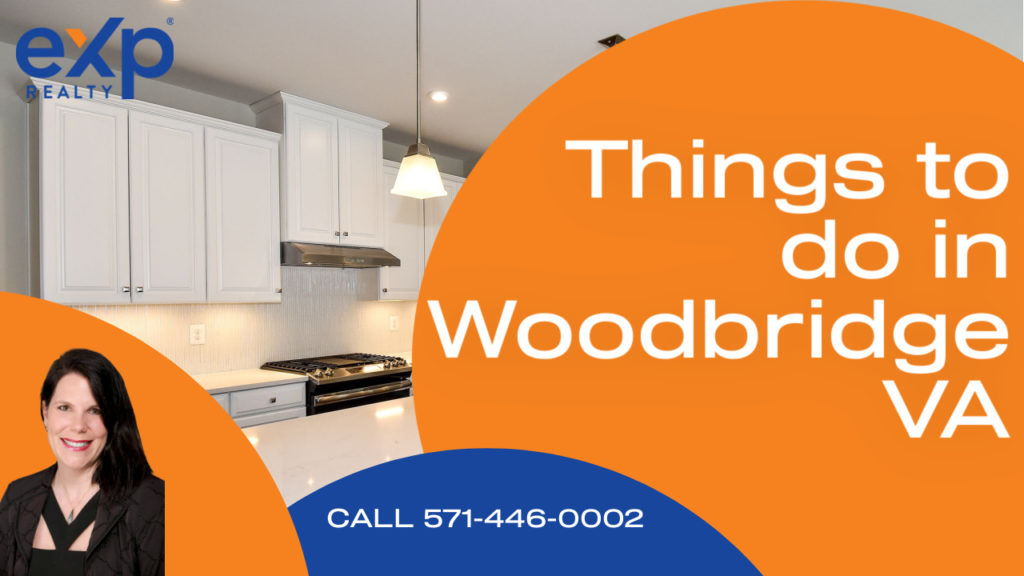 Find all things to do in Woodbridge VA right here. Woodbridge, VA is only about 20 miles South of Washington DC, allowing for all the Nation's Capital's attractions to be so close. We live in a great area and can visit Cherry Blossoms, National Mall or anything else out Nations Capital offers in just a short car ride. There are so many ways to easily get to Washington DC, either by car, VRE or the Commuter Bus from Woodbridge, VA. You can also ride your Bike whether that's a motorcycle or an actual bicycle from Woodbridge to Washington DC. Besides it's proximity to Washington DC Woodbridge itself has so much to offer and lots of things to do.
The below list isn't complete and I am more then happy to update as we get new things to do.
Things to do in Woodbridge VA

Shopping
---
Potomac Mills
First, one of the most popular Woodbridge, VA attractions is Potomac Mills. With such headliners as JC Penny, Marshalls and many more Potomac Mills Mall in Woodbridge VA offers a wide variety of shopping that is sure to have something for just about everyone.
Virginia's largest outlet mall has stores that are grouped into Neighborhoods –with a total of 5 neighborhoods in all. Offering a variety of shopping choices, local and out of town shoppers flock to Potomac Mills Mall, especially on the weekends. Other stores include Ikea, Burlington Coat Factory, TJ Maxx, Forever XXI, and The Children's Place. Along with the traditional store structures that you find in malls, you can also take advantage of the many kiosk businesses.   If you're a global traveler, there's also a currency exchange kiosk at Potomac Mills Mall in Woodbridge VA.
Potomac Mills Mall originally opened in September 1985. The parking lots were loaded with buses, as many shoppers from outside the area came to take advantage of the outlet bargains. Since then, Potomac Mills Mall has expanded over the years to what it is today. Along with the shopping, you can take advantage of its food court, located in Neighborhood 4, which offers a wide variety for your taste buds – from one of my favorites Pokerea offering delicious Poke bowls . Whether you're shopping for handbags, clothes, eyeglasses, or furniture, Potomac Mills Mall in Woodbridge VA has it all. You can even stop, rest, and get a massage. And let's not forget the groceries. You don't even have to leave the mall! You just stay inside, walk to the end of Neighborhood 5, and you'll arrive at Costco's.
Right outside the mall entrance, and within a few steps, are the newest attractions that have been added to this location: Cheesecake Factory, Bahama Breeze Island Grille, and Red Robin and more.  At Potomac Mills in Woodbridge VA you can also take in movie while you're at it! Potomac Mills Mall has the AMC Theatres (with IMAX) which features 18 screens, a bar, and reclining leather seats with reserved seat ticketing.
Stonebridge Potomac Town Center
Another newer shopping and dining attraction is the Stonebridge Potomac Town Center. Stonebridge at Potomac Town Center in Woodbridge VA is a great, modern and popular area, with outdoor shopping, dining, fitness center, luxury apartments and so much more. Stonebridge offers many seasonal attractions, like concerts, outdoor festivals and in the winter they offer an ice-skating ring. Stonebridge has Wegmans as its main attraction and how doesn't love shopping at Wegmans. There are several great restaurants and bars.
Parks
---
Woodbridge VA offers a variety of natural parks and recreation. Lake Ridge Park offers a 9-whole Golf Course, boating, hiking and so much more. There is a boat renting place, a shop, boat launch, and also a nice picnic area with pavilions a playground there even is a mini-golf course. There is truly something for everyone in the hart of Lake Ridge.
Neabsco Creek Boardwalk is one of the newest parks in Woodbridge. The Neabsco Creek Boardwalk is a ¾-mile boardwalk that traverses Neabsco Creek, allowing hikers access to wetlands where the tall grasses and marsh filter pollution from the river and provide a rich habitat for great blue herons, wood ducks, mallards, sparrow and red-winged blackbirds, just to name a few of the winged wildlife known to populate the area.
Leesylvania State Park is one of my absolute favorite parks to visit.  The park is conveniently located close to Route 1 and includes a community center, an outdoor pool, skateboard facility, hiking trails, picnic area, playground, volleyball and tennis courts.
Adjacent to Leesylvania State Park is the Julie Metz Wetlands Preserve.  I encourage everyone to visit this unique habitat. Enjoy the sights and sounds of an emerging wetland, learn about the history of this important waterway, meet unusual insects face-to-face, or watch a snowy egret take flight.
Another popular park is Veterans Memorial Park. Surrounded by the Occoquan and Potomac Rivers the Occoquan Bay National Wilflife Refuge offers a one mile wildlife drive and over three miles of hiking trails. The refuge is open to the public seven days a week all year-round.
Locust Shade park offers summer entertainment with local children's acts in an amphitheater area. Some of the past performances included The Jurassic Magic Show, The Magnificent Belly Dance, and The Manassas Youth Ballet.
Dale City Waterpark & Andrew Letich Park This park is one of my favorites as I take my grand puppy there all the time. We can easily access it from our neighborhood and walk all the way to the Waterpark. The park offers great trails in the middle of Dale City. Puppy approved.
Occoquan Bay National Wildlife Refuge. This is a beautiful and great refuge for wildlife and busy city residents alike.
Recreation
---
The Chinn Center
The Chinn Center is conveniently located in Woodbridge VA right where Prince William County Parkway and Old Bridge Road intersect, across the street from The Glen shopping Center in Woodbridge VA. There is a bus-stop right outside of the Chinn Center making it very convenient for visitors.
The Chinn Park Regional Library is the first to be built in Prince William County. The Chinn Regional Library offers children's and young adult material and programs, adult material and programs, a quiet study room, tow individual study rooms and an information desk. MAGIC The Management and Government Information Center is also located in the Chinn Park Regional Library.
The Chinn Center has been a local attraction for many years and offers The Chinn Regional Library and The Chinn Aquatic and Fitness Center. The Aquatics and Fitness Center offers a large indoor facility which includes cardio center, weight rooms with state of the art fitness equipment, saunas, massage services, racquetball courts, child care, multi-purpose rooms. The Chinn center also offers a 50-meter indoor pool, two hot tubs and a wading kids pool, all with onsite lifeguards.  On the outside The Chinn Center offers a playground, pavilion and jogging trail.
At the Chinn Center there are great before and after school camps including pre-K program as well as PlaySchool. My friends daughter visited and still does several of these programs at the Chinn Center and she and her mother very much enjoy them.  You can also plan a birthday party at The Chinn Center in Woodbridge. They have several birthday party packages the swim party or the bounce and splash party. Just check it out.
You can get membership to the Chinn Center or you can just or you can pay as you go. They do offer flexible pricing, for 30 days.
Bowling & Ice-Skating
Popular activities that can be done year-round in Woodbridge, VA are Bowling and Ice Skating. There are two Bowling alley's in the Woodbridge area; AMF and Bowl America. I have been to both. Last I checked AMF is more updated than the other as far as technology and branding, but both are a ton of family fun. They even offer specials for anytime group parties. Bowling is always a great time. There is also an Ice-Skating rink in Dale City which is open year round and is often used by teams.
Sharron Baucom Recreation Center
Another great rec center in the Woodbridge area is The Sharron Baucom Dale City Recreation Center that has been serving Prince William County citizens since 1976.  In addition to their immense fitness & wellness programs, there are opportunities abound for all ages to enjoy! The center offers high-quality programs and services in a customer and family friendly environment "Where Everybody Fits In!" Amenities and programs include Fully Equipped Cardio & Strength Training Area, 80 Land & Water Group Fitness Programs Offered Weekly, Multi-Use Activity Rooms for Dance, Tumbling, Martial Arts, 25 Meter Indoor Pool with zero depth entry ramp, Hot Tub, Licensed Nursery, Large Basketball/Volleyball Gym, Racquetball/Walleyball Court, Pilates Reformer & Spinning Studio, Licensed, Preschool & Preschool age classes, Summer Camps (Full & Partial Day), Youth Sports Instruction, Seasonal Batting Cage Operation, Indoor Rooms & Outdoor Picnic Pavilion Rentals.
Paint ant Sip 
Muse Paint bar is a great place for a date or to go with friends. They have some excellent offerings. and paint and sip is always a great experience.
Escape Room 
If you have ever been to an escape room you know how much fun they are. I love going there my husband not so much, lol. Its always a great entertainment and a challenge. They offer different packages. Just check out what's currently available.
Zava Zone 
Zava Zone is a great indoor playground park for young and old. Conveniently located at Potomac Mills Mall with lots of different packages available for parties.
Golf
---
Old Hickory
If you love golf, you'll love Woodbridge, VA's selection of golf course's and clubs. The Old Hickory Golf Club in Woodbridge VA is located within the River Falls and Beaver Creek community in Lake Ridge VA. Old Hickory Golf Club in Woodbridge VA is an upscale Golf Course, Wedding and Banquet Facility. The Golf Course features a Par-72, 7077-yard championship layout which has been created by architect Tim Freeland, who previously worked for the design form of golf legend Gary Player.
The Osprey's
The Osprey's Golf Club at Belmont Bay is another beautiful site.  According to The Osprey's Golf Club website the Golf Course features an 18-hole championship golf course, nestled along the Occoquan River in Woodbridge VA. The par-70 course offers golfers of all abilities with a challenging and enjoyable golf experience. They also offer Wedding evens at their unique waterfront venue. For more information about The Osprey's Golf Club at Belmont Bay check out the official website.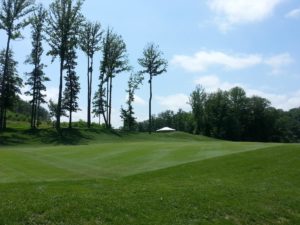 Lake Ridge Marina
The Lake Ridge Golf Course is part of the Lake Ridge Community and the Lake Ridge Marina. They offer some great golfing including mini golf and FootGolf. Footgolf is a combination of soccer and golf. It is played with a regulation No. 5 soccer ball at a golf course facility on shortened holes with 21-inch diameter cups. This new, upcoming sport is a lot of fun! The Golf Course features a 9 hole course at reasonable prices, including the membership price. To book a Tee time check out their website.
On trend: Breweries
---
A trend making home in the area are sports bar breweries! All of these sites are fairly new to the area and have brought a fresh beer experience to the Northern Virginia area.
Brew Republic Bierworks brewery and tap room is located in the heart of Woodbridge, Virginia, in Stonebridge at Potomac Town Center. Enjoying any of their brews grants you citizenship in the New Nation of Beer. They offer a warm, inviting tap room atmosphere where you can relax and enjoy the fruits of the industry. Children are welcome in the tap room, where they can enjoy root beer, brewed in-house. In addition to craft beer and great food, they offer events that include live music, trivia night, and other fun ways to pass the time. They also offer complimentary tours of our brewery on Saturday afternoons, or upon special request.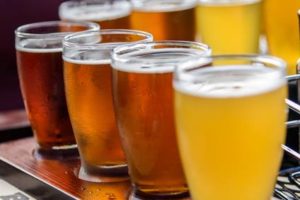 Water's End Brewery is truly bringing craft brewing closer to people with a brewery and taproom experience in your local shopping center. All of their beer is made in-house and sold only in their taproom. Whether you're a craft beer enthusiast who wants to discuss the latest industry trends, beer recipes, and local Virginia ingredients, or someone who just wants a Damn Beer, the Water's End Brewery is an inviting place to sample the brewery concept and add a fresh beer experience in Woodbridge, VA! There are two locations one in Lake Ridge and the other one at Potomac Mills Road
Seasonal



---
Seasonal Activities in Woodbridge change from year-to-year with an ever expanding list, but I'll tell you about some of my favorite staples.
Fall
For fall, there is the Lake Ridge Nursery which is fun pumpkin patch that is jam packed with fun for the kids. It features moon bounces, rope swings, zip lines, wooden fantasy play sets, Nerf-style friendly fire Target shooting, gold mining for gems, and my favorite, motorized racing toilets!! The patch also offers a wide selection of pumpkins, squash, and fall floras for purchase as well as a concession stand that sells fresh apples, yummy apple cider, and ice cream! This pumpkin patch costs $10/child Mon-Th and $12/child Fri-Sun adult admission is always FREE!!
Winter
For Winter, a must-do activity is to take the Christmas light tour! I have put together list of Christmas Lights, Holiday displays and festive light shows to get you in the holiday spirit. As your Woodbridge VA Realtor, I always try to make it easy for you to find the best places to see Christmas lights near you in Woodbridge, Virginia. I have compiled a list of some of my Top Christmas Lights Near Me in Woodbridge VA like The Anderson's North Pole display in Woodbridge and Bull Run Festival of Lights. Last year I also included some festive traditions nearby Woodbridge for ideas to take out of town guests like ICE! at Gaylord National Resort.
Spring
The Dale City Farmers market will turn healthy local food shopping from a chore to a fun weekend event! The Dale City Farmers Market starts 8:00 am to 1:00 pm every Sunday. It is located in the Dale City Commuter Lot right behind the old Comcast building. The Dale City Farmers Market is a popular attraction in the summer but also during the colder winter months. There are always a variety of venders offering fresh vegetable, fresh fruits, bread, pastries, cakes and so much more. What I enjoy most about going to the Dale City Farmers market is sampling and purchasing fresh fruits and vegetable from local farmers. I also like the bread they sell at the farmers market and the friendly atmosphere that often comes with live music. It is a nice change from the cold aisles and florescent lights of the grocery store.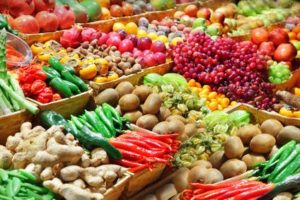 Summer
For Summer, visit Fantasy playground located at 12298 Cotton Mill Dr. for an amazing old-school playground experience. There are plenty of kids to play with and easy parking. THE local favorite summer pass-time is to visit Andrew Leitch Park and Water Works Water Park located side by side in Dale City, VA. This water park has something for all ages and is 1/3 of the price of other waterparks in the surrounding areas. The park features slides, obstacle courses, a large walk-in pool, and an entirely separate little kids splash area that is pretty impressive. Next door to the water park is Andrew Leitch Park that has two of the nicest and fairly new playgrounds the area has to offer.
For the Kids
---
Kid's Choice Sport
Additional fun indoor activities include Kid's Choice Sport and Fun Center, an inflatable party palace and play gym that provides hours of fun for families in Northern Virginia! They have one of the largest facilities in the region with the widest variety of sports and family entertainment options from soccer, basketball and swimming to birthday parties, day camps, after school program, open play, Parent's Night Out and more!
The Kid's Choice Sport and Fun Center is the area's leading sports facility for indoor soccer, basketball, and year-round swimming. They offer fun, quirky sports like bubble ball to provide the most fun for kids of all ages. With their amazing facilities and additional services provided, you and your guests are sure to have a great time. Always popular, their huge inflatable slides and bounce houses are always filled with laughter as kids enjoy hours of active fun! Even their swimming pool features the inflatable, AquaGlide obstacle course.
Kid's Choice Sports and Fun Center now offers Toddler Town, an area of inflatable fun specially designed for the littlest kiddos. Toddlers and smaller kids from age 1 to 5 can run, jump and play to their heart's content. With many games, attractions, toys, activity pieces, mini-sports apparatus, and much more. They even have a 2-story playhouse, and a large climb-on wooden train, plus a slew of toddler gymnastic pieces. Kid's Choice provides the largest area for inflatables just the right size and scale so younger kids feel comfortable and stay safe. Conveniently located next to the larger moon bounce area, parents can keep an eye on both areas.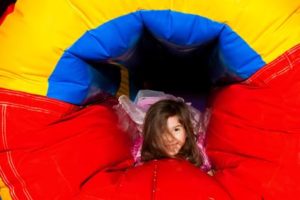 The newest addition to the Kid's Choice Sports and Fun Center is Laser Tag. Completely wireless, kids will be able to dodge and maneuver among 4,200 square feet of bases and obstacles. One of the most exciting features of the arena is the Parents Observation Center. This is a catwalk along the 2nd story perimeter that projects parents more than 50 feet into the middle of the action along with all the fog, black lights, music, scoring tabs, lasers whirling and most importantly, within sight of the kids.
Beehive Indoor Playground
A similar place to host fun and inflatables is Beehive indoor playground located at 13412 Jefferson Davis Highway. Beehive has moon bounces, cannonball machines, bumper cars, a multi-screen video game room, air hockey, and toddler's areas. Beehive has a convenient honeybee café that offers food and coffee since we know children are always hungry!
Just because the seasons change doesn't mean that your can't go ice skating! The Prince William Ice Center is the place to go whenever you want. Located in Dale City, the ice center first opened in 1996. In 2008, current owners Bill and Pat Hutzler purchased the building, with growing the business and contributing to the community in mind. Just two years into their venture, a large snowstorm caused a complete collapse of the structure. While this could have led to the permanent closure of the rink, the Hutzlers were determined to rebuild and keep moving on with their plans.
The now 83,000 square foot space includes two ice rinks: one has National Hockey League dimensions and the other is a slightly wider, Olympic-size rink. In addition, the facility has a pro shop, café, weight room, exercise room, fitness and nutrition room, dance studio where figure skaters can practice and an entire second floor that can be used for meetings, parties and other functions. For those who are new to ice skating or a little rusty, classes are offered.
Pets
---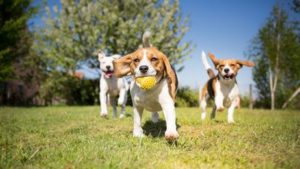 As a dog owner myself, I like to take my dog beyond the limits of our home on occasion. Besides all the wonderful parks I've mentioned before, there is a dedicated dog park in Woodbridge. The Prince William County Dog Park located at 13000 Minnieville Rd. It's a great dog park in Woodbridge that has a separate small dog area, benches, a picnic table, agility equipment, and poop-bags and trashcans. Located between Colby Dr. and Sturbridge Rd. Some pet-friendly stores in Woodbridge include Lowe's, Home Depot, Marshalls/Home Goods, Michael's, Hobby Lobby, Old Navy, the Apple Store and of course Petco and Petsmart.
---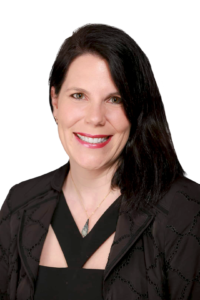 Call or Text 📞 (571)446-0002
Claudia's Tips for Home Sellers  👉 click here
Find out your homes value 👉 click here to get an instant value
Pro tips for home buyers 👉 click here to learn more
Follow me on Social Media
👉 Facebook 
👉 Instagram
👉 Linkedin
👉 YouTube 
eXp Realty  ~ Woodbridge, VA ~ 703-665-3362
Licensed Salesperson in the Commonwealth of Virginia