Selling a Home with Pets
If you are a pet owner and are considering selling your home you might be concerned about your pet(s). Well no worries there are strategies to take when selling a home with a pet. I am a huge pet lover and currently have our grand-doggy Drizzy and my two cats Blackie and Oskar living with us. They are all my babies and I would want to make sure they are safe while I am selling my home.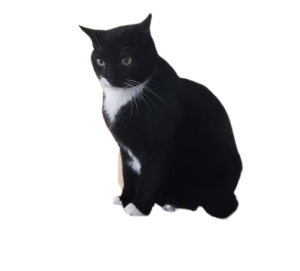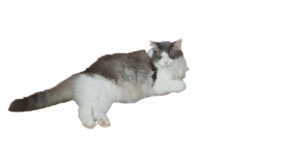 So lets look at what we can do to sell your home quickly and for top dollars, but also making sure its easy on you and your pets and most important your pets are safe.
You might want to have your pets confined in a room in the home, have special notes at all doors to making sure no one lets your pets out by mistake or crate your pets during showings. Some of my sellers even like to take their pets out of the home when we have showings. That's especially important if you have a dog that keeps barking as that will make for a very stressful showing.
My cat Blackie is an escape artist and I would always be worried that he sneaks out the door when  someone comes in. So with Blackie I would want to have him in his carrier or possibly take him out of the house when someone comes to look at the home. With my other cat Oskar, I wouldn't have any worries as he is chill and just wants to relax. Now the dog Drizzy is another issue. He is very protective and he would have to be out of the home or crated in the garage. Whatever it is we will make sure you don't have to worry about your pets during this entire process.
The other thing I will make sure and stress with my pet owning friends and clients. When people come in and out of your home they are opening doors and we want to make sure we remind them to close and lock doors to assure your pets don't escape. Also when you come back to the home, be sure the gates to the fence is closed and locked so your dog does not escape.
If you are looking to buy a home here is a previous blog post about buying or renting if you have pets.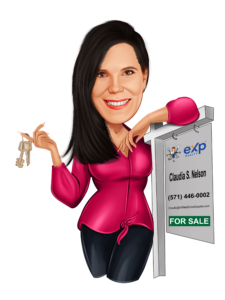 My Year in Review
Claudia S. Nelson
Call or Text 📞 (571)446-0002

Claudia's Tips for Home Sellers  👉 
click here
Find out your homes value 👉 click here to get an instant value
Pro tips for home buyers 👉click here
to learn more
Follow me on Social Media

👉 Facebook
👉 Instagram
👉 Linkedin
👉 YouTube
eXp Realty  ~ Woodbridge, VA ~ 703-665-3362
Licensed Salesperson in the Commonwealth of Virginia