Hope Hill Crossing Woodbridge VA Real Estate Activity


Overall the Real Estate market has been very pretty strong in Hope Hill Crossing over the past couple of months. Like everywhere else sales in Hope Hill Crossing Woodbridge VA have slowed down a little bit over the past couple of weeks. This could just be seasonally adjusted or the start of a downtrend. The market is due for an overall correction. We will see in the upcoming spring market if today's slowdown is a trend or just seasonally.
Hope Hill Crossing in Woodbridge is a popular market due to the fact that the homes in Hope Hill Crossing are still fairly new, the location of the Hope Hill Crossing area and the homes. Hope Hill Crossing is a beautiful new home community in Woodbridge located off Spriggs Road, in between 234 and Minnieville Rd. Hope Hill Crossing is conveniently located close to several commuting options, schools, shopping and recreation.Hope Hill Crossing offers something for everyone.
Why Hope Hill Crossing Woodbridge VA?
Hope Hill Crossing offers many amenities including, Walking Trails, Picnic Areas, Playgrouds, Tot Lots, Olympic Size Pool, Recreation Center with Fitness Facilities & Multi-use Athletic Court.
What this Means for Hope Hill Crossing Home Buyers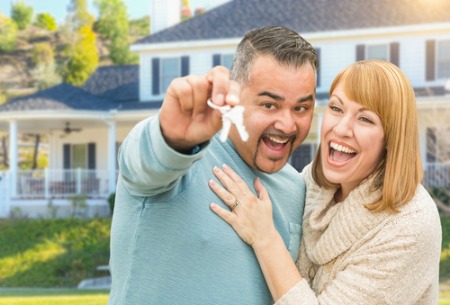 There were 193 sales closed successfully in Woodbridge during the month of September. There were 70 closings in zip code 22191, 66 closings in zip code 22192, and 57 closings in zip code 22193. All three zip codes are showing a decrease in sold listings when compared year-over-year.
As a home buyer, you can get the edge on others by signing up for e-mail alerts and saving searches related to your criteria. It's a free service that can save you time and money in the long run. While you're at it, you may want to do a quick check to get an estimate on how much home you can afford by doing using a mortgage calculator.
What this Means for Hope Hill Crossing Home Sellers
While the average days on the market for sellers in Woodbridge is 26 days. This number is up from the 34 days sellers were recording this time last year. For the 22193 area, we're seeing 35 days. The 22191 area is recording for 36 days, and the 22192 area is at 26 days, which is 23.5 percent better than it was last year at this time. Be sure to get an idea of what your home is worth by clicking the link below for an instant home valuation. This valuation will give you a general idea that you get broaden upon when you meet with a real estate agent. They can give you a more specific target range when they do your comprehensive report.
Wondering what your home might be worth? Find out instantly with our 15-second home value calculator.
Looking to sell your Hope Hill Crossing Home?
What you don't know can cost you time and money when it comes to selling your house. The best source of information is your real estate agent, and we've put together a growing list of helpful resources about the home selling process. When you're ready, Claudia Nelson at 571-446-0002 to discuss how we can help sell your house.

Interested in Homes for sale in Hope Hill Crossing of Woodbridge, VA?
Please check out the current listings for Hope Hill Crossing Woodbridge, VA below and be sure to contact Claudia S. Nelson for any questions, inquiries, or to view a home today! 

Buying a home is an exciting experience, but it can feel a bit overwhelming if you don't have the right information. Check out these helpful resources about the home buying process. When you're ready, give Claudia Nelson a call at 571-446-0002 to tour available homes in the Hope Hill Crossing and Woodbridge areas: